[thrive_leads id='1996′]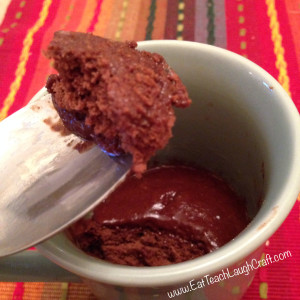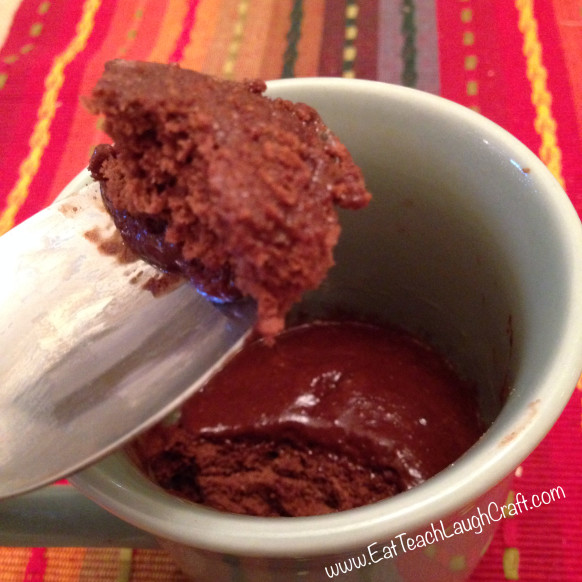 In my opinion, mug cakes are the perfect dessert for many reasons.
The first being that they are SO quick and easy to make. This brownie only takes about a total of 30 seconds to cook. Therefore, you don't have to set aside a whole weekend afternoon for baking when you're in the mood for a brownie.
Another reason why I love mug cakes so much is because they really help with portion control. Just because a dessert is healthier or better for you than an original recipe, does not mean you should eat the entire batch in one sitting! (Not that I haven't done it before.) But it totally defeats the whole idea of being healthy and making smart choices.
The main sweetener in this recipe is the chocolate protein powder. I've tasted a lot of different protein powders and MRM Creamy Chocolate is by far the best tasting protein I've had. It doesn't have a bad aftertaste and actually tastes like chocolate. In addition to using protein powder for this recipe, I also add in cocoa powder so the actually brownie tastes rich and chocolatey, like an actual brownie, rather than tasting like protein powder.
All you need to do for this recipe is mix up the ingredients together in a mug, microwave it for about 30 seconds (depending on your microwave), and dig in!
There are no eggs in this recipe so it's ok if the brownie is not fully cooked all the way through after the 30 seconds. In fact, that's what makes it taste more fudgy and flavorful. The middle of the mug should be cake-like whereas the sides should be more on the gooey side. DO NOT OVERCOOK. In my experience, if you cook this brownie too long it will become hard and lack flavor. The fudgier the better! Enjoy!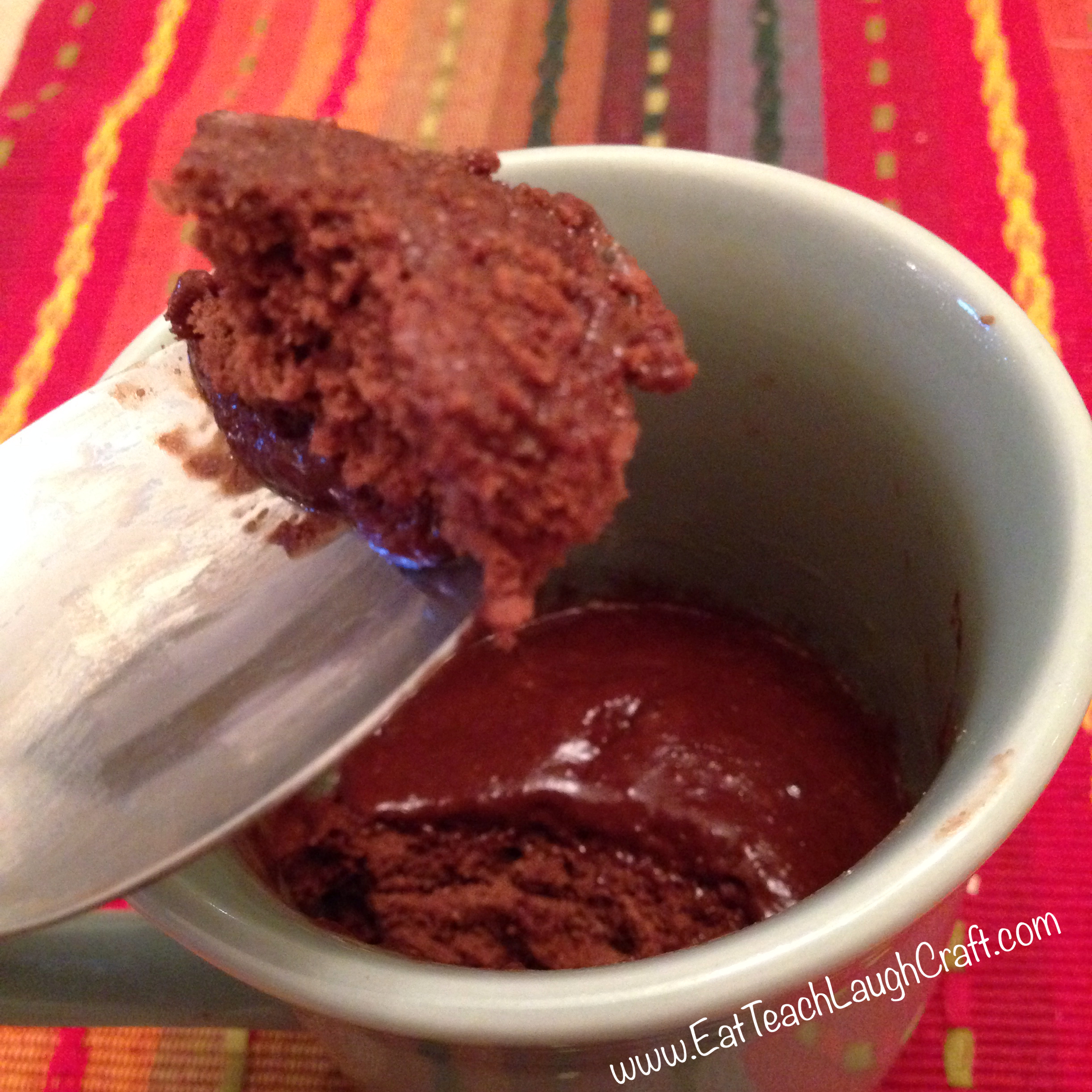 30 Second Fudgy Protein Brownie Mug Cake Recipe
2014-02-13 20:39:45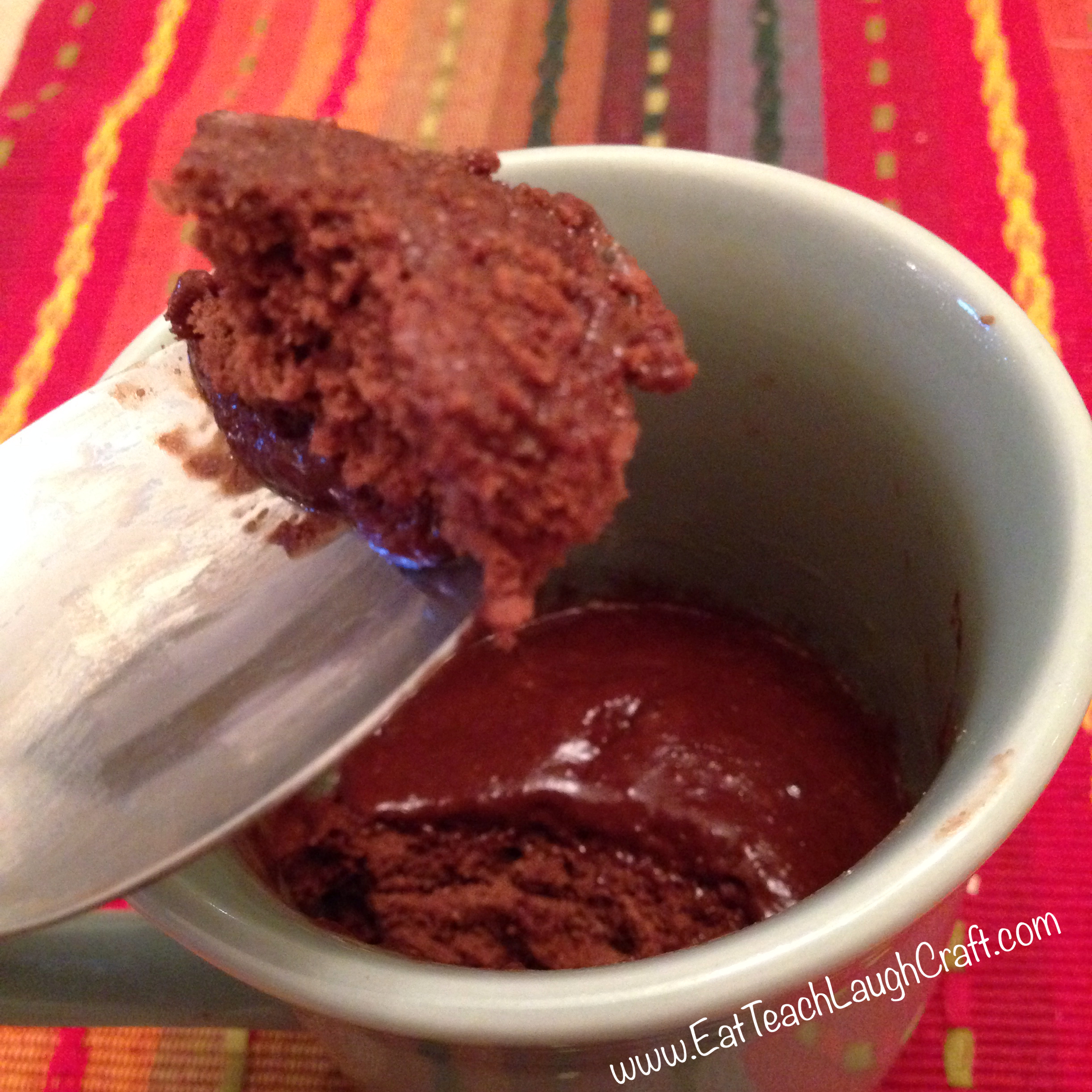 Serves 1
Ingredients
1/4 cup almond milk
1/4 tsp vanilla extract
1 scoop chocolate protein powder
1 & 1/2 tbsp unsweetened cocoa powder
1/2 tbsp coconut flour
1/2 tsp baking powder
5-10 drops liquid stevia (depending on sweet you like things) or any other sweetener available
Instructions
Mix together all of the ingredients. Pour into a mug. Heat in the microwave for 25-35 seconds, or until the middle is cake-like and the top and edges are slightly running. Grab a fork and dig in!
Eat Teach Laugh Craft https://eatteachlaughcraft.com/