Can you believe today is the first day of winter already? Aka the winter solstice, aka the first day of winter, aka the day when the North Pole is tilted the furthest from the sun, aka the shortest day of the year.
I'm the type of person who loves the sunshine and daylight, so the first day of winter can sometimes feel a little bit depressing. However, this year instead of getting sad about the lack of daylight, I decided to start reflecting on all of the wonderful things that come along with the start of the winter season.
Here are my top 5 reasons to get excited about winter:
First of all, the first day of winter means that Christmas is only a few short days away! The most wonderful time of the year! This is especially exciting for my family this year since we have a new baby around help us celebrate.
The shortest day of the year means the longest sleep of the year. Overall a win in my book.
The beginning of the winter season usually means we're probably due for a good snow storm soon. While four to five months of snow might not be ideal, there's something about the first real big snowstorm of the season that just seems so magical.
When I think of winter beginning, I think about staying in, cuddling on the couch, eating yummy comfort food, and binge watching shows and movies. Who doesn't love that?
And lastly, one more reason to get excited about the winter season beginning. My new "Winter Wonderland" freebie printable!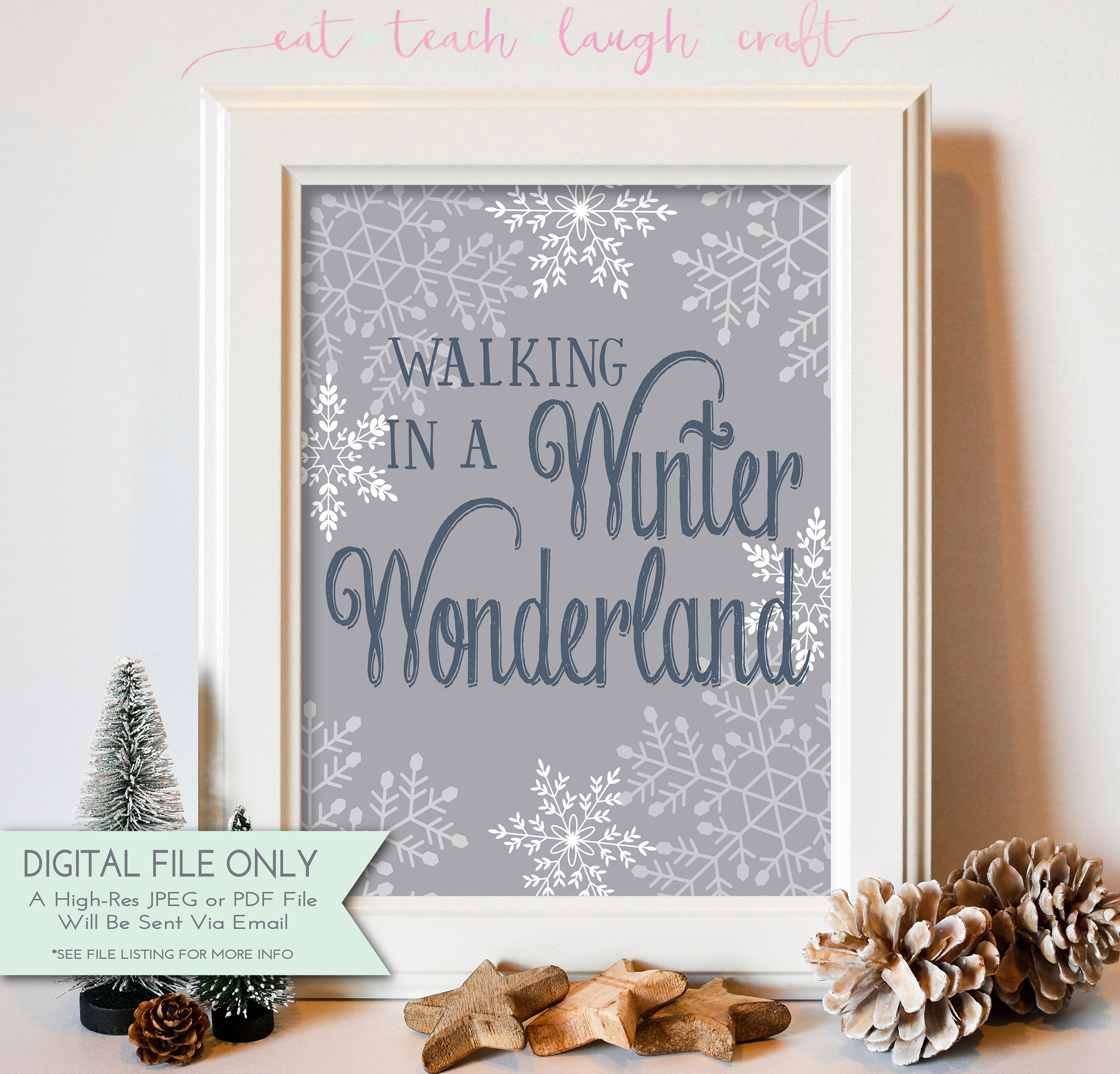 Since you'll be spending so much time inside during this season, here's some FREE decor to decorate with. But hurry and download ASAP, because it's only free until Christmas :)
Here's the link to get your free printable –
https://eatteachlaughcraft.com/product/walking-winter-wonderland-snowflake-print-8×10/
Happy Holidays!