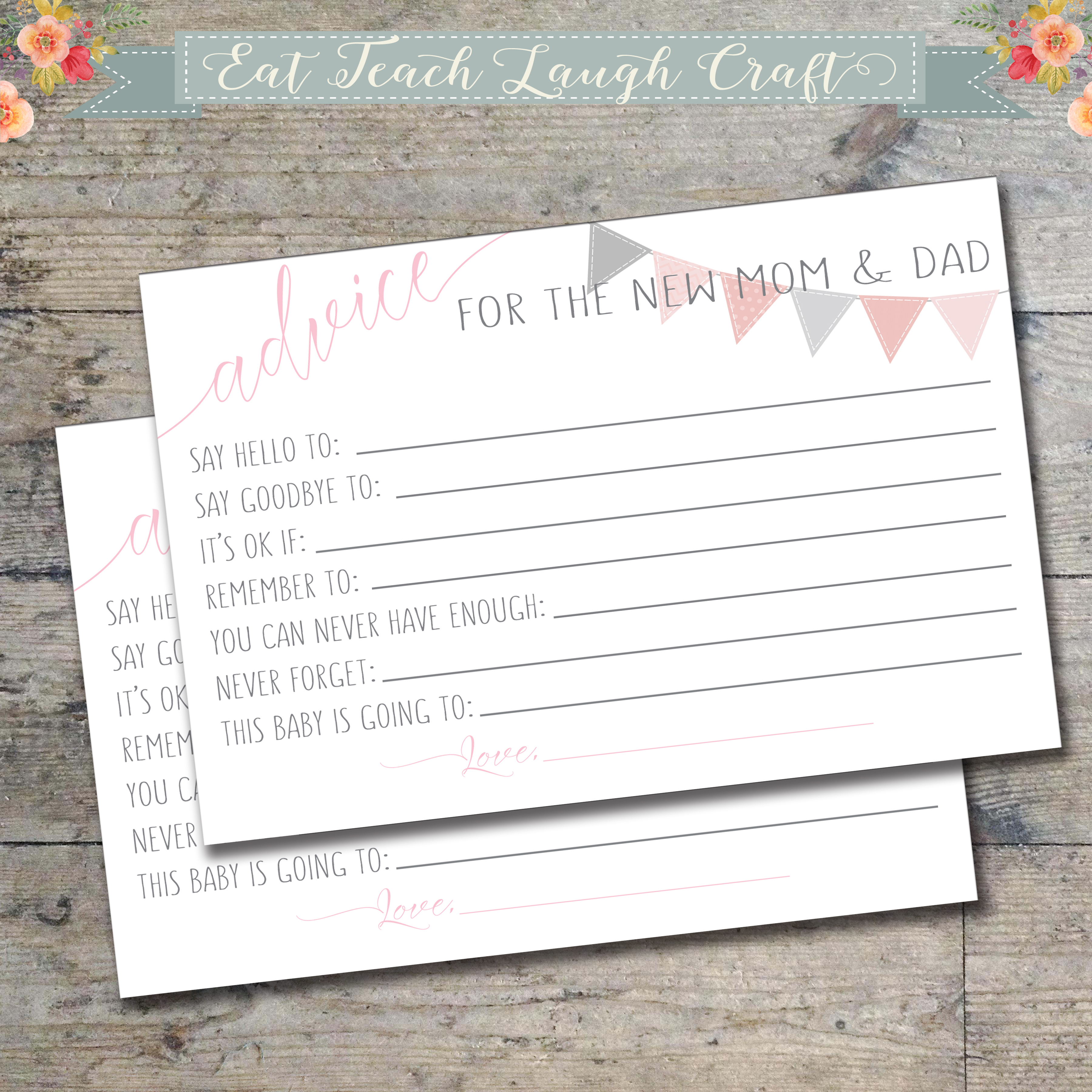 Now that I'm 30 (gasp!), I'm starting to go to a ton of baby showers, including my own! It's always great to be able to have a keepsake of your special day that you can look at later and remember all of your wonderful guests and the beautiful shower that was thrown for you!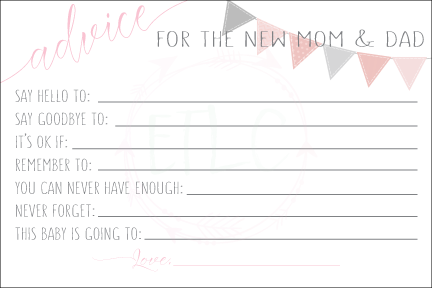 One of the things that I loved having at my baby shower were these Advice for the New Mom and Dad cards. Each guest had a card placed at their table and were asked to fill out their card with their best parenting advice for the the parents-to-be to read after the shower.
It's so amazing to read through the different responses! Especially since at a baby shower, there is such a large range of ages and experiences that these cards make for an awesome keepsake. It's funny because I was thinking about what the responses would be like from the guests who were not yet parents, but those were actually some of my favorites because they were so funny! Like the responses below from my seven year old niece! (And yes, she liked the activity so much that she decided to fill out two haha) You definitely don't need to already be a parent to fill them out. :)
After I got home from the shower, I knew I wanted to hold onto the cards, but I wasn't exactly sure what to do with them. While I was organizing the nursery one day, I came across a baby album I had previously received as a gift. Since the cards are sized 4″x6″, they fit perfectly in a picture album. It was a great way to preserve and organize them.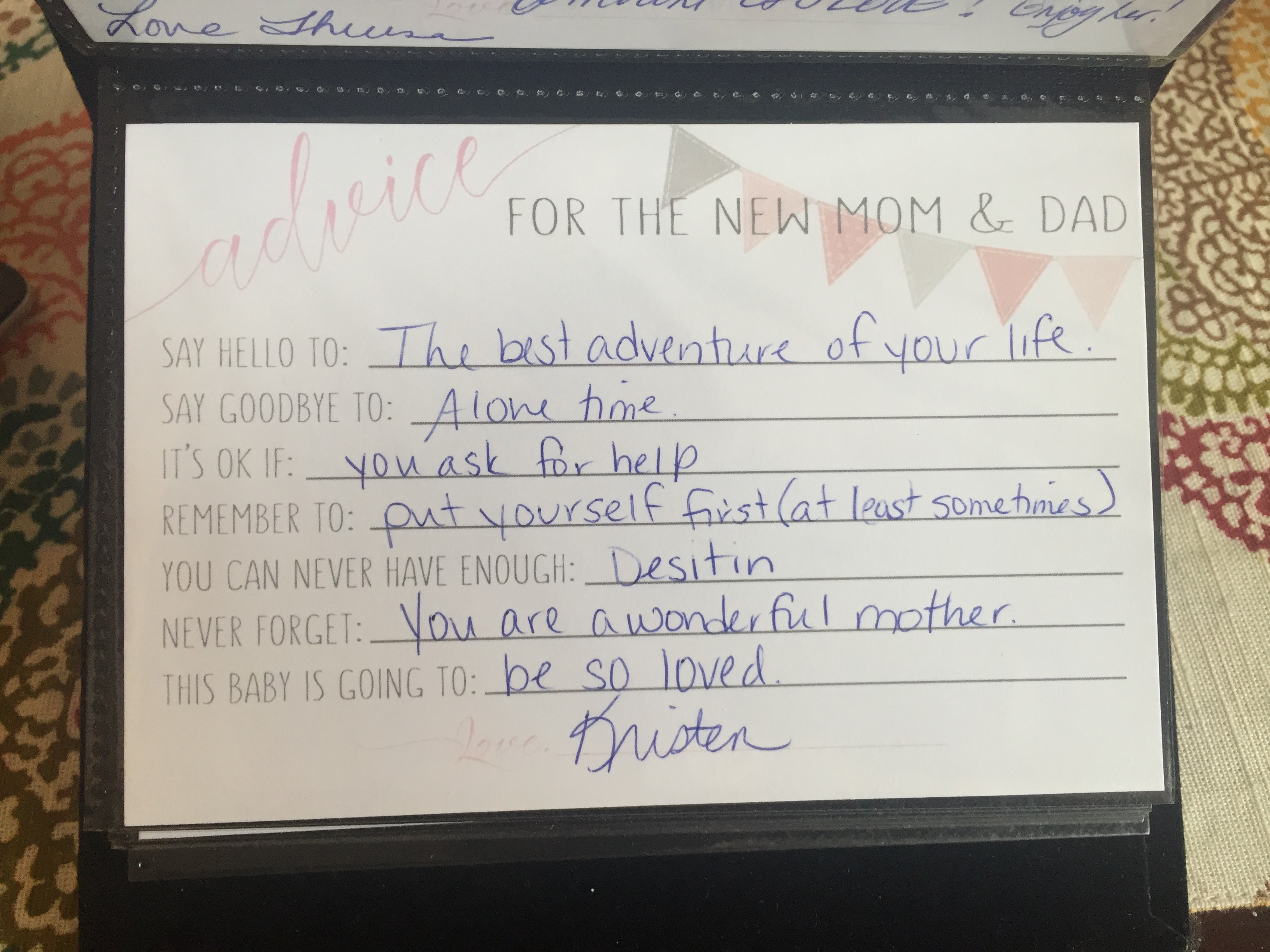 A few days after the shower, my husband and I entertained ourselves by reading through all of the advice cards. We LOVED hearing what our closest friends and family had to say! The best, however, was reading through the cards AGAIN once our baby girl arrived and we were in full "parent mode". That just made the advice that much more meaningful (and hilariously true).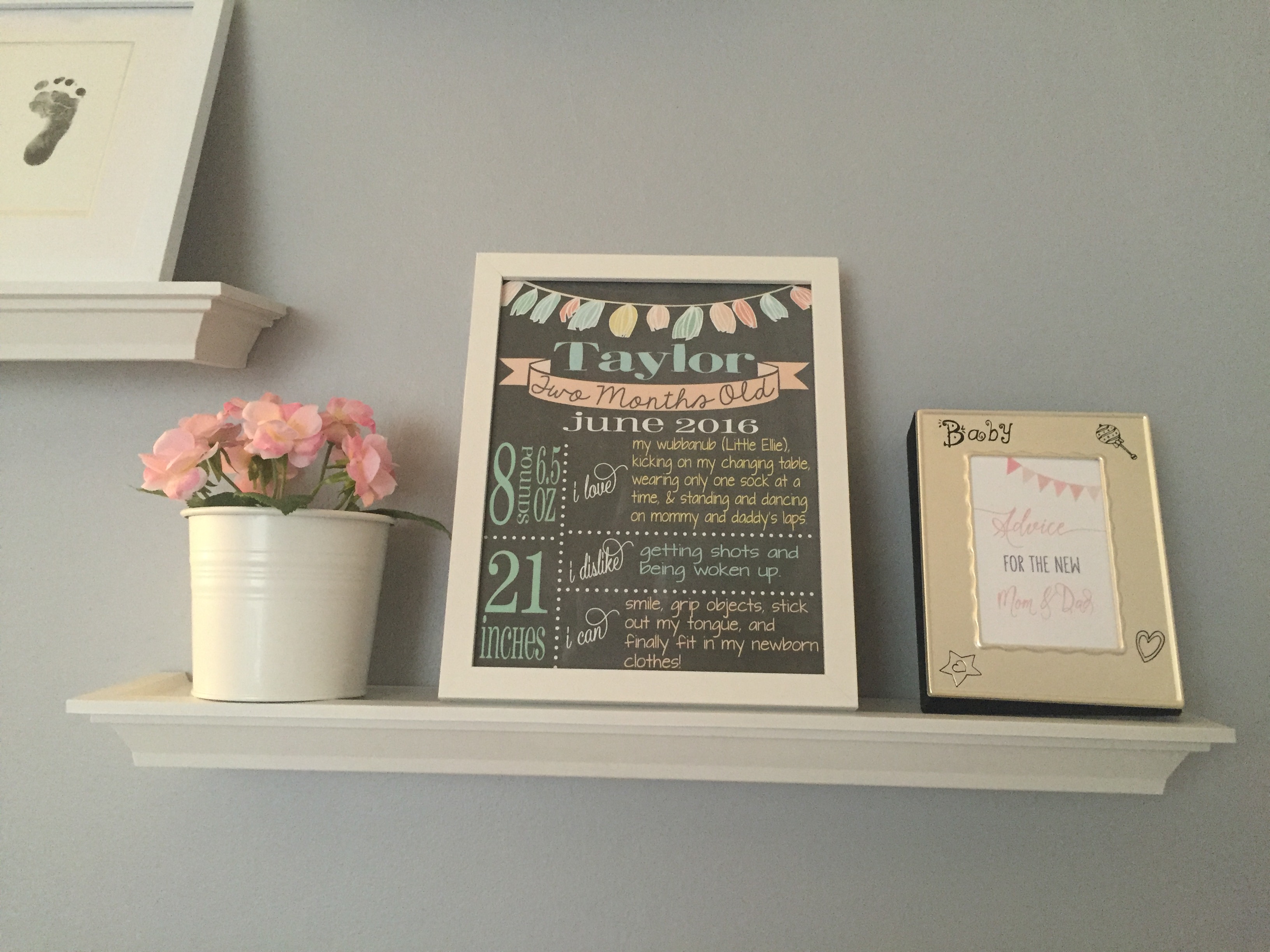 I create these cards and sell them in my Etsy shop. Click HERE to check out my baby shower items and purchase your own. They're such a inexpensive way to add such a great activity and keepsake to a baby shower. I have a variety of color options and can also customize the cards to match your baby shower color scheme or theme. Just message me through Etsy.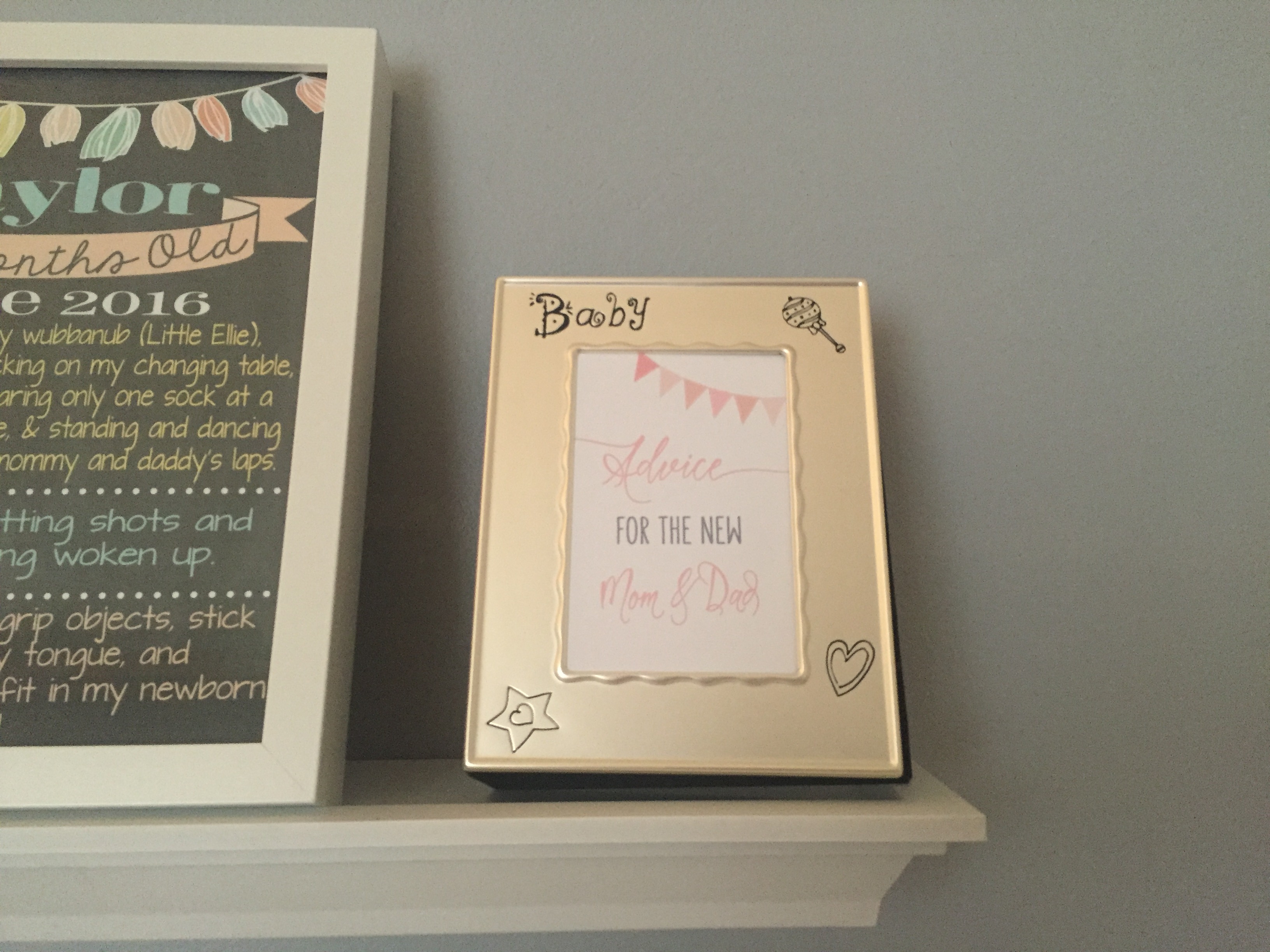 The great part about these cards is the fact that they DIY. They are a Digital Instant Download and you print yourself, however many you need. As soon as you purchase them, Etsy sends you a link with the files and you can either print from your home printer or take the file to any store with printing options to create for you. If printing at home, I recommend printing the cards on a thicker paper, such as cardstock, to ensure they are durable and last a long time.
Comment below if you have any questions! Happy showers! :)