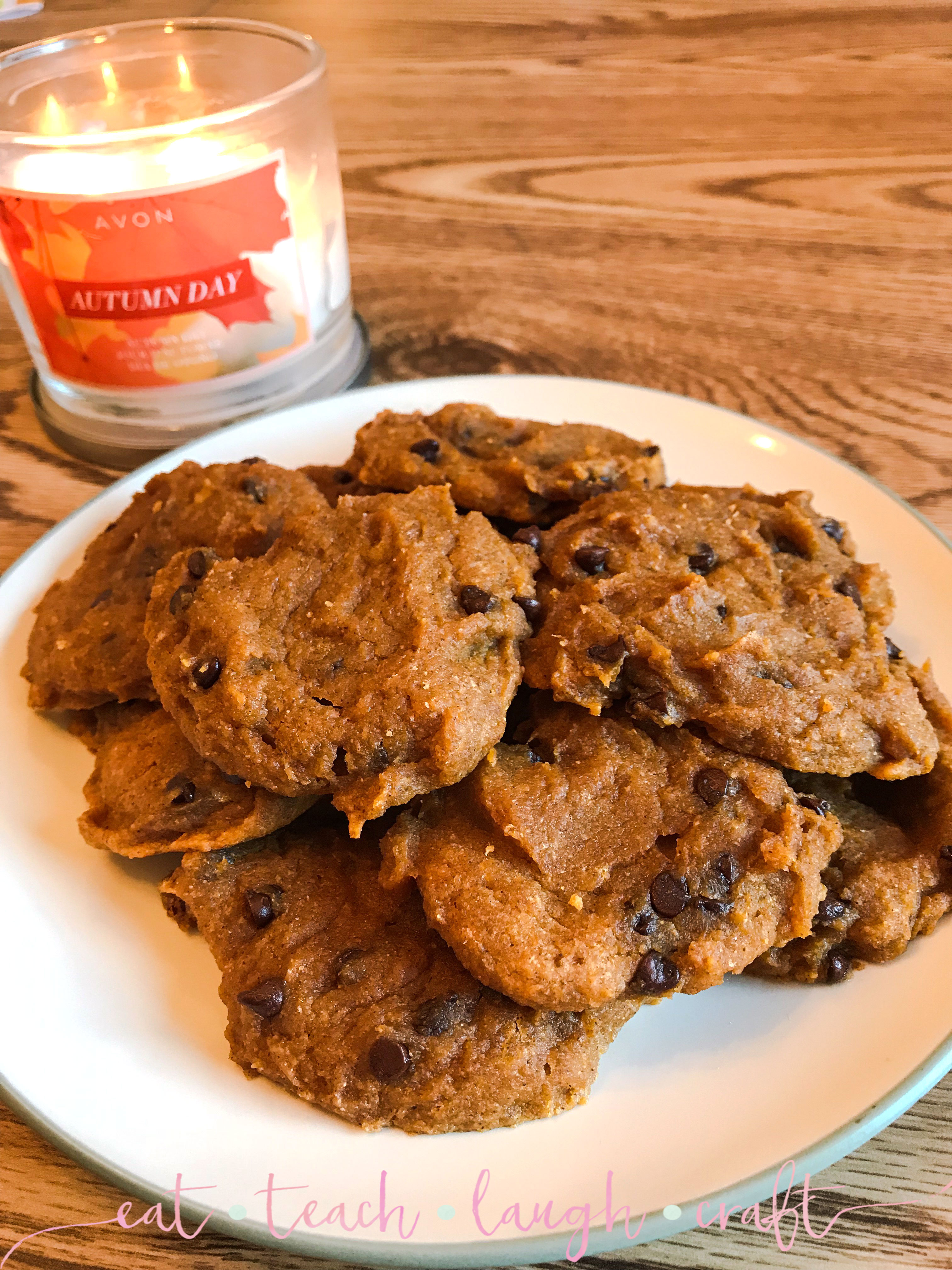 Now that my daughter is a year and a half old, she's going through a stage where she doesn't want to eat vegetables anymore. I still make sure I offer her lots of veggies at every meal. SOMETIMES she'll pick them up and bite them, but it's usually not happening that frequently anymore. Therefore, I try to find ways to sneak some veggies into things I know she'll never say no to, like cookies.
Because I'm making these primarily for my daughter (I mean, of course I'm obviously eating some too though), I tried to limit the excess amounts of sugar. The sweetness of these cookies comes from banana, a little bit of honey, and the mini chocolate chips. I also use white whole wheat flour for this recipe. The white whole wheat has a more mild whole wheat taste than regular whole wheat flour, in my opinion. Therefore, you're still getting the nutrients from the whole wheat, but it tastes more along the lines of regular white all purpose flour.
If you're a big fan of soft baked, chewy cookies, then this recipe is for you.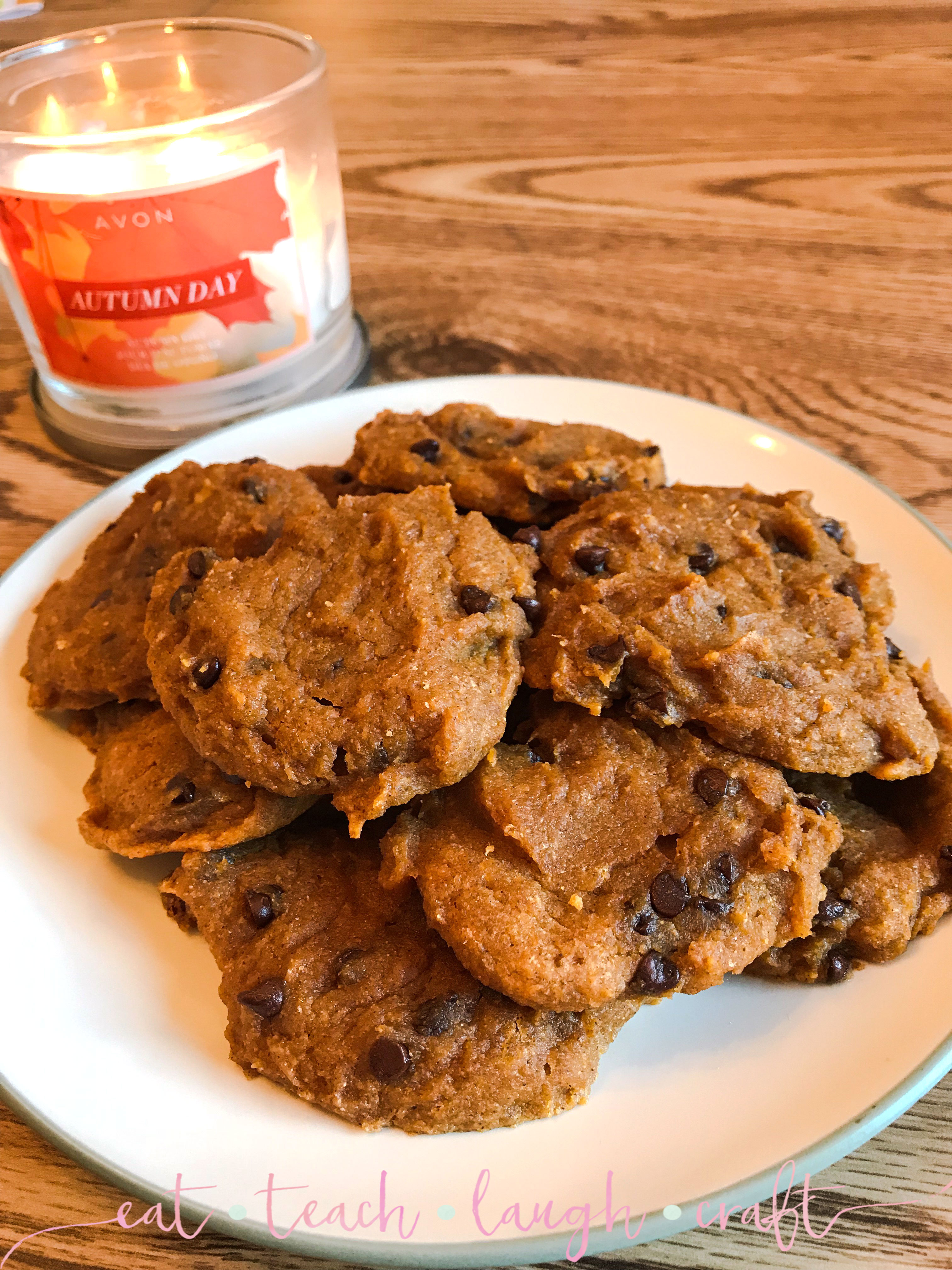 Healthy Chewy Chocolate Chip Pumpkin Cookies
2017-11-29 18:59:53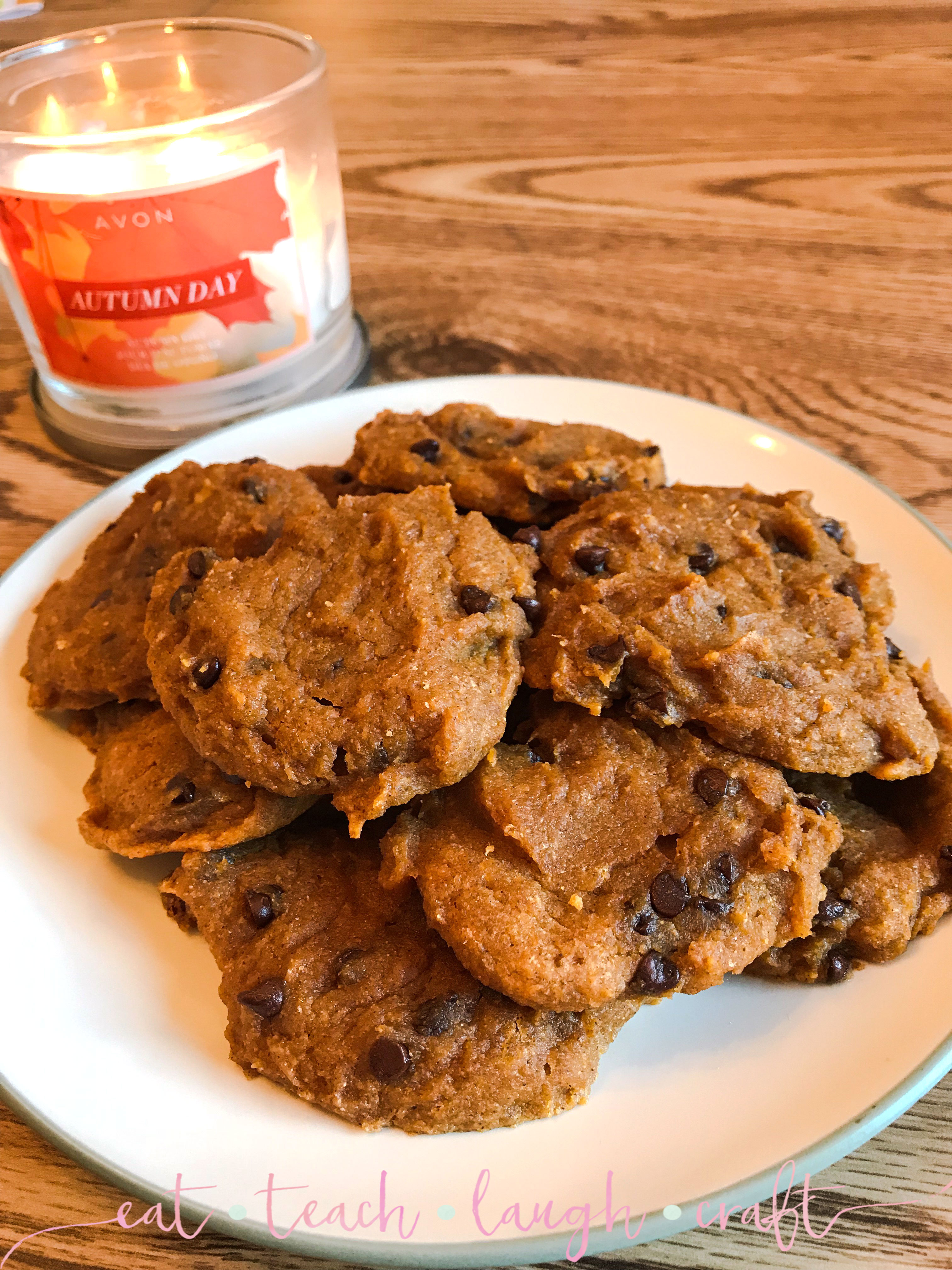 Ingredients
1 cup white whole wheat flour
1 tsp ground cinnamon
1 tsp cornstarch
3/4 tsp baking powder
1/8 tsp salt
2 tbsp unsalted butter or coconut oil, melted
3/4 cup pumpkin puree
1 medium banana
1 tsp vanilla extract
1/4 cup honey (or maple syrup)
3 tbsp mini chocolate chips
Instructions
Whisk together flour, baking powder, cornstarch, cinnamon, and salt together in a medium sized bowl. In a separate bowl, mash banana with a fork until mostly smooth. Then add butter/oil, pumpkin, and vanilla to the bowl and whisk all together. Stir in honey. Add flour mixture to the wet ingredients and stir until combined. Fold in chocolate chips. Cover bowl of dough with foil or clear wrap and chill for 30 minutes or longer.
Preheat the oven to 325°F, and line a baking sheet with a silicone baking mat or parchment paper.
Use a spoon to drop the cookie dough into 12 rounded scoops on the baking sheet. Use the back of the spoon to flatten slightly.
Bake at 325°F for 15-17 minutes. Cool on the baking sheet for at least 10 minutes. Transfer cookies to a wire wrack.
Notes
Do not over bake. The cookies should look slightly under baked after 15-17 minutes. They will continue to cook while they are cooling on the baking sheet for the 10 minutes. Cooking them in the over longer will result in a cakey type of cookie, rather than chewy.
Adapted from Amy's Healthy Baking
Eat Teach Laugh Craft https://eatteachlaughcraft.com/