The Christmas holiday season is one of my absolute favorite times of the year. Already at just one and a half years old, my daughter is really getting into it too. Her face lights up and she gasps with excitement every time we see anything holiday related; a Christmas tree, ornaments, a picture of Santa. It's so magical to see!
Since she's so enthusiastic about the holidays, I plan to do lots of holiday crafts leading up to Christmas day. I've found that there are so many amazing and simple projects and crafts for toddlers, so I decided to gather some of my favorites in one place to share with you.
First of all, my daughter Taylor is obsessed with pom poms (and glue lol) right now. I know that she'll have an absolute blast placing the pom poms on the frame. Therefore, this will probably be a hit in our house. This craft uses a cereal box as the backing of the ornament. Any time I can repurpose materials I already have, I consider it a win! It's the perfect keepsake for years to come. Check out the full tutorial HERE.
What toddler doesn't love playing with dough and cookie cutters? Especially dough that has such an amazing cinnamon aroma to it. This seems like such a great activity that toddlers can do and better yet, the fact that they're making their very own homemade ornaments that you can pull out year after year is super exciting. Check out the full tutorial HERE.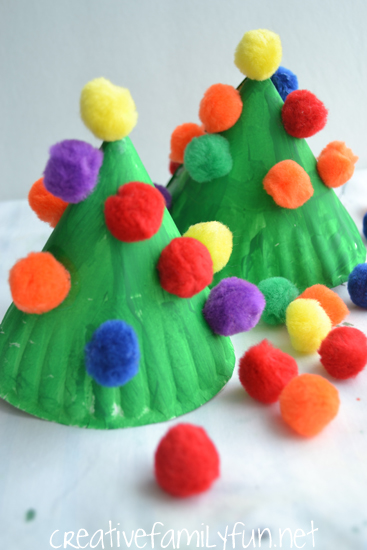 Another project that involves pom poms and glue? Sign us up! These tiny trees look like tons of fun to make for the little ones and would also be adorable Christmas decorations for any child's room or playroom.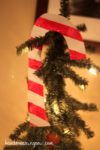 This candy cane craft couldn't be easier and can easily be done with toddlers on the younger side, even some infants! I love crafts that involve taping off a section of paper, letting your child paint all over the place, and then removing the tape to display a cool pattern or work within their art. I posted about a similar project I did last year. Check it out HERE. In my tutorial, I actually showed a way to make it completely MESS FREE. Yup, you read that right. The child can still have their fun finger painting and make a gorgeous creation, but their hands (and all of your furniture) stays clean. Click HERE to see the full candy cane tutorial.
This is one of the simpler crafts, but perfect for those younger toddlers. It's amazing how much fun coloring in a paper plate can be when you're one and a half! Not to mention googley eyes, and yes, another pom pom :) Check out the full tutorial HERE.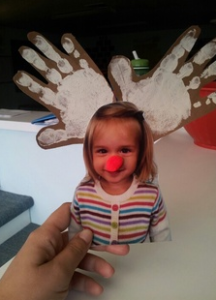 Ok, so this is one craft that I want to do over again each year. How adorable would it be to see the changes each year, with both the hand prints and physical appearance. While there wasn't a full tutorial for this one, it seems pretty straight forward. Cut out a pic of your little one, make hand prints with paint and cut them out, and then have them add their own Rudolph pom pom nose. Adorable!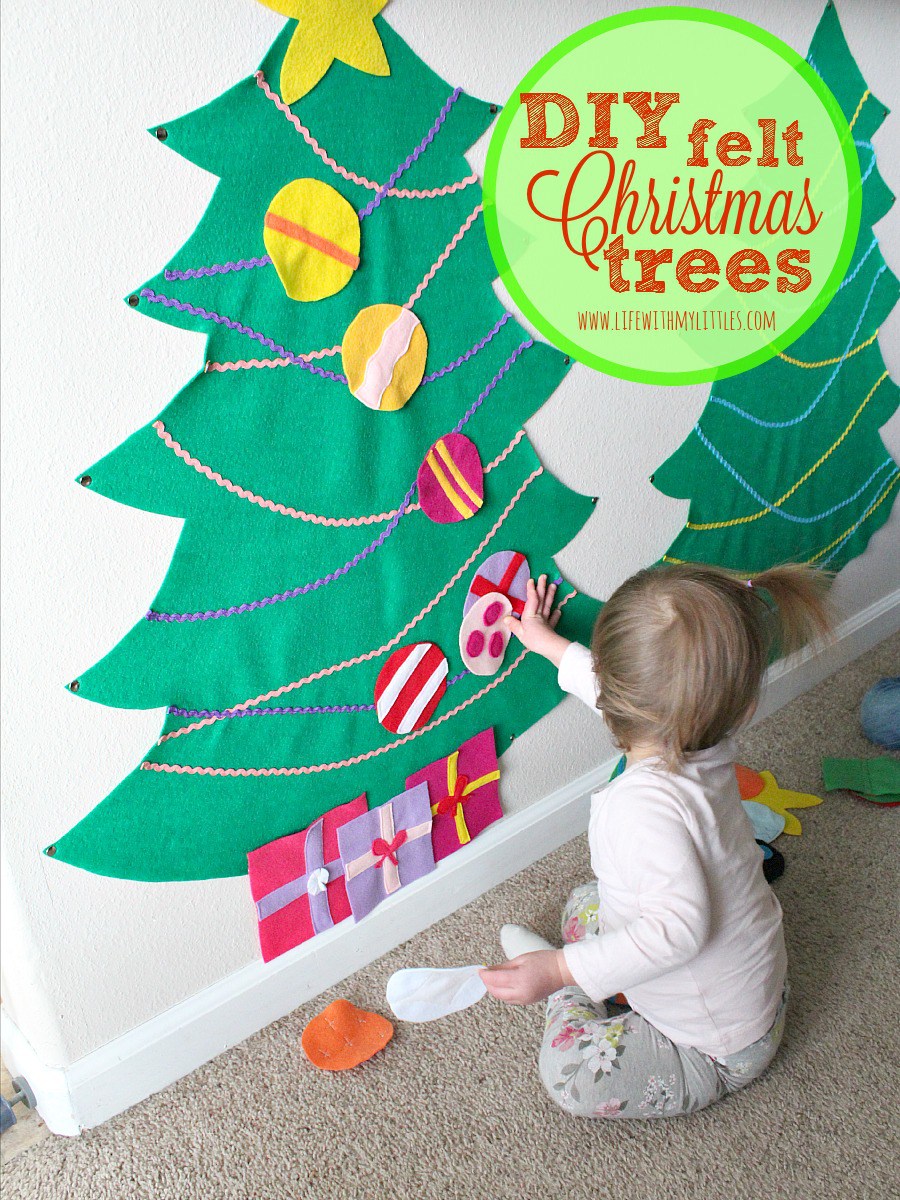 I'm already in the process of creating my own felt tree! I'm really excited about it. I never heard of them before this year and thought they were a new trend.. but apparently I just never heard of them because they were never relevant to me before! With a toddler at home, she loves taking things on and off, as well as anything Christmas related or brightly colored. The concept behind these trees is that you have a tree that your kids are actually allowed to play with. Of course, it's not the same as the real deal, but still fun and exciting in its own way. I'll share pictures of mine once it's done :) Click HERE for the full tutorial.
8. Mistletoes Footprint Craft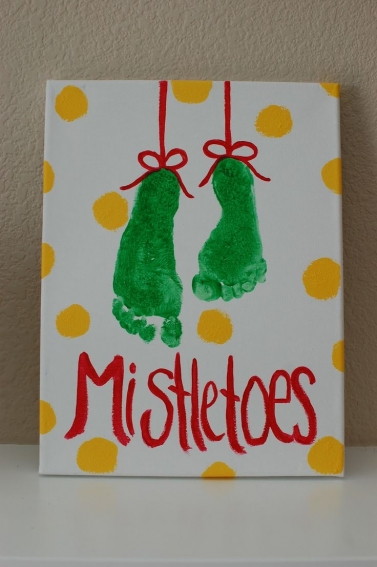 This craft is too cute! I love the play on words. You could make on cardstock and frame it, turn it into a card, or even make it into an ornament. :)
Does anyone else have littles that love Snapchat filters?? I feel like Taylor would love this because it's like the "real life" filter. This mask looks simple to make. Cut a whole in a paper plate, have the kids glue the pom poms on it and add a felt or construction paper triangle top. Easy peasy! Check out full tutorial HERE.
I'll be sure to share some of my own crafts when I complete them this month. Comment below and let me know what you've made too!