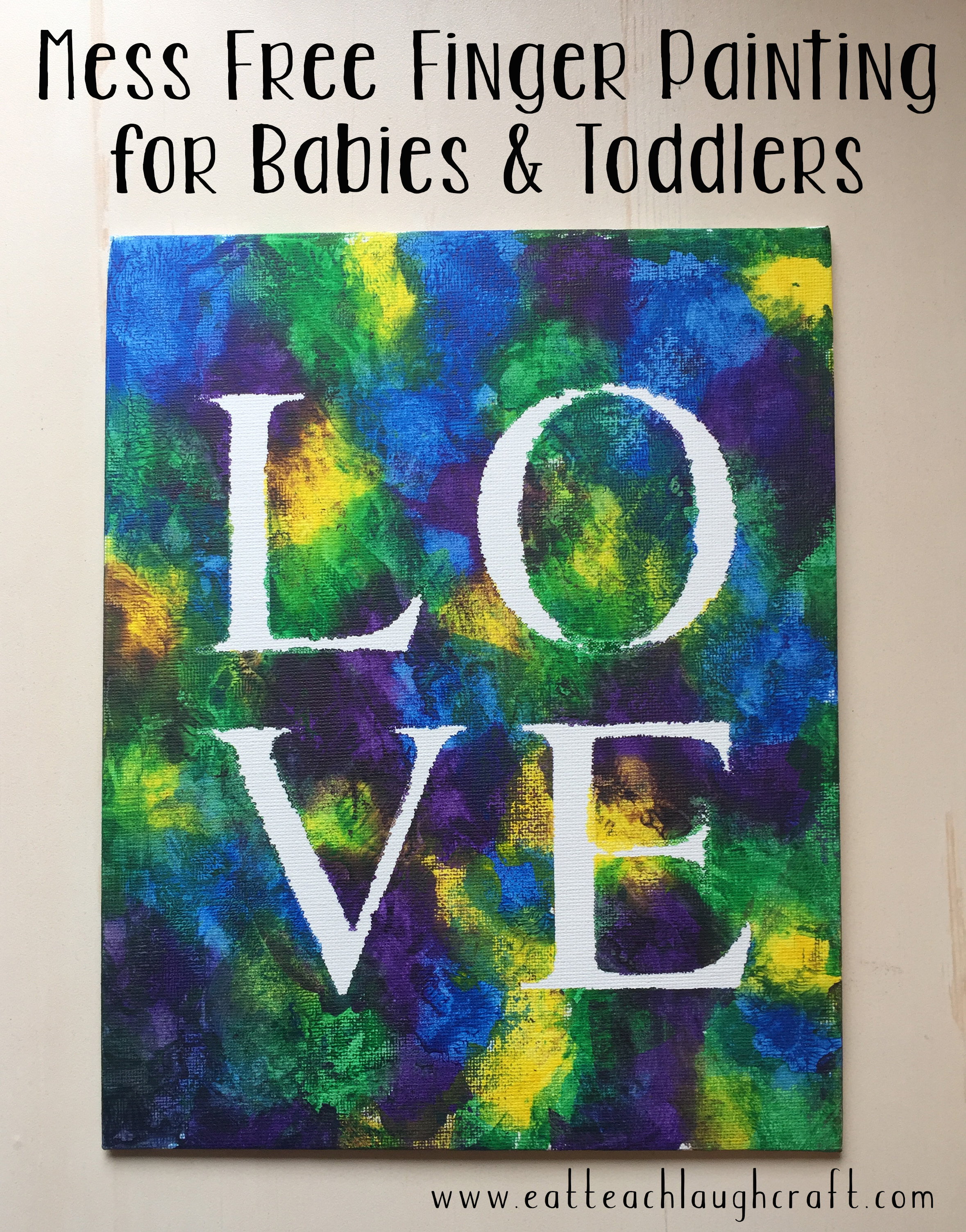 Staying home all day long with a baby can sometimes seem like you're living in the movie Groundhog's Day. Since babies thrive on routines, we pretty much following the same schedule every day. As a mom, it can become monotonous. The winter makes it extra challenging because it's usually too cold to go for a walk and it's way easier to just stay home every day than going through the rigamarole of bundling up my little one to head out for a little while.
In order to avoid going stir crazy from staying inside every day, I've recently set a goal to do something new or different each day. My "new and different things" can be anything from cooking a new recipe, to crafting a new project, to cleaning out a closet or room in my house. I don't really have specific rules for this challenge, but rather I just want to feel like I accomplished something for the day.
Sometimes I work on my new things during my daughter's naptime, but other times I like to involve her in the activity too!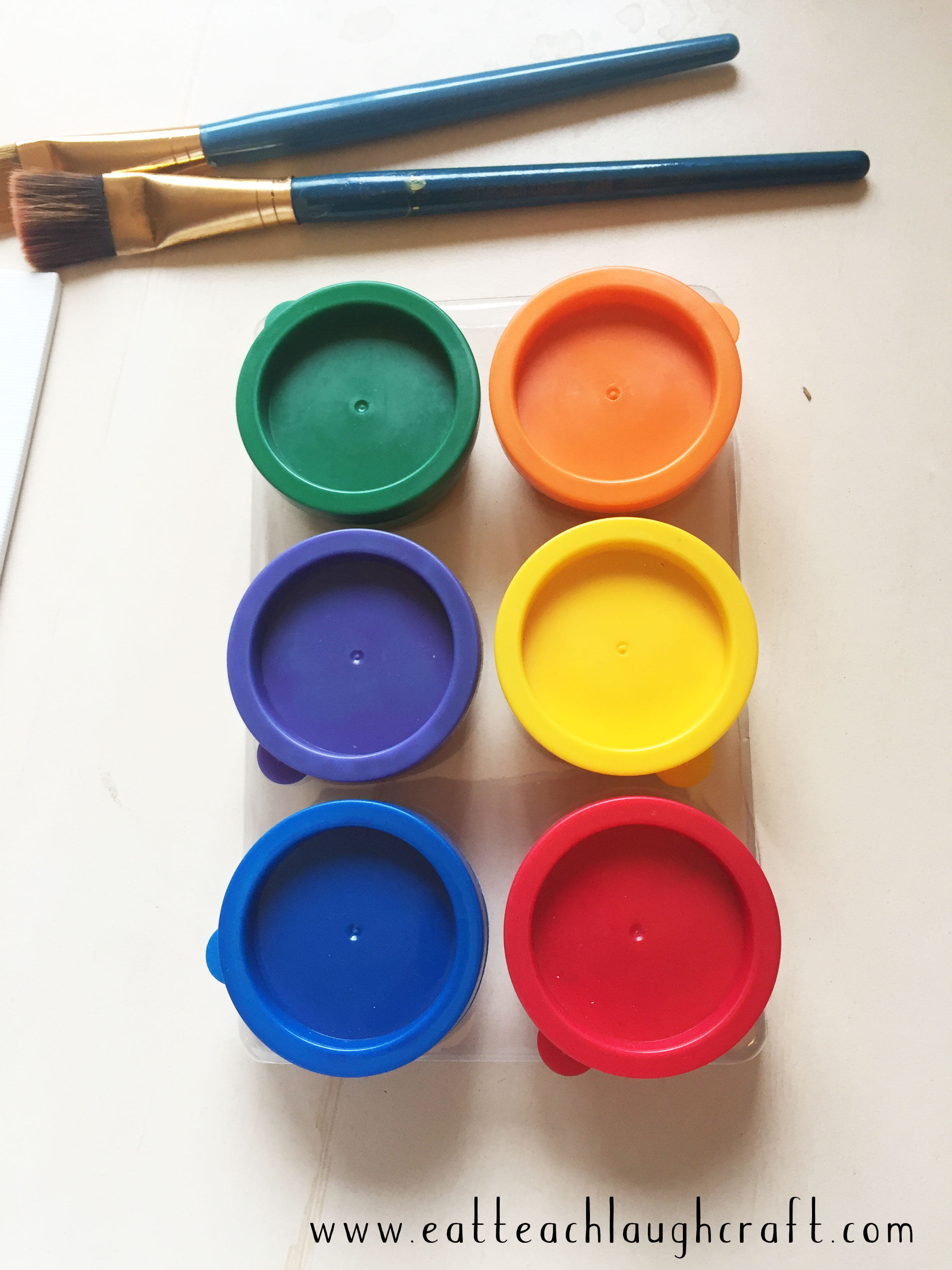 For this particular project, I was searching through my craft cabinet and found some canvas plaques I had never used before. They were the thin panel canvases sized 8″x10″. I decided that these would be great for our baby Taylor to paint.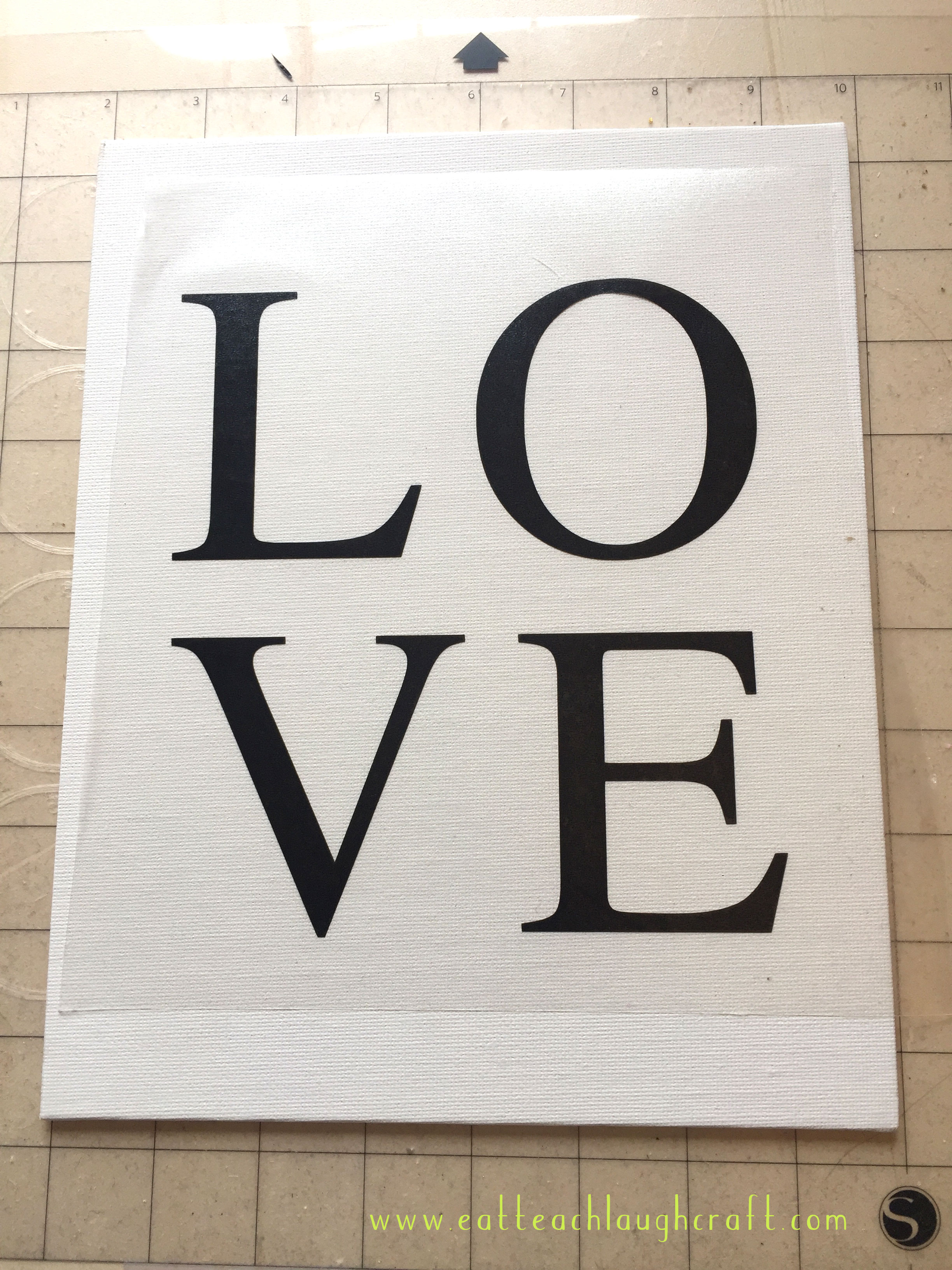 I chose to add the word LOVE to the sign and have her paint the background. I used my Silhouette Cameo machine* to cut out the word LOVE in vinyl and apply it to the canvas. Next I added some paint on top and had Taylor finger paint a design on the canvas.
This project was super easy and mess free because BEFORE I let Taylor start finger painting, I inserted the canvas panel into a plastic gallon size zip lock bag. Therefore when she was "designing" the canvas, she was only touching the zip lock bag, and her hands stayed paint free! Hence, mess free finger painting :)
*If you don't have a Silhouette, Cricut, or another type of plotter cutter machine, you can use also painters or masking tape to create lines or write words on the canvas instead.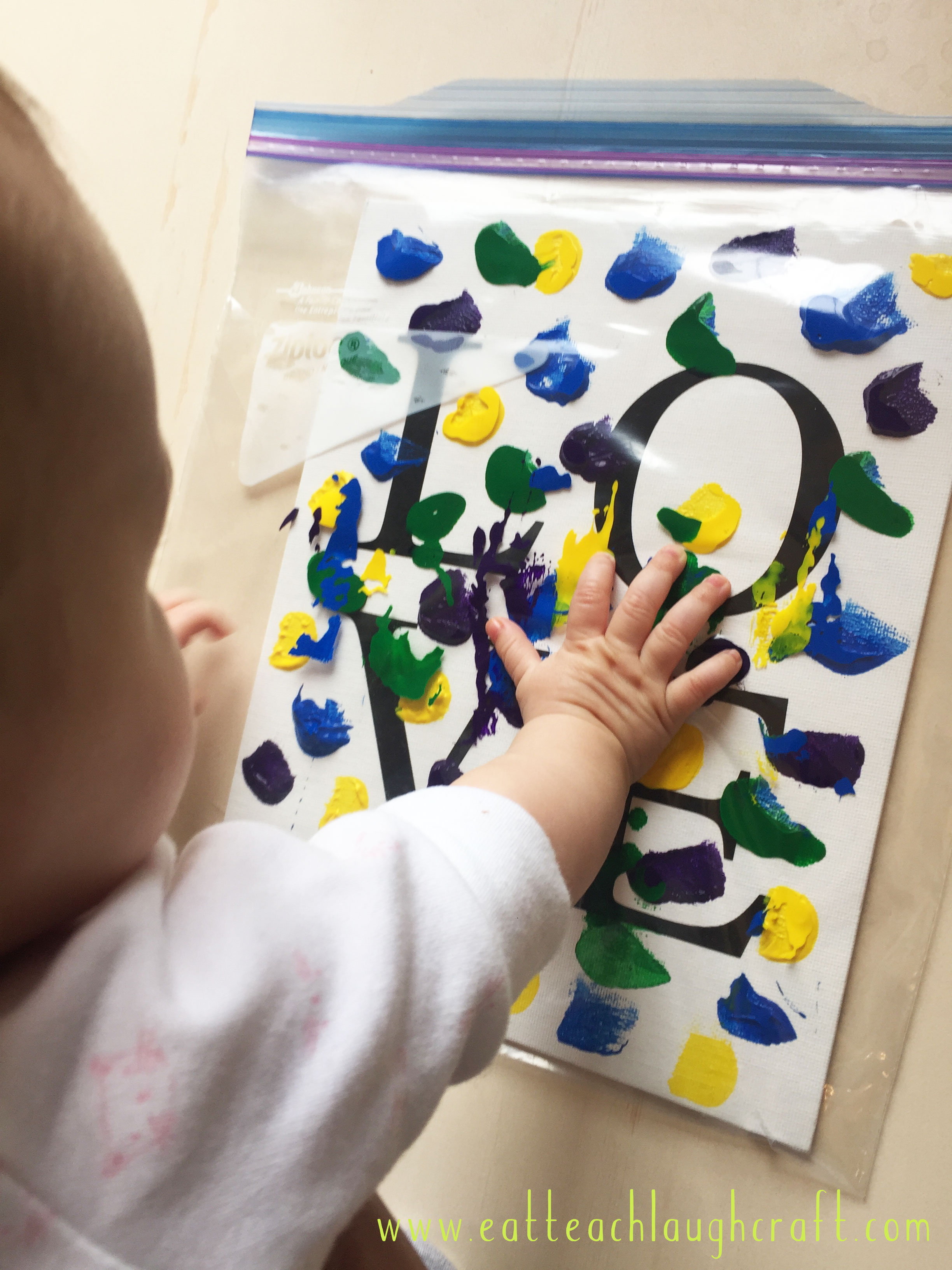 This really did come out better than I expected. Below are the materials I used and some tips I learned along the way that could help make your experiences as go as smoothly as possible.

Materials:
Tips for Mess Free Finger Painting:
Color Choices –
Make sure you use colors that will blend well together – too many colors or colors that don't blend well could potentially make your painting turn into a big brown mess!
Paint Quantity –
Make sure you include large blobs of paint on the paper or canvas. I did this on the top of the canvas, which was easy to spread. However, I didn't have as much paint on the bottom of the canvas which made it much hard to spread the paint around. I actually had to touch it up a little bit once I was finished and took it out of the bag.
Excess Paint –
When I first took the canvas out of the zip lock bag, there were still a few big blobs of paint on top that I knew wouldn't dry quickly or would provide texture when it dried (which I didn't want). I used a paper towel to blot the really wet spots on the canvas to prevent that issue. Be careful that you don't use the same section of the paper towel on multiple spots of the canvas, or else your colors will continue to mix together.
Peeling off the Design –
It's important to make sure your design is relatively dry before you peel off the vinyl or tape to reveal your design. If it's not, you'll experience a lot more bleeding than if it were dry. Because canvas is porous, a little bit of bleeding is expected. However, I actually think it adds to the uniqueness and character of the painting.
Voila! Here's the finished product. We surprised my husband with it when he got home and he loved it. He also thought it was pretty cool that our baby was the one to actual create it!
*Please note that this page may contain affiliate links to different products and I receive a small commission that helps support my blog when someone purchases something from the links. I don't recommend stuff I wouldn't use myself. :)