After my last post where I shared my Infant Gift Guide, I had many requests to create a gift guide for toddlers as well. So here it is! All of the gifts on these guides are items I've either purchased or used myself, had recommended to me by friends and/or family, or plan to purchase when my daughter reaches the appropriate age.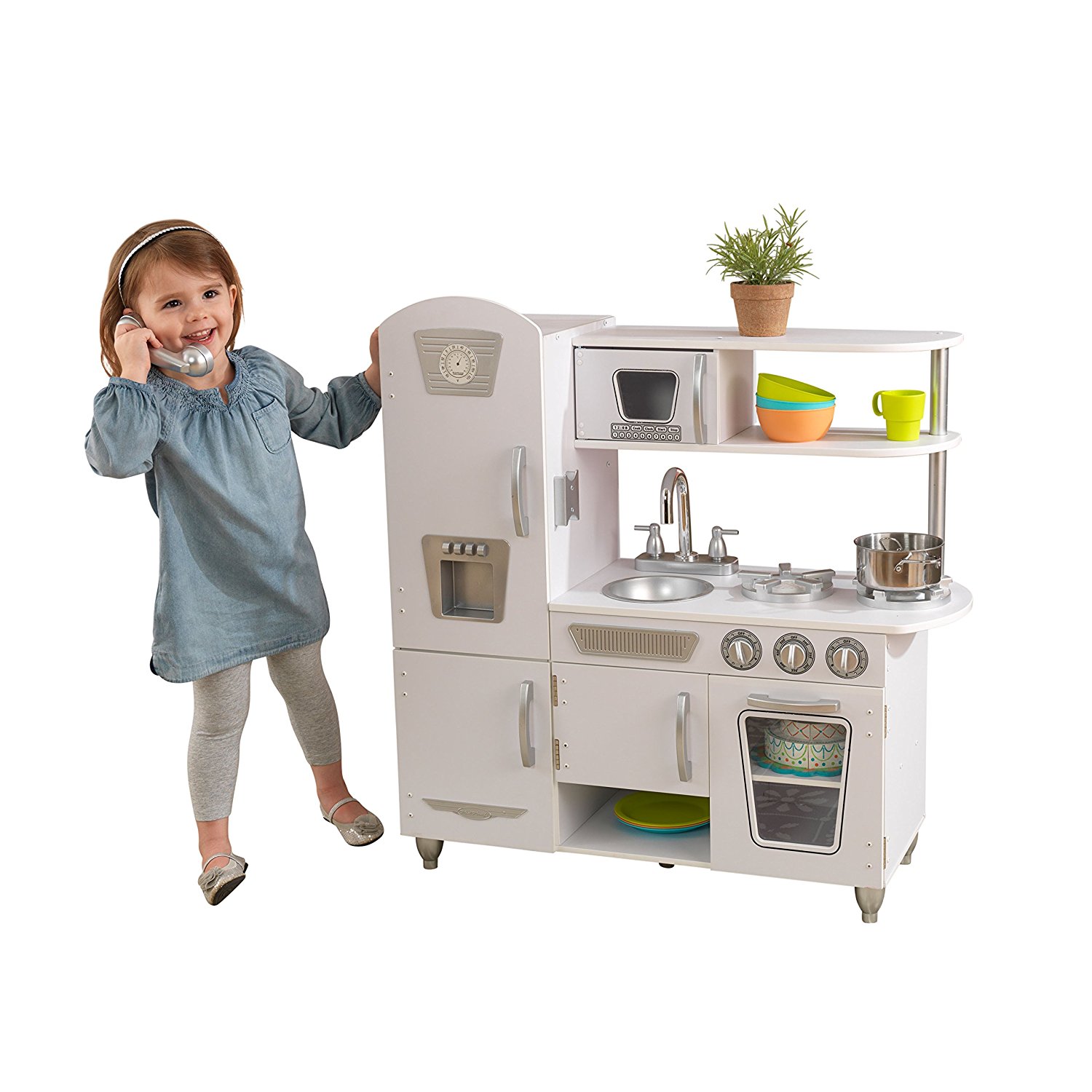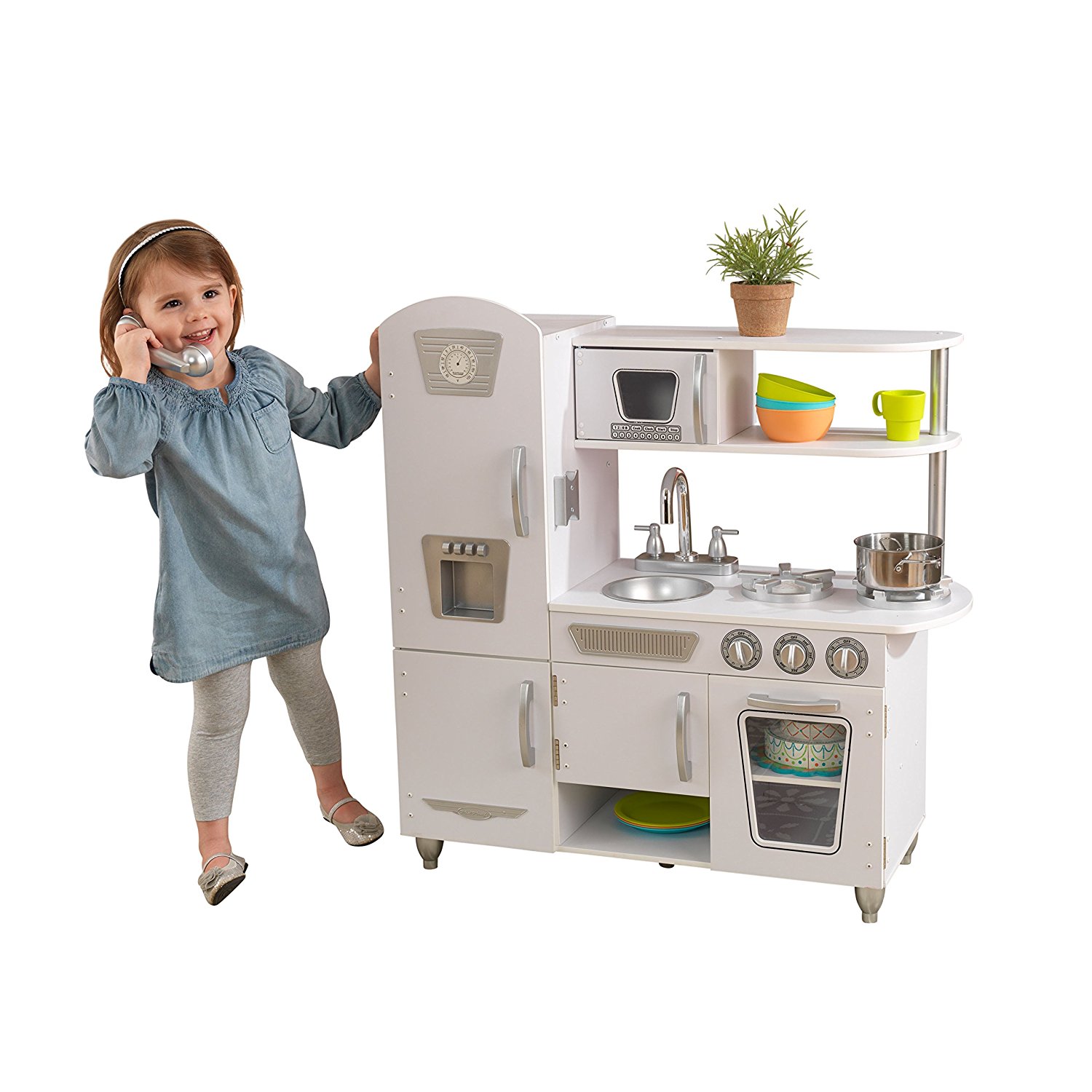 1. KidKraft Vintage Kitchen 2. Melissa & Doug Cutting Food Play Set 3. Melissa & Doug Hi-Rise Wooden Dollhouse 4. Wishbone 3 in 1 Original Bike – Balance Bike 5. Radio Flyer 4-in-1 Stroll 'N Trike 6. Melissa & Doug On the Go Water Wow! Reusable Water-Reveal Activity Pads 7. Melissa & Doug Puffy Sticker Play Set 8. Sesame Street Elmo Upholstered Chair 9. Magformers Standard Set (30-pieces) 10. ALEX Toys Artist Studio Super Art Table with Paper Roll 11. Step2 Rain Showers Splash Pond Water Table Playset 12. Little Tikes EasyScore Basketball Set 13. Power Wheels Jeep Wrangler 14. Little Tikes 3' Trampoline 15. KidKraft Ride Around Train Set and Table 16. Melissa & Doug Deluxe Pounding Bench Wooden Toy With Mallet 17. VTech Strum and Jam Kidi Musical Guitar Band 18. Toddler Toys Musical Instruments 19. Step2 Thomas the Tank Engine Up & Down Roller Coaster 20. Inflatable Bouncy Cow 21. Indoor/Outdoor Ball Pit Tunnel Playhouse
I personally think that toy kitchens are some of the best toddler toys out there because they're more than just toys. They help teach children many valuable things. They encourage imaginative play, increase social and cooperative skills, expose children to different types of foods, teach important life skills, increase organizational skills, just to name a few! An added bonus, is that a toy kitchen is a gift that can used for many years. I personally love and purchased this white vintage kitchen from Kid Kraft. I love how stylish it is and that it's gender neutral. However, they do also sell it in pink and blue as well!
This wooden play food set is wonderful for any toddler. I always tend to love toys that are functional and teach life skills. As a mom of a young toddler who already loves being involved in the kitchen, this is definitely a product on our list this year. I find it very versatile in the fact that younger toddlers can use it for pretend play and experiment with the concept of cutting, while it can also be used to introduce the concept of parts and whole to older toddlers. It is also excellent for teaching fine motor skills and hand-eye coordination.
This is a great gender neutral wooden doll house. This house is modernized with an attached garage with a lift-up door and an elevator, which sets it apart from other traditional doll houses. I also love how the sides are open on this playhouse, making it easy to share with multiple children.

This is one of the more expensive gifts on the list, but it has some of the best reviews and grows with the child. Therefore, I think of it as more of an investment since it will be used for multiple years. This bike transforms from baby walker & push tricycle, to small balance bike, to a larger balance bike.
This is another, less expensive, option of a bike that grows with your child. What I love about this one is that there are handles for a parent or caregiver to push like a stroller. As the child grows, you can remove the handles and let them bike on their own. It's equipped with a canopy, removable safety tray with cup holder, and a 3-point harness with high back seat for safety for the little ones using it.
The great thing about these activity pads is that kids are painting or coloring, but without the mess! When dry, each page is a black and white outline. You fill the pens with water and then use them to draw on the pad. Once the pad gets wet, it begins to show the colors. It's amazing for little kids to see the colors appear, almost like a magic trick!

This sticker set is definitely a favorite in our house and keeps my child occupied for loooong amounts of time! They come in various themes and contains a double sided fold out board for placing the stickers. The stickers are easily able to be placed, layered, and repositioned so you can use the set multiple times over. We love these for rainy days or traveling. Perfect for airplanes!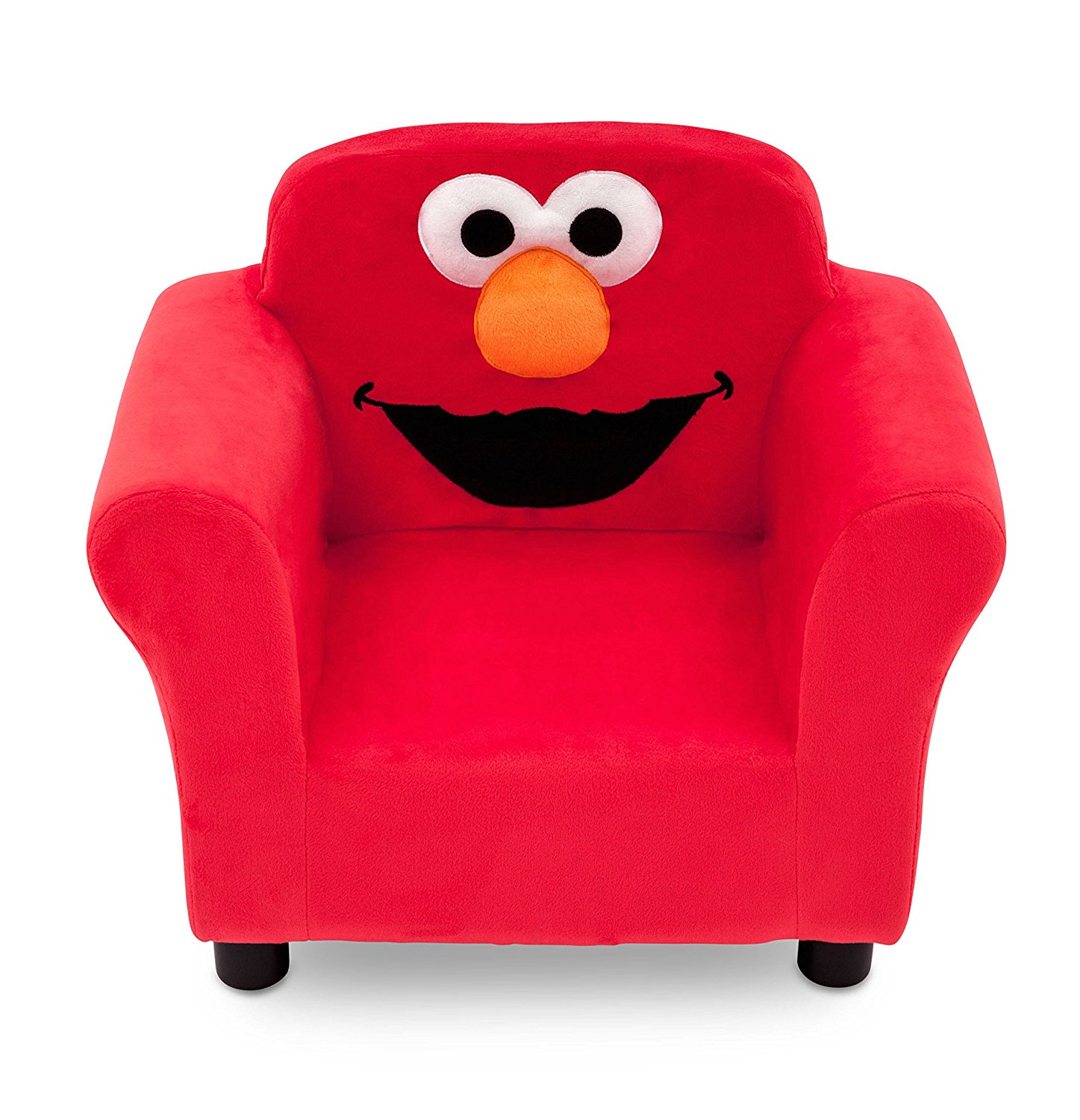 One of the best gifts that our toddler ever received was her very own chair. She LOVES sitting in it, climbing on it, and pushing it around our living room. She can't get enough. While I usually don't love character themed clothes or furniture, I selected this chair because the design is subtle enough since it's mostly a solid color, and most toddlers go crazy for Elmo.
Magformers are excellent toys that encourage imaginative play. Included in the set are triangles and squares in various colors. Each piece is a magnet that is able to connect to all other pieces in the set. Toddlers can use them to build and create endless possibilities including houses, towers, and balls. This gift would be appropriate for any aged toddler.
I absolutely love this art table. It has a bunch of features that are not typically included in a regular table. For instance, in addition to the table, you also get 2 benches, 100ft. hanging paper roll, paper cutter, canvas storage bin, and 3 removable storage cups for art supplies. It's made a sturdy wood and brightly colored. My little one LOVES this table and she's only one and a half. It can easily be used for many years to come.
Toddlers love water tables. What's great about them is you can set them up on a deck or yard in the summer to play and cool off, but in the winter, you can bring them inside and use them as a sensory table! This particular water table has a spacious design that allows multiple children to gather and play at once.
What kid doesn't want their own basketball hoop? These are great for both indoor/outdoor use. This set also adjusts from 2 to 4 feet to grow with the child and features an oversized rim. Perfect toy to help develop social, motor, and coordination skills.
Every toddler needs a power wheels at some point! I'm partial to jeeps because I used to have one and was obsessed. However, now there are tons of different makes and models available. These cars can drive on both hard surfaces and grass, so kids can ride them right in their own backyard!

Let's face it, toddlers love jumping. Trampolines are great ways for them to burn off some extra energy. It's also a great alternative to your children jumping all over your couches! At only 3 ft wide, it doesn't take up much space for a basement or playroom. I also love that this one has a handle bar for extra stability.
Train tables are yet another way to encourage imaginative play in toddlers. This particular set contains a hospital, airport, farm, and construction site. Using a table also brings play closer to eye level and off of the floor. As a bonus, this table is compatible with the very popular Thomas & Friends wooden train sets.
This is a classic toy with a twist! As the toddler pounds a peg with the mallet, a peg on the opposite side pops up in a peek-a-boo fashion. This toy helps children learn cause-and-effect relationship, develop hand-eye coordination, and fine motor skills. They can also use this toy to learn colors and numbers by counting and naming the pegs as they pop up. Bonus: The pegs do not come out, so one less toy with pieces to lose or step on!
What I love about this toy is that it's multifunctional. It's a whole band in one! It can be used as a guitar, piano, or drums. Children can play freestyle or play one of the 12 preloaded popular songs. It also comes with guitar strings, whammy bar, and star buttons that play cool guitar sounds and fun sound effects. The guitar plays rock, hip-hop, and jazz styles of music.
Instruments are a great way for children to learn about music, rhythms, and beats. This set contains 10 different types of instruments, totaling 15 pieces in all. I love how this particular set includes a back pack carrying case to store all of the instruments.
This mini rollercoaster would be a hit for any toddler! It can conveniently be used both indoors and outdoors, is easy to set up, and can be enjoyed by most toddlers ranging from about 1.5 and up.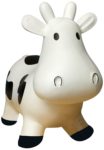 My daughter recently received this inflatable bouncy cow as a gift and is OBSESSED with it. Whenever she enters the room she runs toward it and bounces for lengthy periods of time. She even tries to pick it up and give it a huge. This is a great toy for practicing balance and coordination skills.
I recommend a ball pit previously on my infant guide. However, this one is the ultimate ball pit/playhouse, if you have the space for it. One thing I love about this particular toy is that it has tunnels to connect to the different sections, making it seem more special than just a ball pit. Another great feature about this item is that it easily folds up into a compact case for easy and convenient storage. Note: ball pit balls are not included.
I hope this list was helpful! Comment below if you have any items to add or bought and used something I recommended! I'd love to hear :)
-Michele
*Please note that this page may contain affiliate links to different products and I receive a small commission that helps support my blog when someone purchases something from the links. I don't recommend stuff I wouldn't use myself :)