There are many common questions that often arise when I tell people that I create and sell digital artwork. Therefore, I decided to put together a post to explain exactly what digital art is and suggestions for having it printed. After reading, if you still have questions, please leave a comment and I'll do my best to answer it for you!
What is a printable digital art file?
A printable digital file is art that you can use to decorate a space of your choice in just minutes. It's an extremely fast and affordable way to transform a dull space into something beautiful.
How does a digital file become art?
There are just a few simple steps that need to be followed before your file becomes a piece of art:
DOWNLOAD the file

Make sure you actually download the file instead of just saving the preview image

SAVE it to a computer

Phones and tablets often compress the file, which will compromise the quality of the image

PRINT the file
FRAME OR LAMINATE & DISPLAY
How do I print a digital file?
Since our digital files are sent as JPEG files, they print just like any picture would print. Here are a few options to get you started:
PRINT AT HOME

This is a great fast and inexpensive option for files that are 8.5"x11" and smaller
It is recommended to use a white card stock paper or photo paper to prevent wrinkling

UPLOAD FILE TO ONLINE PHOTO LAB

Local Photo Labs such as Walgreens, CVS, Staples, Walmart, etc. are always fast, reliable, and inexpensive options that often offer lots of coupons for photo printing. Your print can often be ready for pickup within an hour of ordering.
Online Print Shops such as VistaPrint, Snapfish, Shutterfly, Persnickety Prints, etc. are also great options as well. They typically have more of a variety of finishes to choose from and the image quality is often slightly better than Local Photo Labs. They also offer many online coupons. They are a great option if time is not a concern.

SAVE DIGITAL FILE TO USB FLASH DRIVE AND TAKE TO LOCAL PHOTO LAB

See previous note about how to properly save the file.
What type of paper or finish should I use?
If you would like a non-glossy, matte finish, recommended for chalkboard style prints, I would print on a white cardstock paper or a matte photo paper. If you want to opt for a glossier look, any type of photo paper will work nicely.
Can I print my file in a different size than what I ordered?
A file can only be printed in a different size if the new size shares the same "aspect ratio." Aspect ratio is the relationship between the width & height of a digital image. It's written as a figure in the form width:height. Digital images can be resized without distortion/cropping as long as the relationship between the width & height stays the same.
Here are a few examples:
5×7 = 7:5 aspect ratio
16×20 & 8×10 = 5:4 aspect ratio
24×36 & 20×30 = 3:2 aspect ratio
If the aspect ratio is different, it is likely that your print will be cropped or distorted.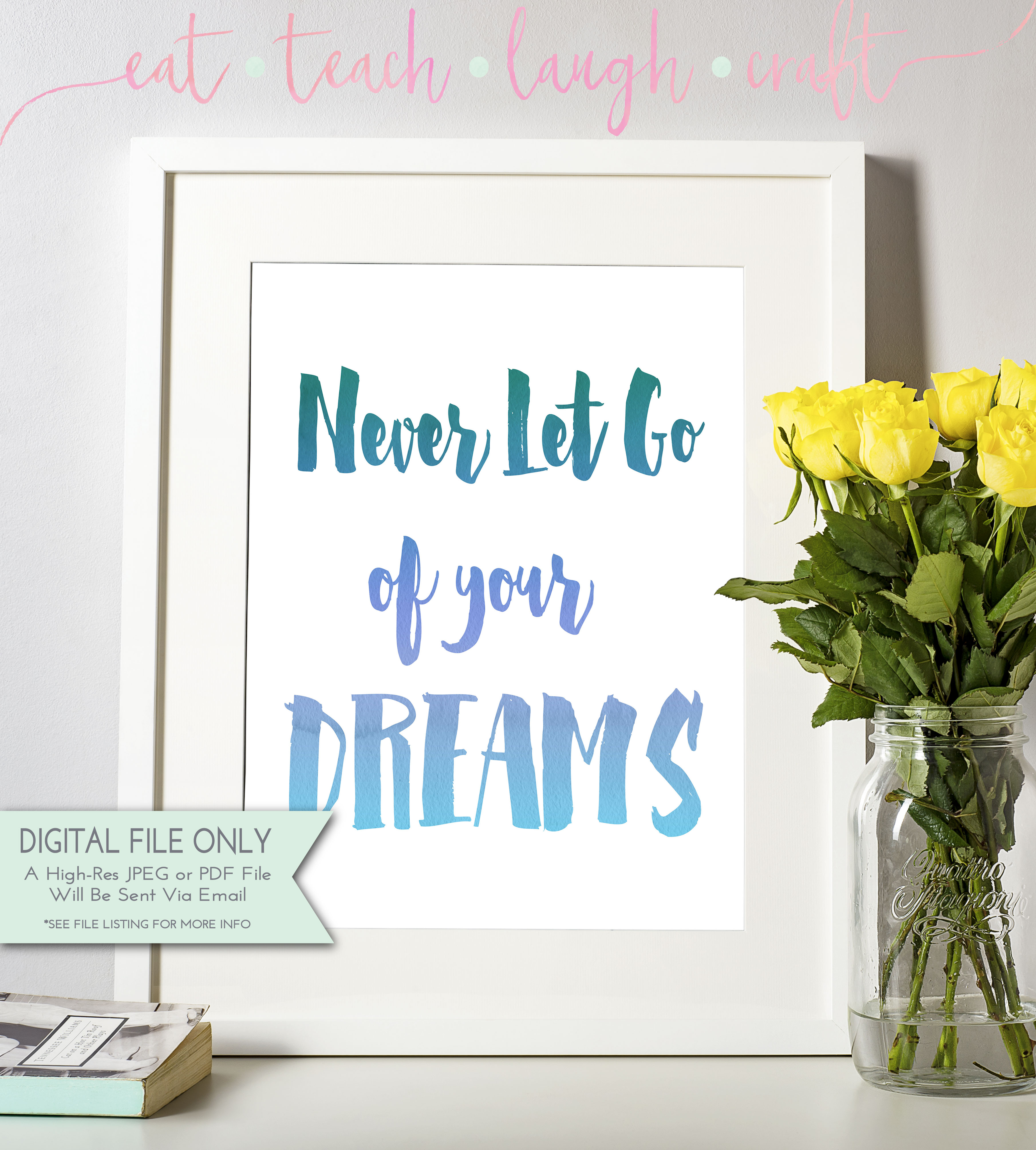 Click HERE to check out some of my digital artwork I offer in my shop.
Hopefully my suggestions and tips helped you. However, as mentioned above, please feel free to email me or comment below with any digital file printing if you still need further clarification or advice on printing your digital files. I'm always happy to help!