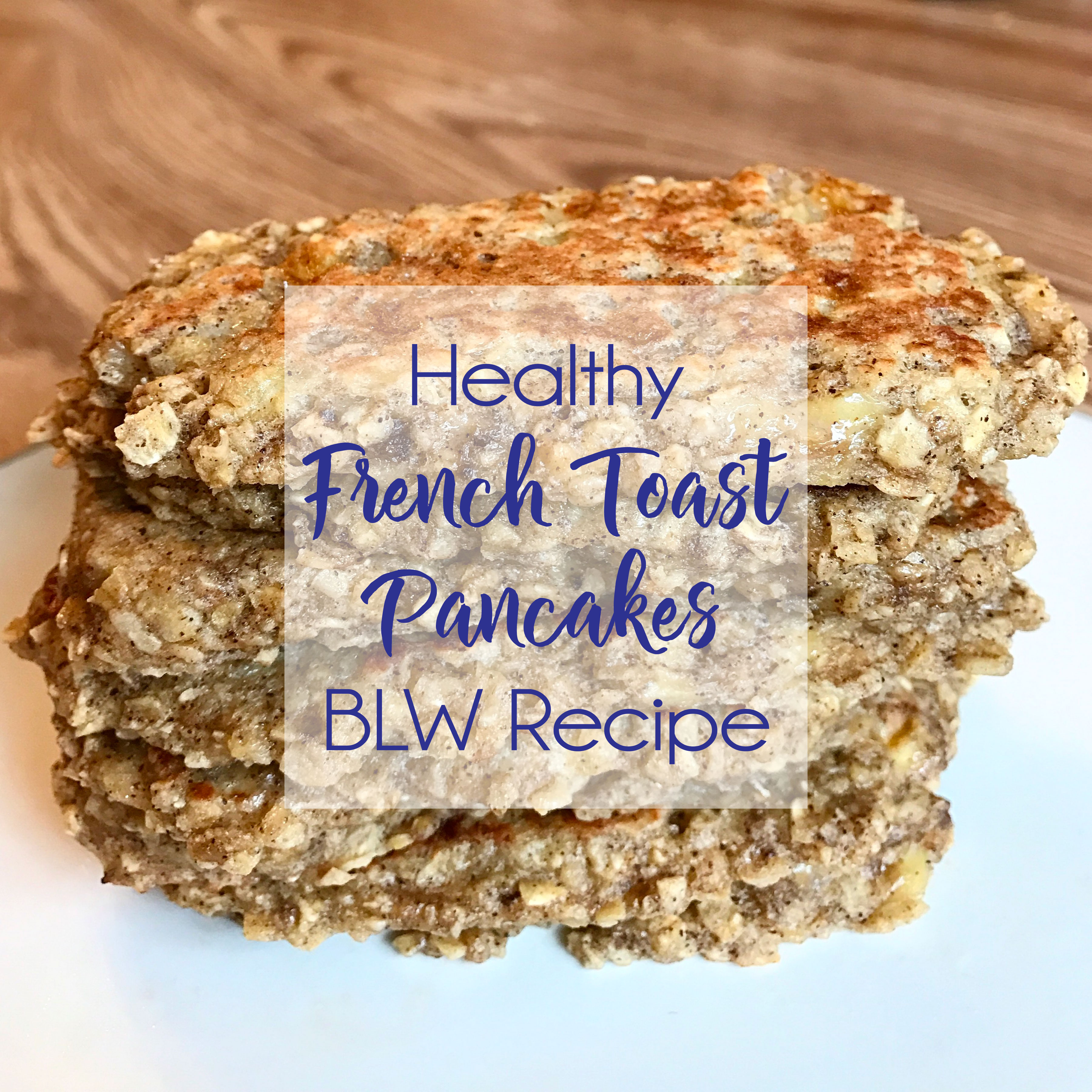 These pancakes are a healthy alternative to traditional French Toast. This recipe only calls for a few simple ingredients and is sweetened with a ripe banana, rather than refined sugar, making them a perfect Baby Led Weaning breakfast or snack for your little one.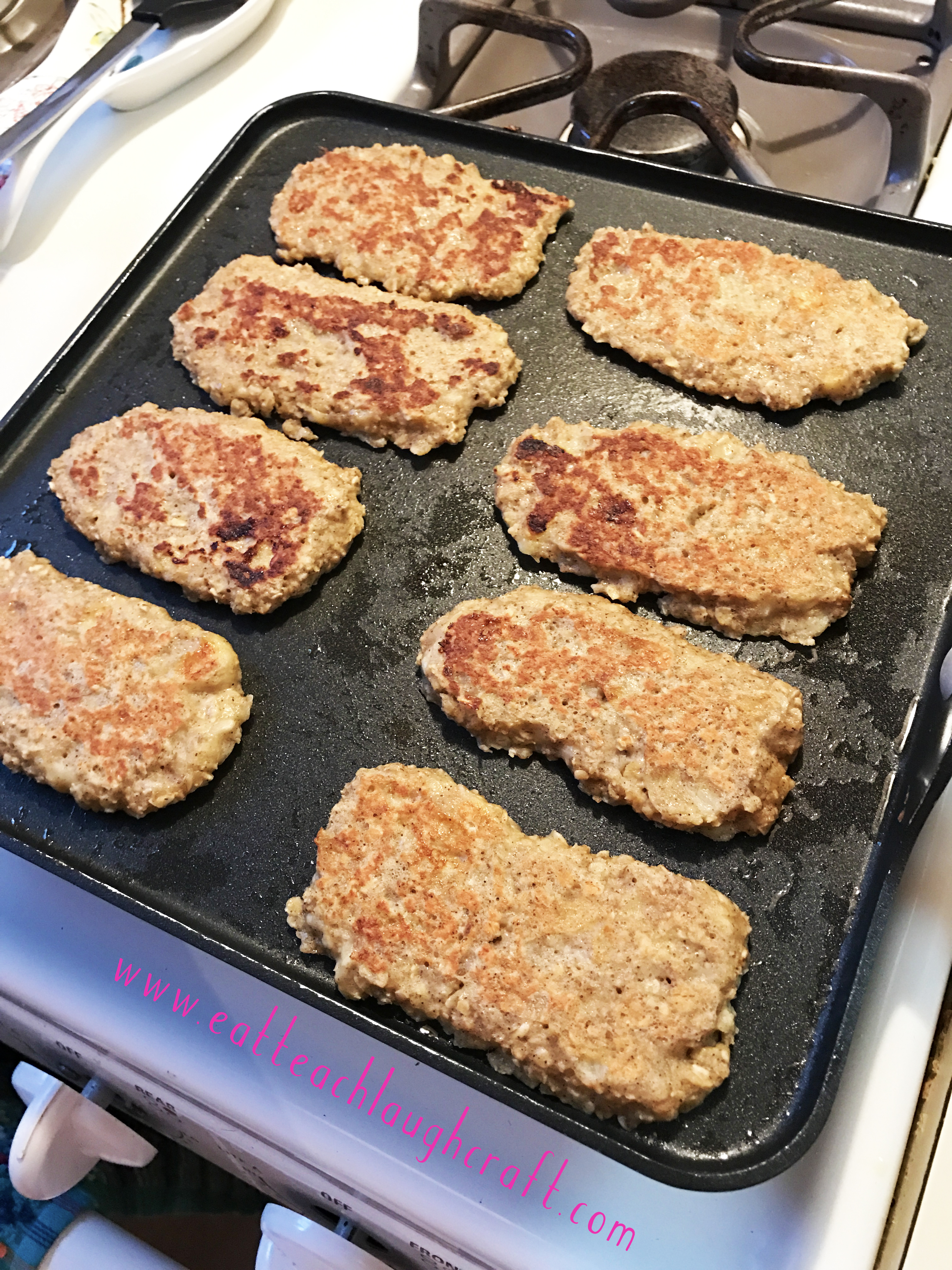 But don't be fooled though… Even though I'm writing this as a BLW recipe, baby's aren't the only ones who can enjoy these pancakes. I've been known to gobble up a few myself at times and find them delicious! Not only do I eat them as is, but I also like to spread a thin layer of nut butter on top of them for an additional protein boost.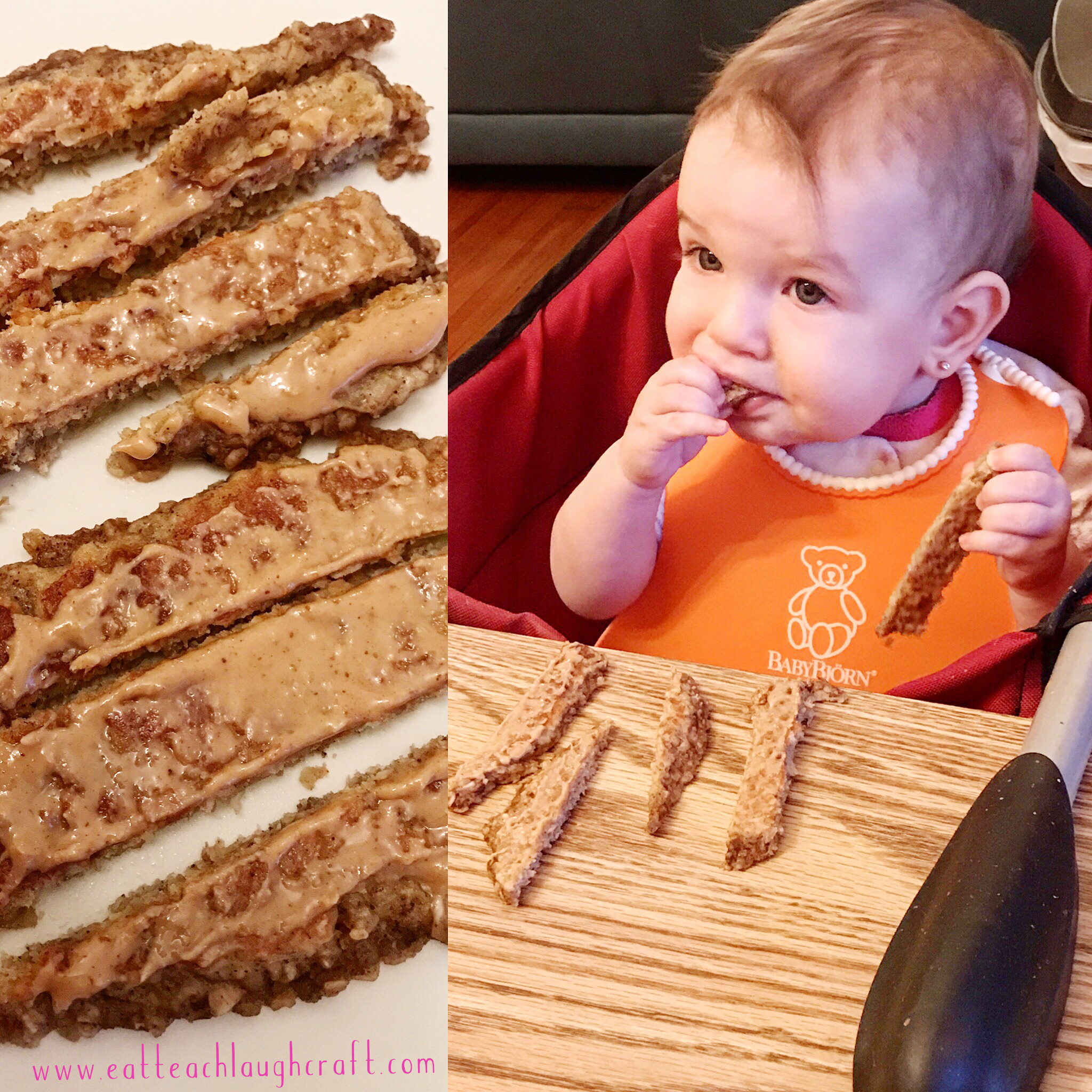 These pancakes are great to make in big batches and freeze until you need them. I usually keep a few in my fridge for the week and then freeze the rest. When defrosting, I find that they need less than about 30 seconds in the microwave to completely defrost. This is key when your baby is giving you that HANGRY look while they're waiting for breakfast to be served!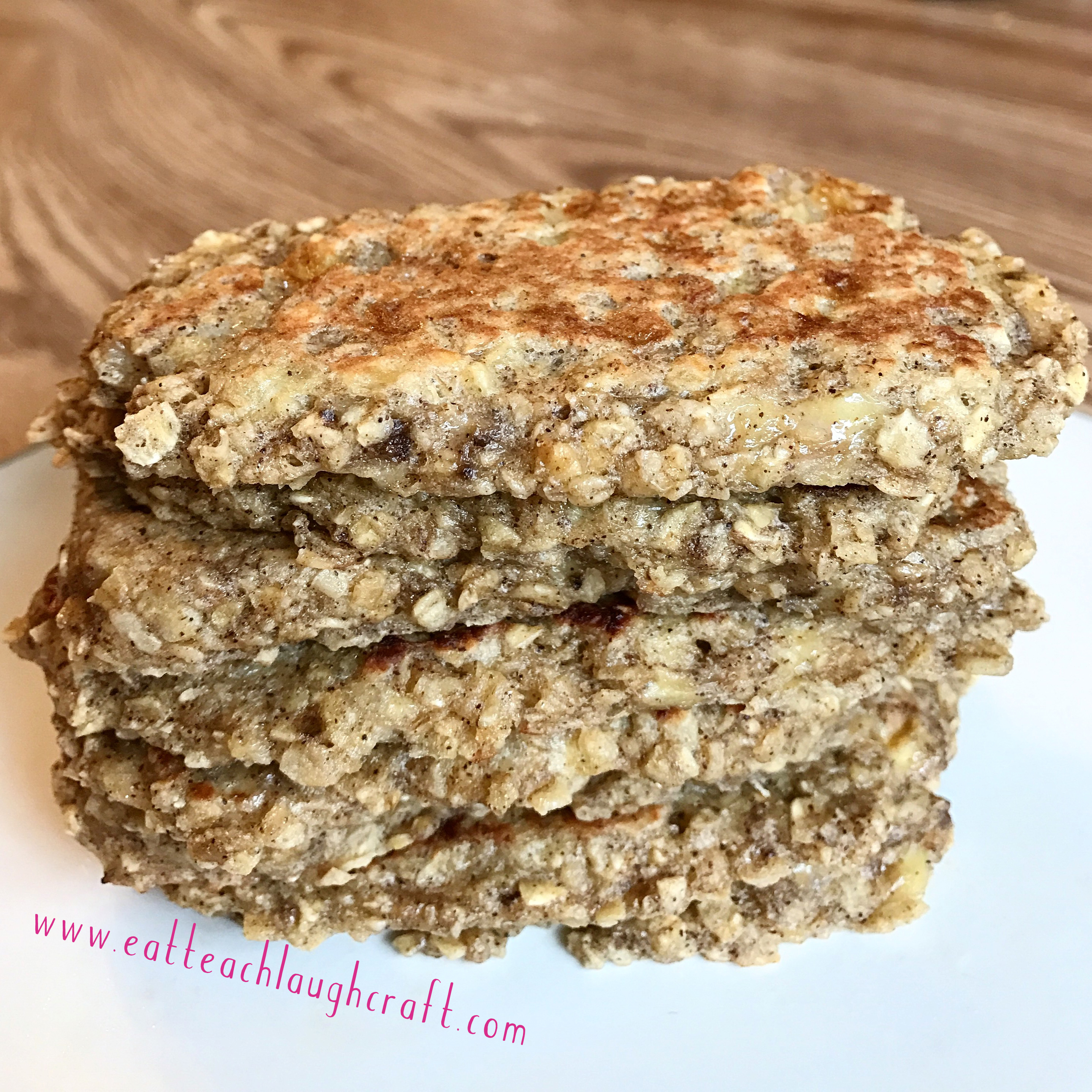 I quickly became obsessed with these pancakes very early on because they were super easy to make, I always had the ingredients on hand, Taylor LOVED them, and I think they taste just like French toast. Who wouldn't love that?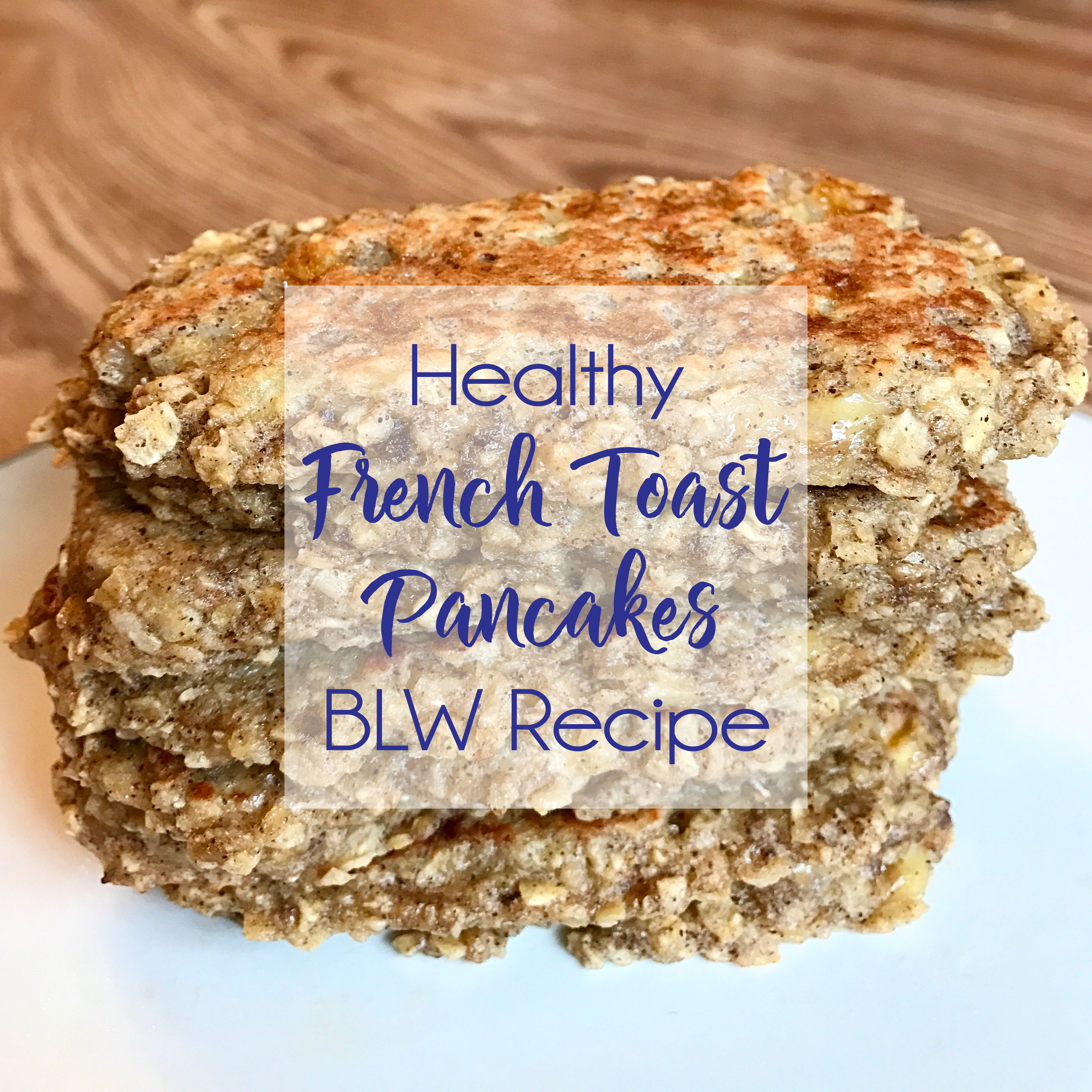 Healthy French Toast Pancake BLW Recipe
2017-06-13 13:06:51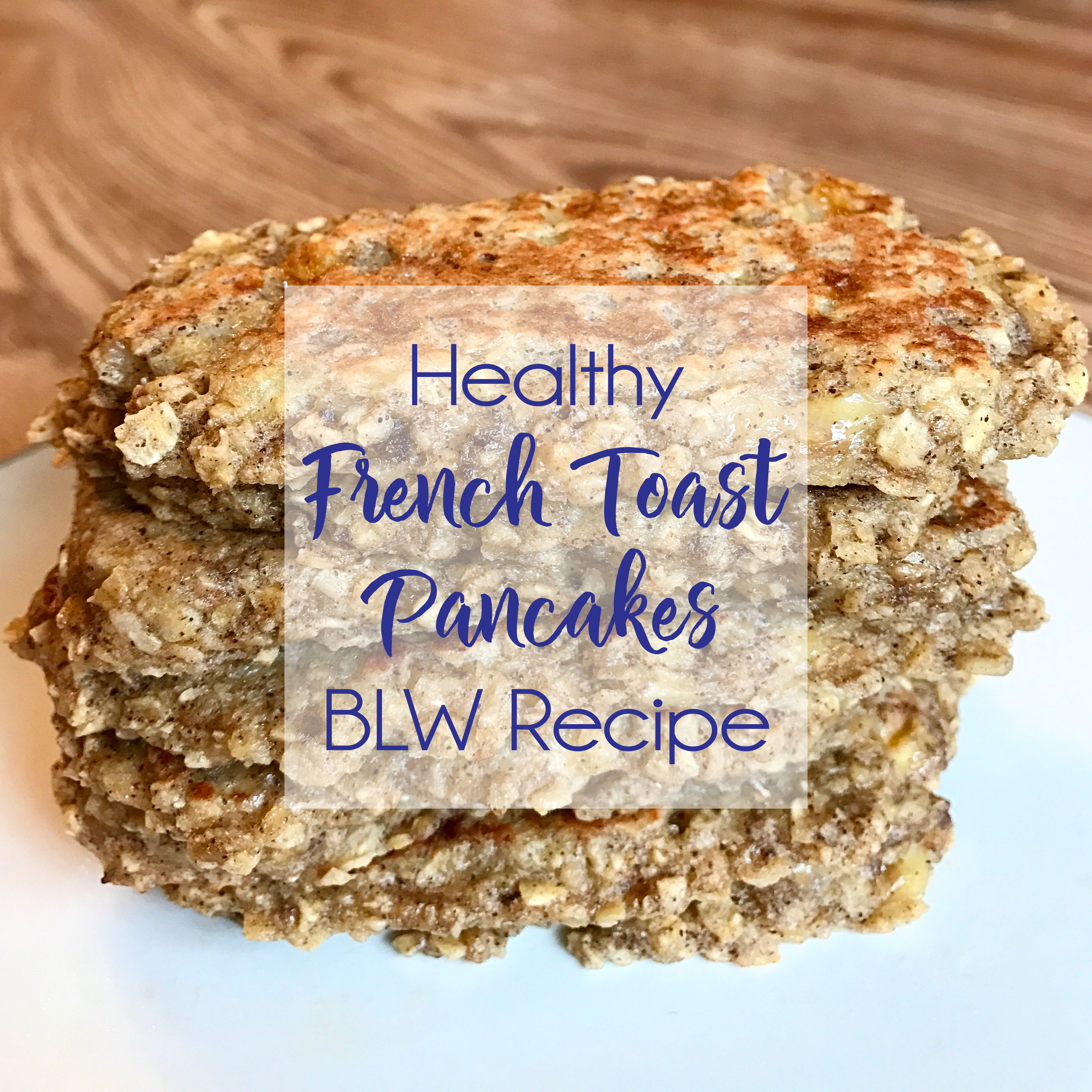 A delicious and healthy pancake recipe that mimics the flavors of French Toast
Ingredients
2 ripe bananas
2 eggs
1 cup quick-cooking oats
1/2-1 tsp cinnamon (depending on taste preference)
1/2 tbs coconut oil
Instructions
Mash bananas with a fork in large bowl. Add eggs, oats, and cinnamon to bananas. Mix until combined. Heat coconut oil in pan on medium heat. Use spoon or measuring cup to portion out pancake mix onto pan. Lightly fry for about 3 minutes on each side, or until lightly golden. Wait to cool slightly then serve. Can store in refrigerator about 3-5 days. Freeze for up to 3 months.
Eat Teach Laugh Craft https://eatteachlaughcraft.com/