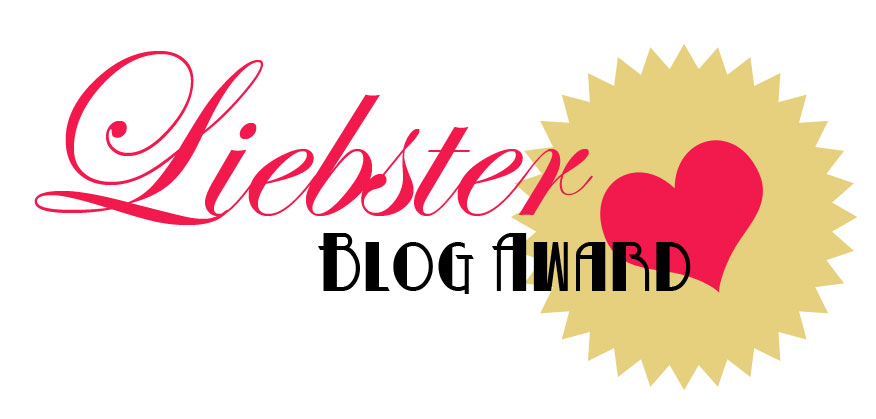 So a little over a week ago I was so thrilled to be nominated for the Liebster Award by the lovely Meg who writes the blog entitled Be Paleo and Thrive! If you're into clean eating and the paleo lifestyle, you should definitely check out her blog and follow her on instagram for daily drool-worthy pics to help keep you motivated! I was so honored that she thought to nominate my blog for an award. At first I wasn't sure what a "Liebster Award" was, but hey, I'm excited to receive any award at all! Thankfully, she explained what this award is all about on her blog.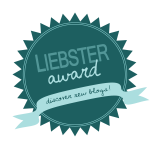 So what exactly is a Libster Award you ask? The word "liebster" is a German word meaning "favorite." Once you are nominated, you have an opportunity to nominate others for the award as well. According to Meg, this award is a way to share our favorite blogs with others in order to inspire each other, discover new blogs, as well as learn a little bit more about each other!
The guidelines are very simple. Each blogger nominated answers a few questions the nominator asked, then nominates their own bloggers and asks them a couple questions. Here are my answers to Meg's questions. If you accept my nomination, the questions for you will be at the end of my post.
Questions For Me:
1. How has your diet changed since switching to a healthier lifestyle?
Since switching to a healthier lifestyle, I've given up most grains, wheat, sugar, and dairy (I still eat some cheese) six days a week. Saturdays are reserved for indulging and eating whatever I want. I find that by having a cheat day, it really helps me stick to my goals and maintain focus.
I feel as if the biggest change for me since switching to a healthier lifestyle is the fact that I definitely pay attention to ingredients more than I used to. Even if I am not eating something that is strictly slow carb or paleo, I look for the option that is the most natural. I used to think that foods that were lower in fat and lower in calories were better for you, but I now realize that sometimes that's the exact opposite of the truth. I definitely feel better and am noticing changes in my life since switching to a healthier lifestyle.
2. What improvements have you seen in your life since changing diets?
Eating healthier has helped me manage my cravings much easier. I eat more than I did when I was constantly dieting and trying to reduce my caloric and fat intake. The difference is, however, that now the foods I eat are nutritious and keep me full longer. Eating healthy also provides me with much more energy. In addition, I also find that I am often happier on days that I eat healthier versus days when I cheat and eat crap.
3. What is your favorite part of being a food blogger?
My favorite part is hearing that I've inspired people to stick to their healthy eating habits. I started blogging because I was getting bored with my own eating habits. I was constantly eating the same foods over and over. I knew that if I started a blog, I'd have to keep experimenting to create new foods to post about. When people tag me in pictures after they made my recipes and tell me how my recipes help them stick to their goals, it's truly a great feeling.
4. Do you prefer cooking savory dishes or are you more of a baker?
While I love eating baked goods, I don't consider myself a great baker. It's too much of a science, and I am by no means a scientist. I love to cook savory dishes though. You don't need exact measurements and can play around with flavors much easier than baking, in my opinion. I just love it! Cooking definitely helps me relax and take my mind off of the real world every once in a while!
5. What do you consider to be your best quality?
Yikes, this is a tough question to answer. I guess it would be my ability to not take life too seriously. I think it's important to find the good in all situations and laugh often. If you're not having fun, you're doing it wrong!
Here are my nominations for the Liebster Award:
Questions for my nominated bloggers:
What was your motivation for starting a blog?
What's your absolute favorite recipe to cook?
How has your life changed since you started your healthy lifestyle?
What are some of your greatest passions?
Happy Blogging!!