So I only have about a week and a half left before it's time to go back to school again. Ahh! Where did the summer go??? It's time to start mentally preparing.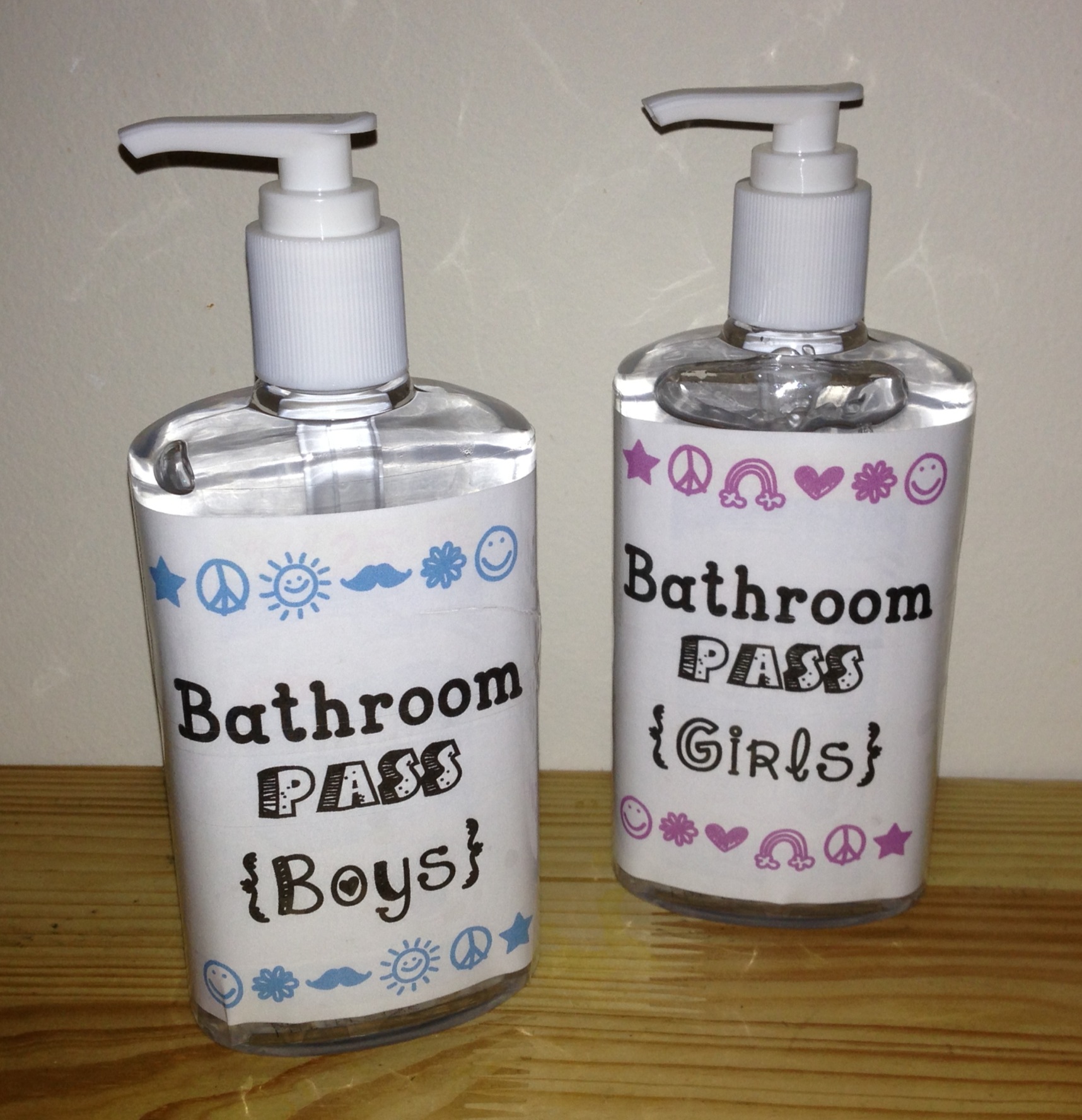 I was browsing on Pinterest and came across a picture of a bathroom pass for an elementary classroom made from a hand sanitizer bottle. What a great idea! Once the kids return from the bathroom, they have a reminder waiting for them on their desk to wash their hands.
I decided to make my own for my classroom this year.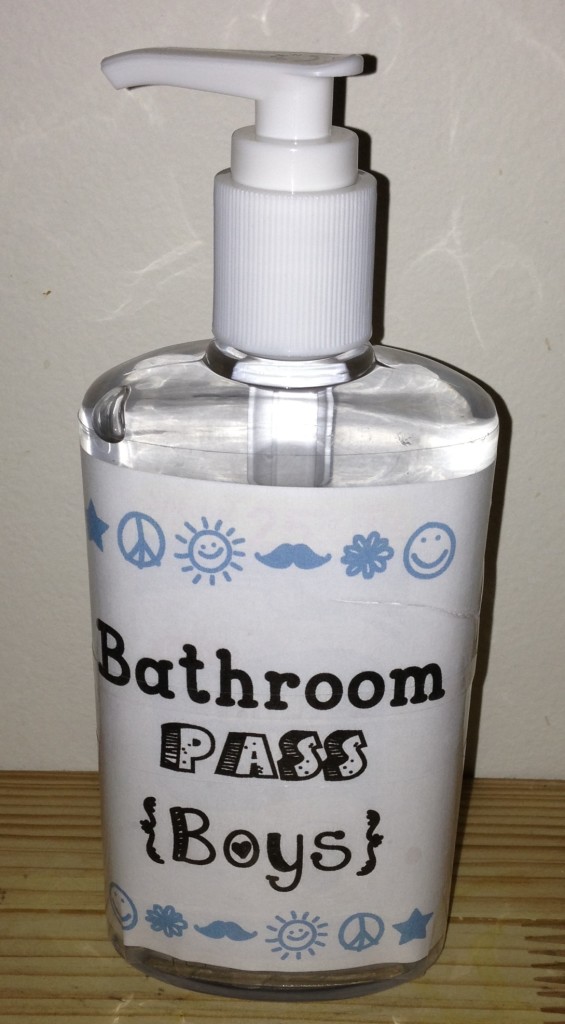 The best part about this pass is the fact that it doubles as a classroom management tool and promotes independence. If the students see that the pass is missing and on top of someone's desk, they need to wait until that person returns before they can leave for the bathroom. They also do not need to interrupt me anymore while I'm teaching, conferring, or leading small group instruction because if the pass is available, they know they may go.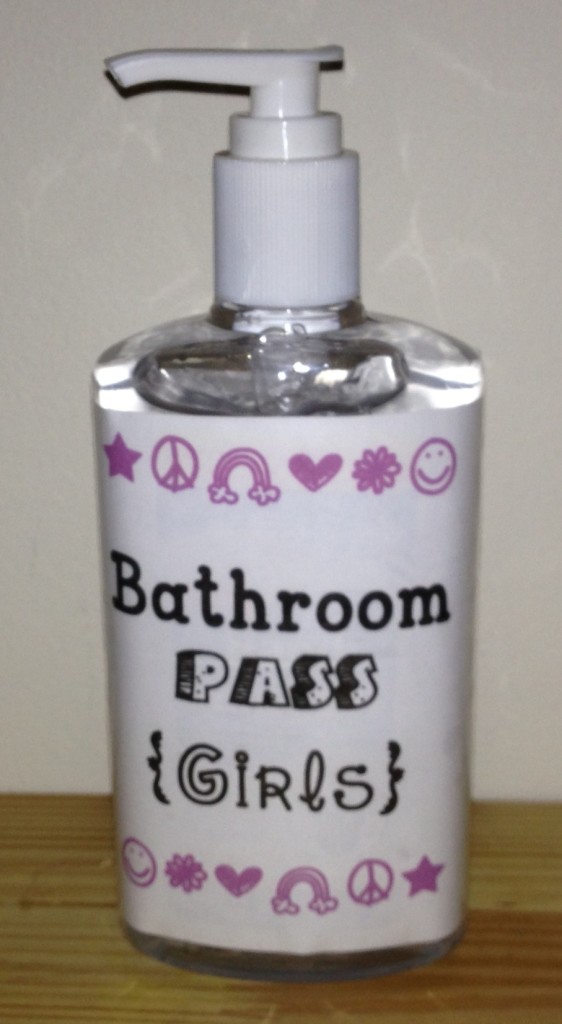 As a 5th grade teacher, I trust the students to follow the bathroom procedures. Not only will they have to put the pass on their desk, but they must sign out in the bathroom log as well. If I notice someone abusing the privilege of using the bathroom too often since they don't have to ask me before they leave the room, I'll speak with them privately and modify their privileges.
The pass is also a quick visual reminder of who is out of the room, especially if there is an emergency drill that takes place.
Material:
Two 10oz bottles of hand sanitizer
Clear packing tape
Bathroom Pass Signs (Get Free Printable Below)
Scissors
Print out the the template, cut to fit, and tape onto the bottles. Cover the paper label with clear packing tape to "laminate" the labels. Let me know how yours come out!
Enter your email address below and I'll send you the PDF to print out for the bathroom passes. :)