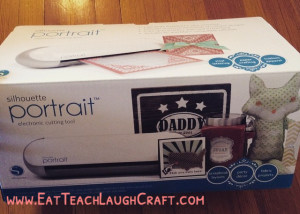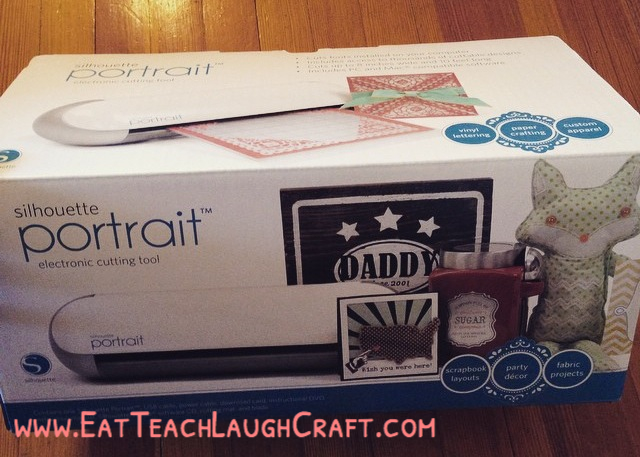 One of my new favorite toys that I am OBSESSED with is the Silhouette Portrait. This machine is the ultimate crafters dream! A few months ago, I saw a fellow teacher post about a contest to win a Silhouette Portrait on Instagram and I was intrigued. I never heard of the Silhouette machines before so I looked into it and immediately decided that I needed to have one.
I sent the link to my husband and told him that I entered the contest and really hoped that I won. Well, turns out I didn't, but he surprised me and bought me one anyway for Christmas. Gotta drop hints, or else they won't know!! ;)
There are two different versions of this machine, the Silhouette Portrait (the one I have) and the Silhouette Cameo. The main difference between the two machines is the size. The Portrait is slightly smaller (cuts 8.5″x11″) while the Cameo is bigger (cuts 12″x12″).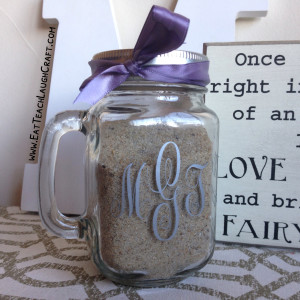 So what does this fabulous little crafting machine do exactly? Well, a LOT. I've done a ton of research and found that the projects are essentially limitless. The Silhouette comes with software that you download to your computer to use to design images. Once you have a design created (or bought a design from the Silhouette Store), you can use the machine to cut out the design! The machine can cut cardstock, fabric, heat transfer material, transparencies, paper, vellum, adhesive vinyl, sticker paper, magnet paper, and more!
If you look further into Silhouette projects you'll see that vinyl projects are HUGE! So many people design phrases and pictures, cut the vinyl using the Silhouette, and stick it to just about anything from coffee mugs, plates, wooden signs, walls, wine glasses, etc.
I have personally been using the vinyl to make stencils to create hand painted wood and canvas signs.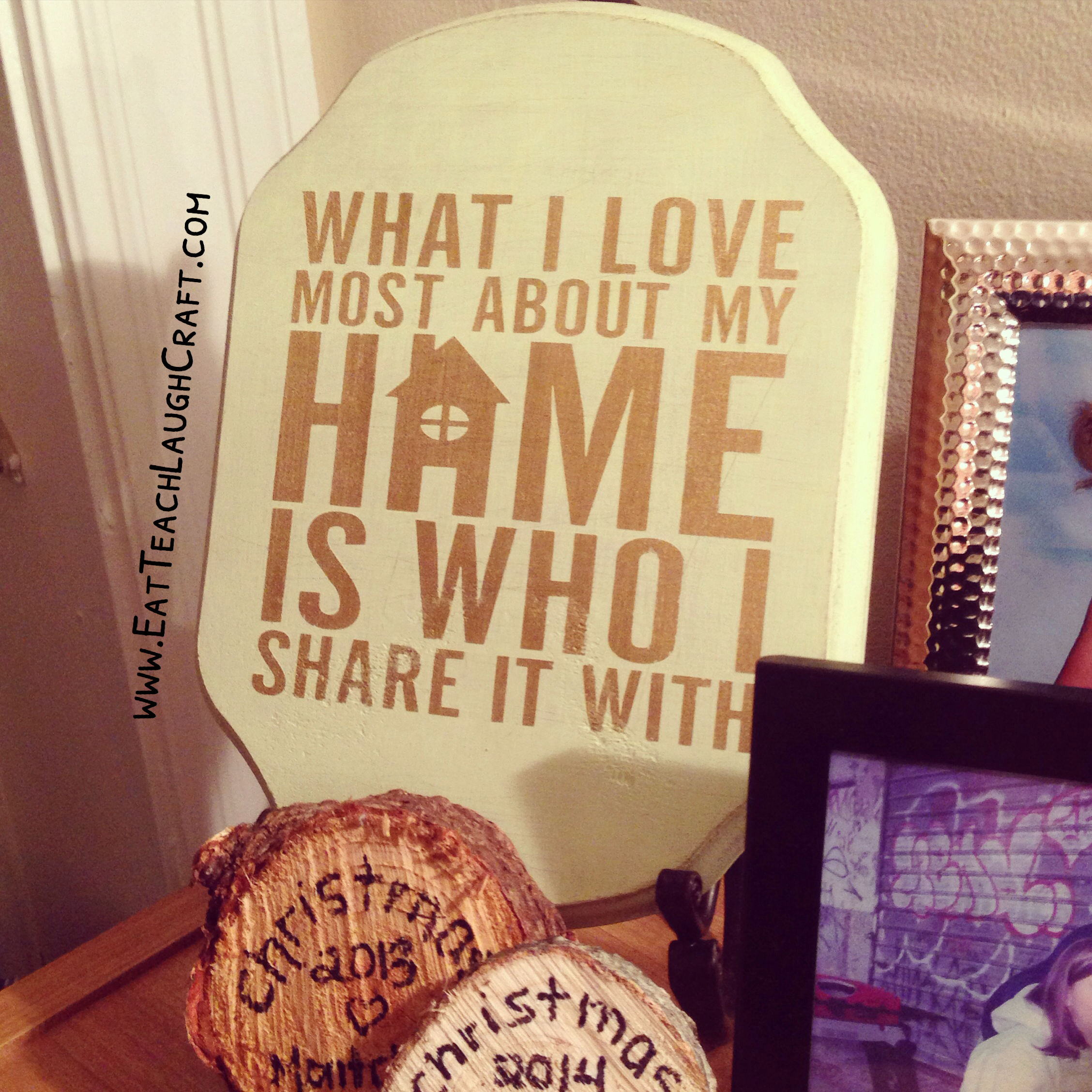 Another project I've been making a lot of are these fabulous split letter monograms. I've made a bunch for wedding and anniversary presents so far and they are super popular! I keep getting requests.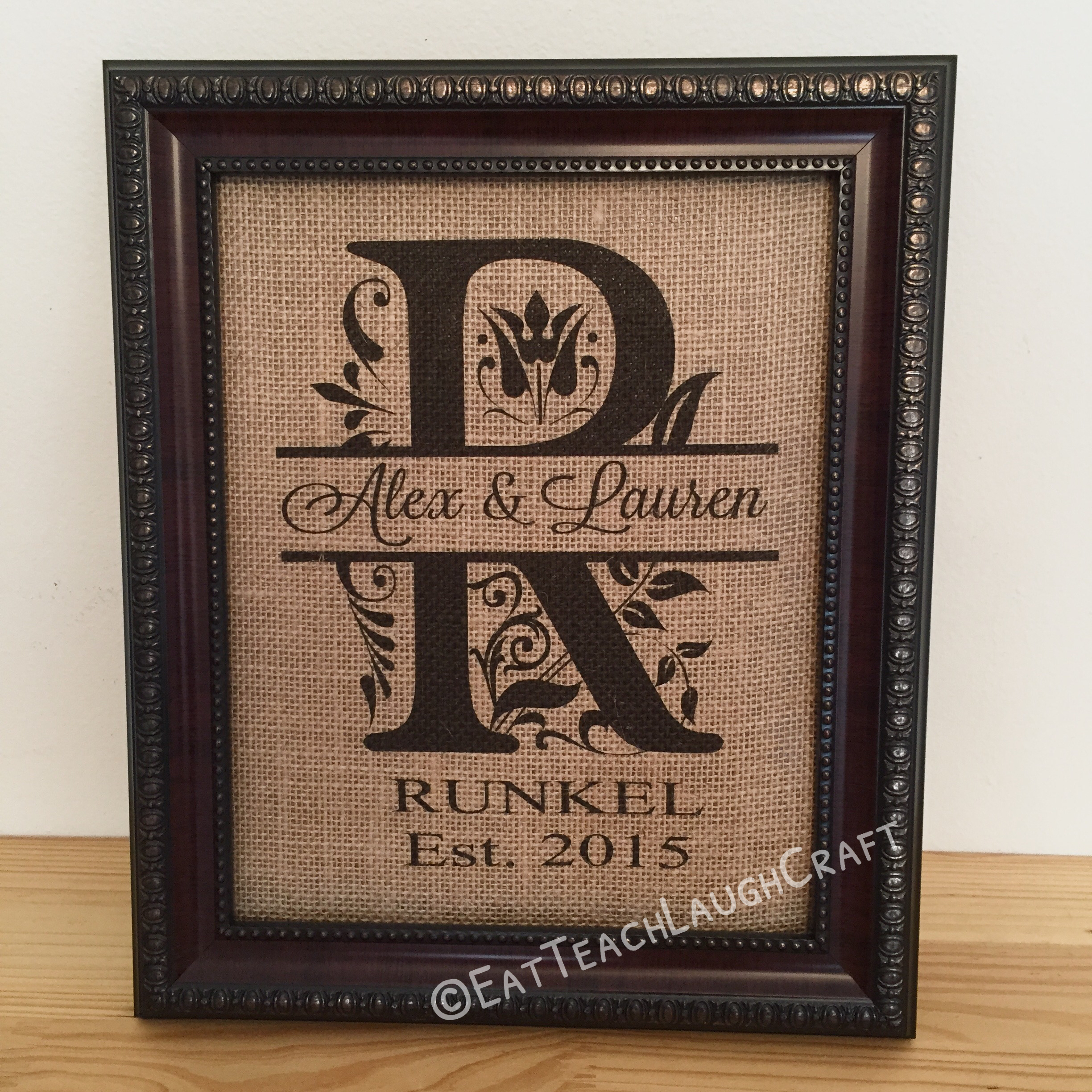 In addition to vinyl, I've practiced cutting some card-stock to make decorations as well.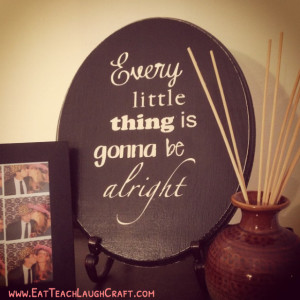 The Silhouette store actually has a TON of templates to purchase that you can use – most files are $0.99 for personal use. (If you plan to use designs you bought for commercial use, you would have to buy a commercial license for the design, usually around $8). A bonus – when you buy a machine it usually comes with a $10-25 gift card in their store. Also, on occasion, you'll get an email saying they added money to your account! Just last month I received a $5 gift from them for free! Woo hoo!
If you are new to the Silhouette world like me and are equally obsessed and are trying out new projects, comment below and let me know what you've tried! I'd love to hear!
If you're interested in purchasing any of my custom crafts, check out my new Etsy store! :)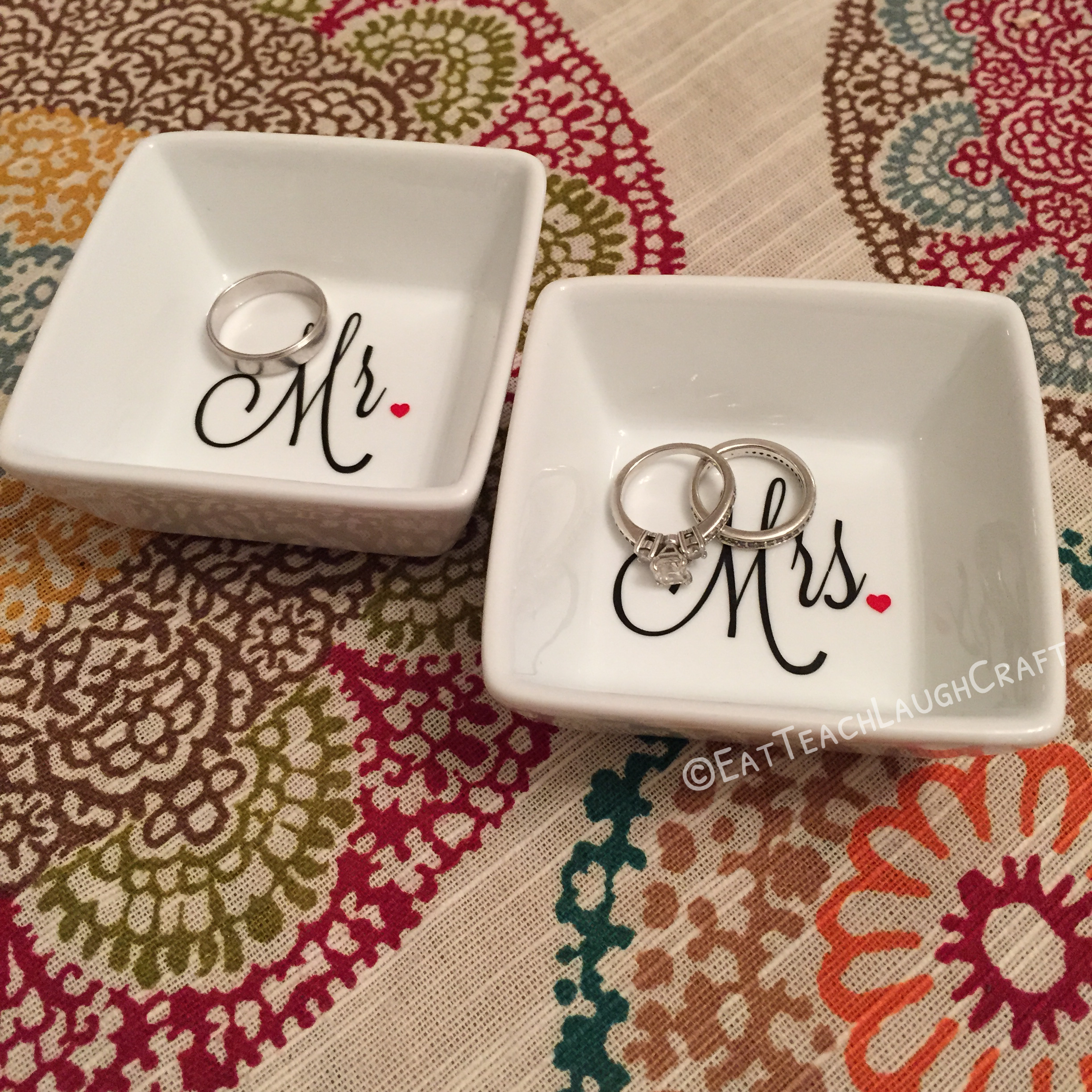 *Please note that this page contains affiliate links to different products and I receive a small commission that helps support my blog when someone purchases something from the links. I don't recommend stuff I wouldn't use myself. :)