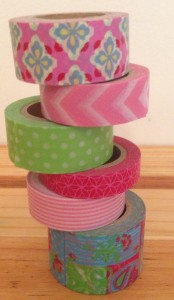 I've heard about washi tape for quite some time now, but never actually purchased any until today. Just a warning, be prepared for a lot of crafts involving washi tape coming up on my blog because this stuff is AWESOME!! I'm seriously obsessed. My finance can't get me to stop talking about these adorable little rolls of tape.
For those of you who have no idea what washi tape is and why it's so amazing, here's a little bit of information for you. First off, it's a high quality type of Japanese masking tape made of rice paper (I believe). Washi tape comes in TONS of different colors and styles. The best part about this tape though is the fact that it isn't as sticky as most tapes and can easily be moved around without leaving a sticky residue or ruining. It's great for scrap booking, framing pictures, redecorating furniture, and whatever other creative uses you can come up with. There are tons of websites dedicated solely to washi tape and the various crafts to create from it. I bought mine at Michael's craft store. You can find washing tape online or at most craft stores.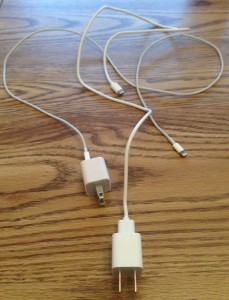 The inspiration for this particular washi tape craft came to me because I'm constantly losing my iphone charger. We have a share in a beach house with 10 other people who all have the same phone chargers. Every sunday when it's time to head back home, I'm running around the house looking for my particular iphone charger. I figured using washi tape to personalize my charger will make it stand out a little bit more so I can find it easier. It will also help because people will know it's definitely not theirs!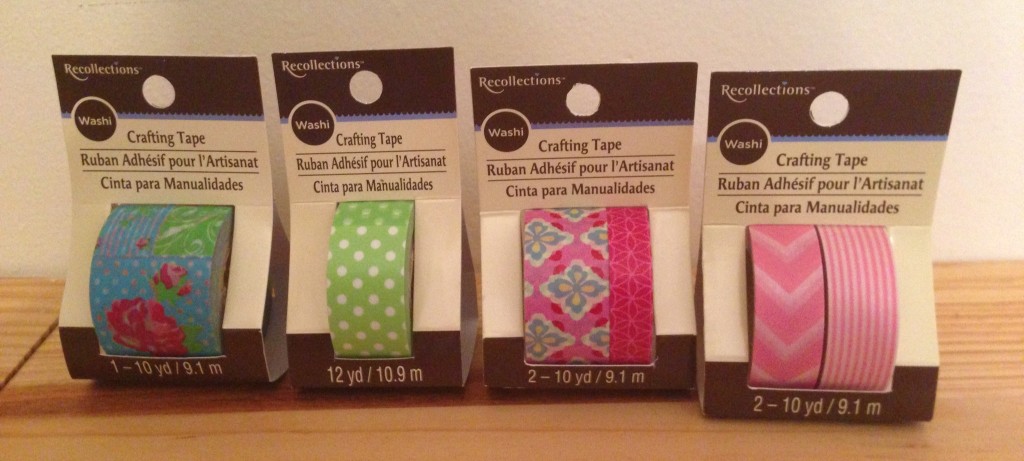 The craft is so simple and literally takes about a minute. All I did was select colors I felt went together well and wrapped a piece of washi tape around the charger. I used two different pieces for one charger because the width of the tape wasn't long enough. Plus I love the way the contrast of colors looks!
I also decided to wrap some tape around the base of the cord as well. That way, it provides more color, plus if the cord and plug get separated, both are still personalized.
Let me know if you try it out! Enjoy!