I've seen the DIY sharpie mug posts all over Pinterest and decided I had to make my own set. I think they're so adorable! One of my favorite blogs, A Beautiful Mess, made his and her, coffee and tea, versions of these mugs. Because my fiance is obsessed with coffee and I drink tea instead, I decided to create something very similar.
I purchased my mugs at the Dollar Tree. They have a surprisingly amazing selection of dishes, glassware, etc. Perfect for trying out new DIY projects. I figure, if I mess up, I really only lost $1. You can't go wrong. I really liked these mugs because they were a unique square-ish type modern shape.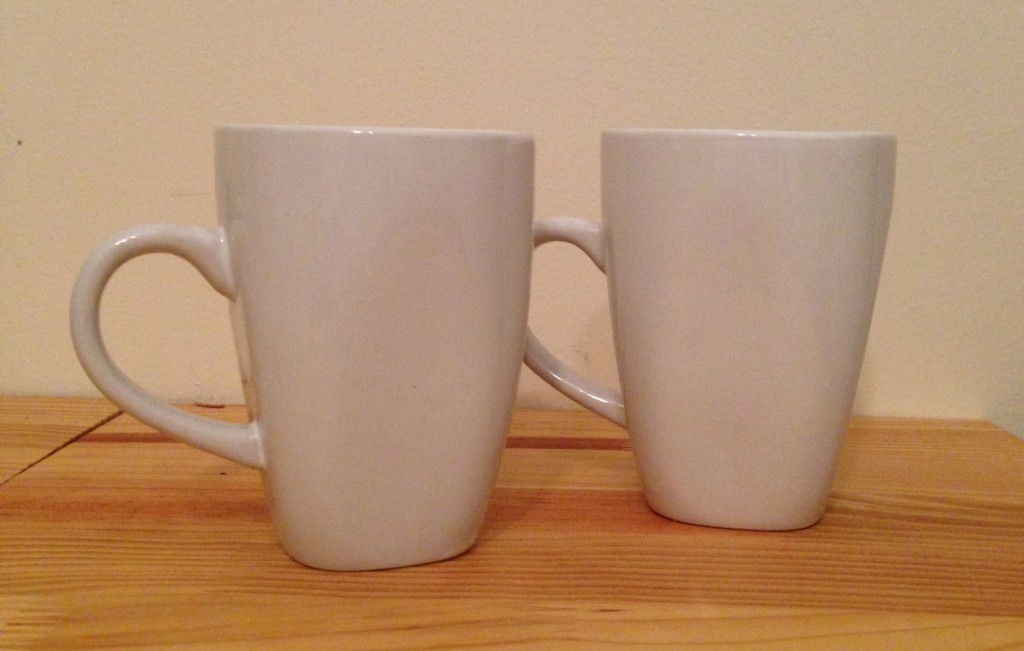 All of the reviews that I've read mentioned that if you put the sharpie mugs through the dishwasher, the marker comes off. To make sure that doesn't happen, use a Pebeo Porcelain marker. It looks like it's written in sharpie, but it won't wash off. You can buy these markers at any craft store or order online at amazon.
Next start to design your mugs. I was really nervous about my handwriting and how everything would come out, so I did a very minimal design. I plan to do this craft again and will definitely try out more creative designs!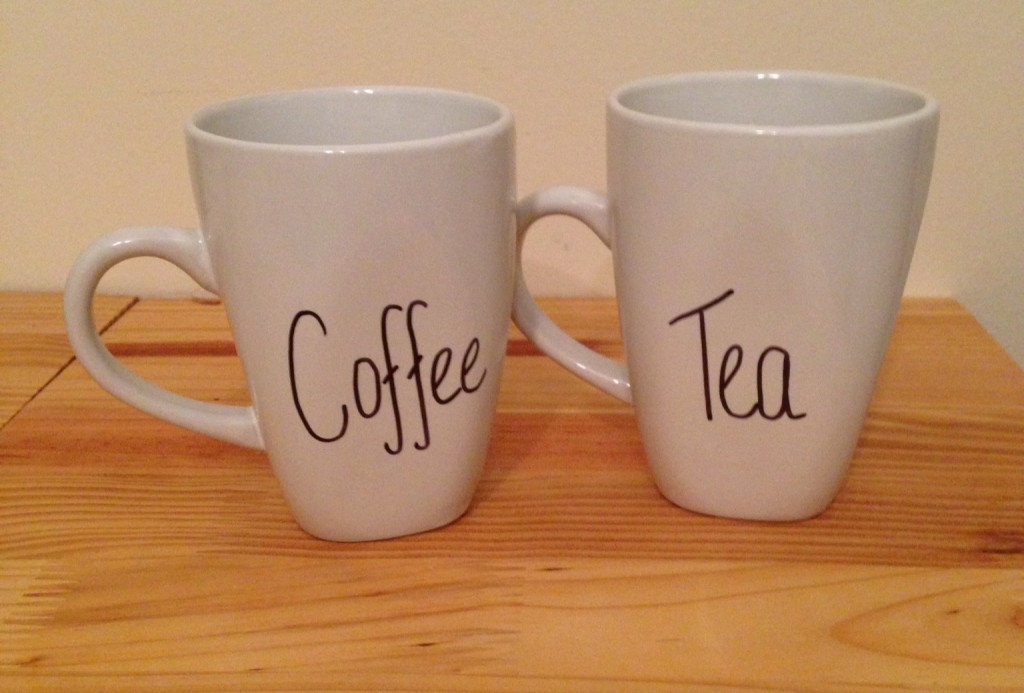 I didn't like how plain it looked at first, so I decided to go over the letters again and try to add some flair to it. I like the end result much better!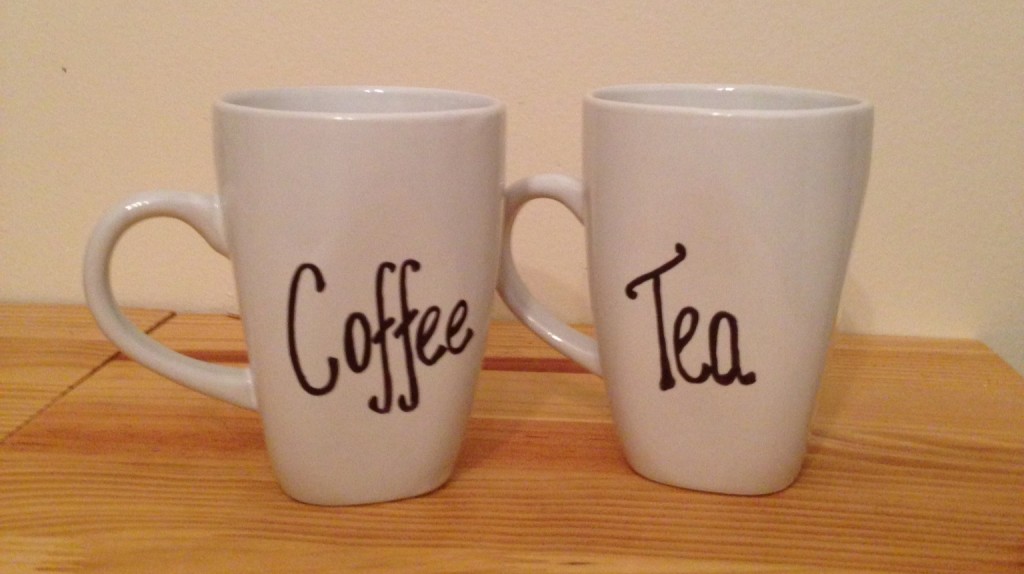 Once your design is finished, bake the mugs for 30 minutes at 350°. Let the mugs cool and then enjoy!