Lean ground turkey is a staple item when I go grocery shopping. There are so many different dinner options that are possible. It's one of my favorite versatile foods.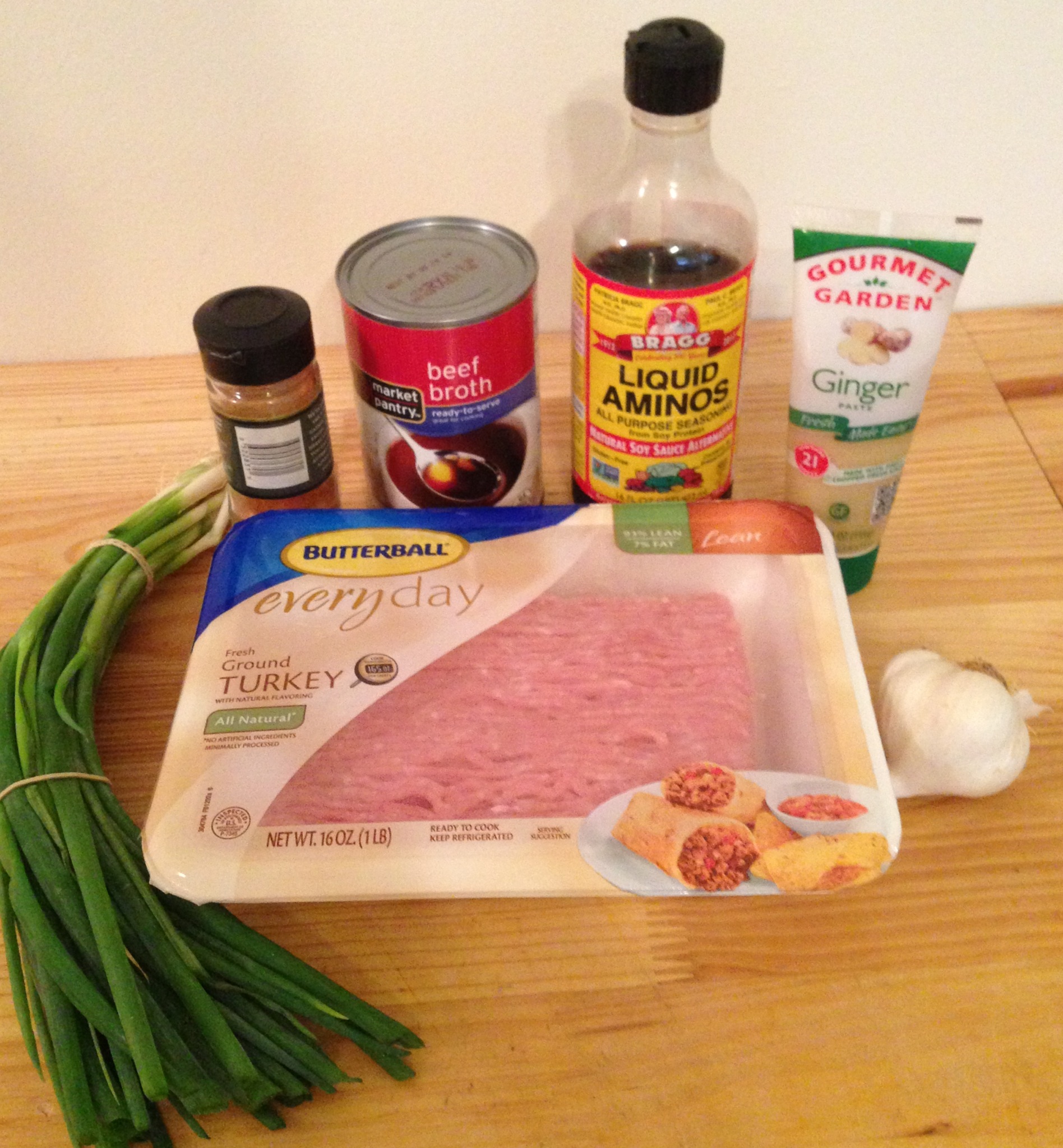 Recently, I've been craving Asian food a lot. I absolutely love the combination of soy sauce (I use liquid aminos – a gluten free soy sauce alternative), garlic, and ginger. So I decided to use some of these favorite ingredients to create a new variety of turkey burgers.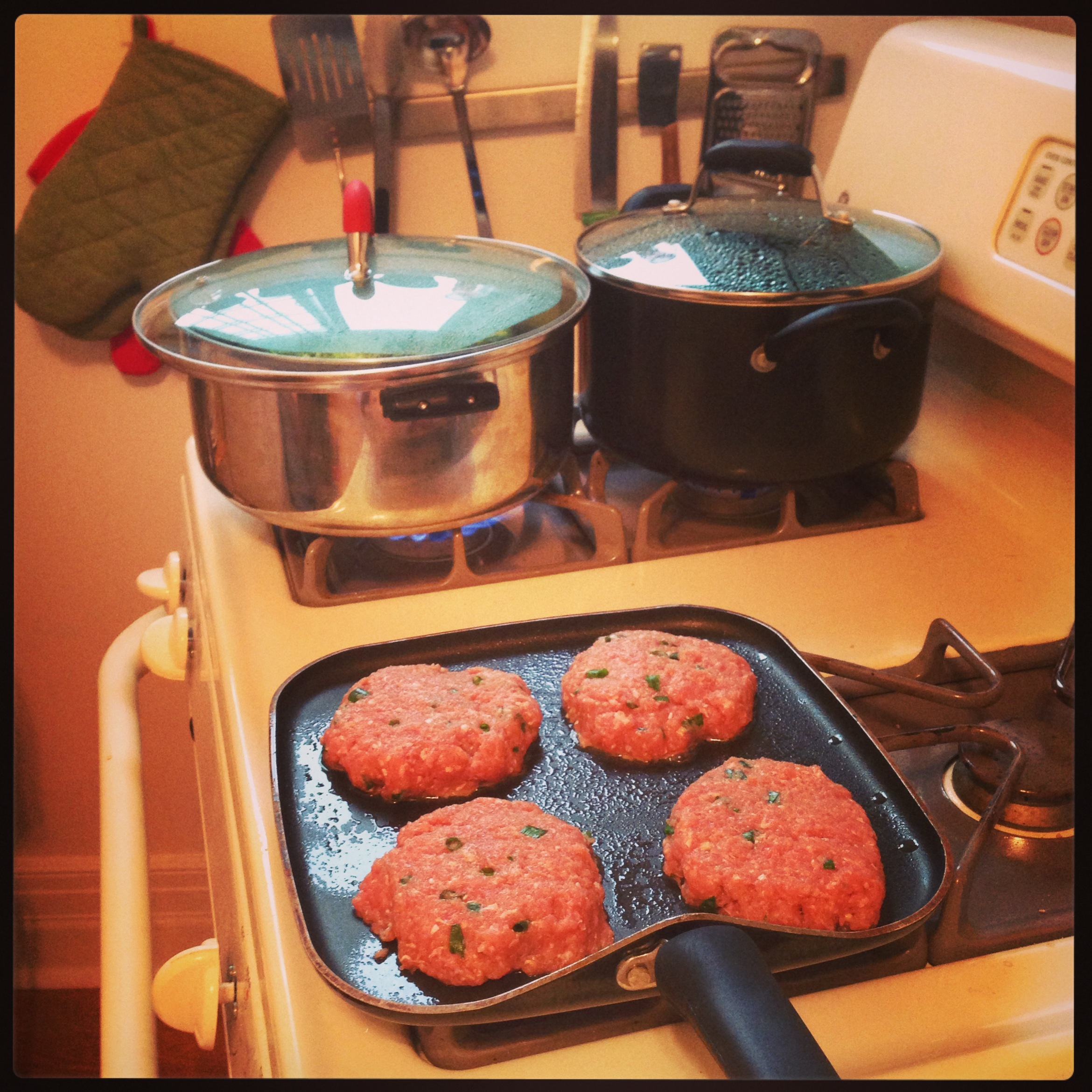 One thing that I do not like about lean ground turkey meat is that it can be quite dry when cooked. My secret ingredient for this recipe is beef broth. When added in, it creates more juicy and flavorful burgers. They came out fantastic! I will definitely be making these bad boys on a regular basis.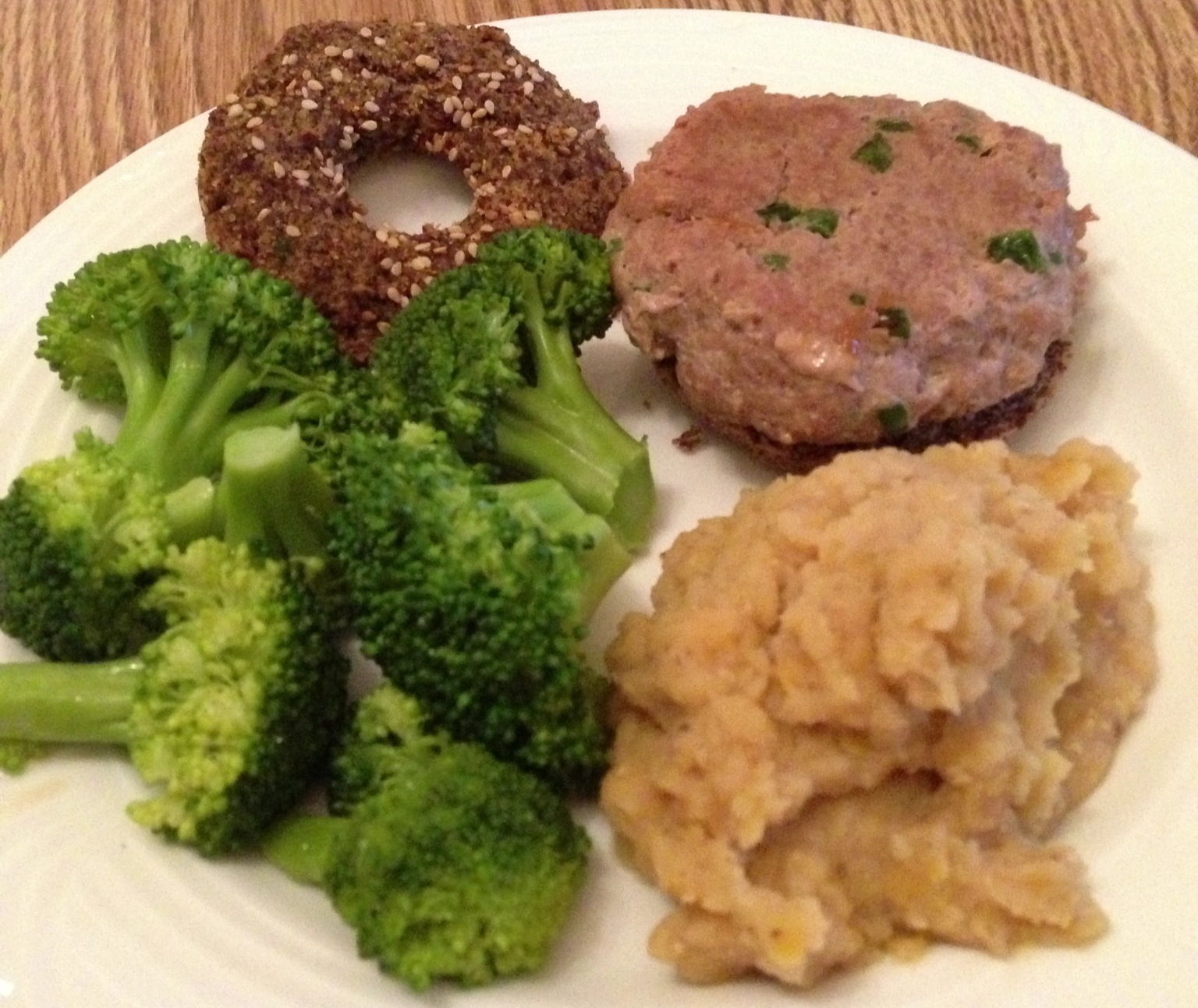 For a complete slow carb dinner, I paired my turkey burger with steamed broccoli topped with ghee, red lentil mashed "potatoes", and used my slow carb bagels as the bun (recipe coming soon!). Enjoy!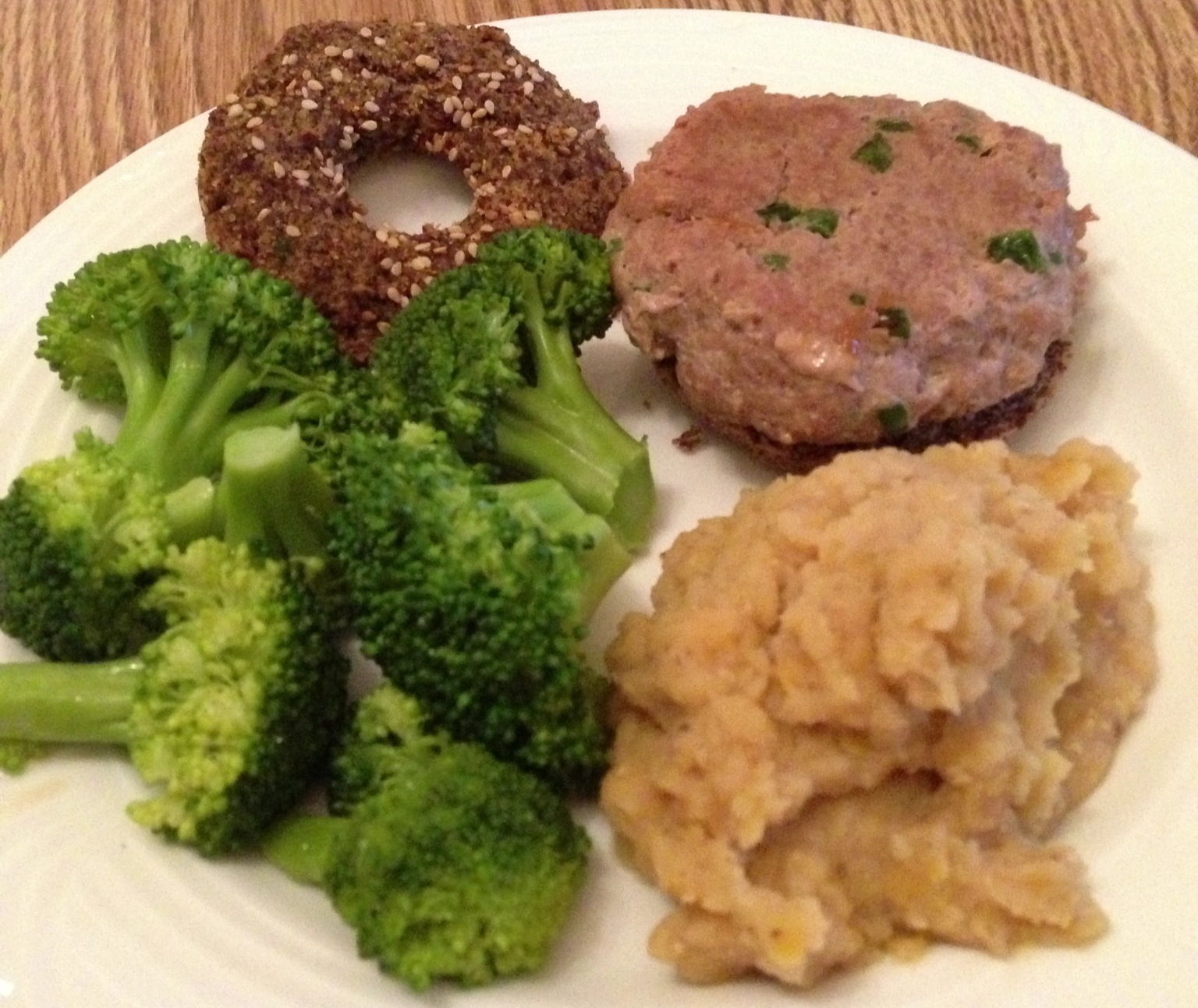 Asian Turkey Burger Recipe
2013-08-14 16:44:44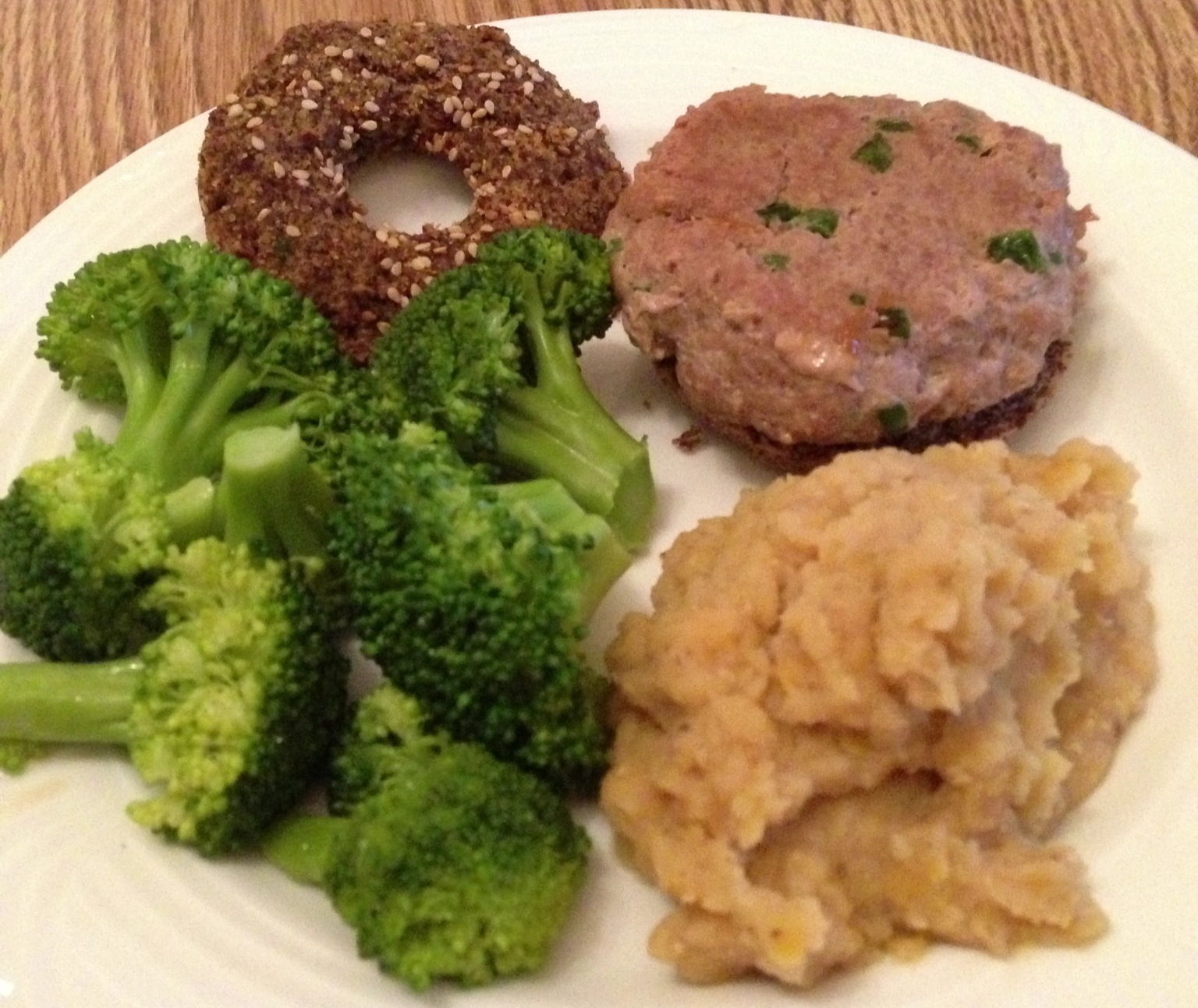 Ingredients
1 lb lean ground turkey
2 tablespoons beef broth
1/8 cup soy sauce or soy sauce alternative
4 green onions, minced (about 1/4 cup)
1 tablespoon fresh minced gingerroot OR ginger paste
1/8 teaspoon cayenne pepper
Instructions
Mix all of the ingredients together in a large bowl. Form into four burger patties. Heat a skillet and spray with nonstick cooking spray. Cook the burgers for about 10-12 minutes (flipping halfway through) or until the center of the burger is no longer pink and the juices run clear.
Eat Teach Laugh Craft https://eatteachlaughcraft.com/