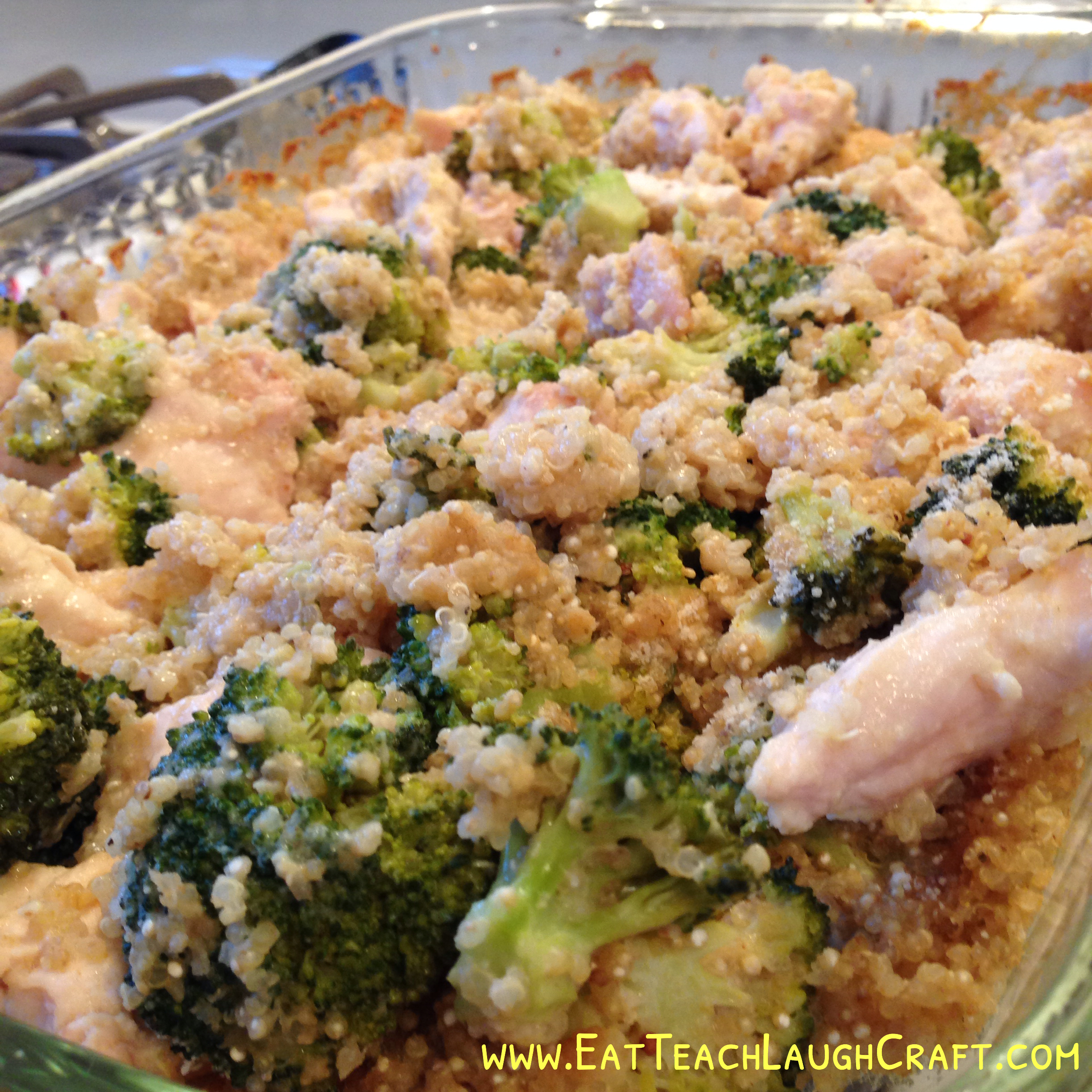 Casseroles are one of my favorite things to make because it means that you have a lot of food for the week and it's all done in one dish! Less clean up, less time cooking individual meals.. it's a win all around!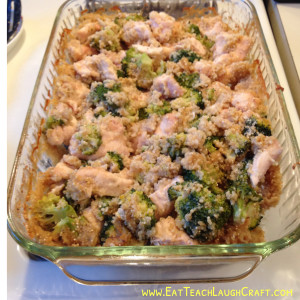 However, the tricky thing about casseroles is that many recipes require lots of "cream of (fill in the blank) soups", pastas, etc. Stuff I'm currently trying to avoid eating.
I came up with a healthier alternative to a traditional chicken and broccoli casserole dish. I used quinoa in this casserole because there are a million reasons why quinoa is beneficial for you. It's considered a complete protein source, very high in fiber, gluten free, and full of nutrients to name a few. (Read more about the benefits of quinoa here and here.)
I made the sauce for the casserole using 100% organic whole wheat flour, organic chicken broth, almond milk, and Flavor God's garlic lovers seasoning. It tasted excellent!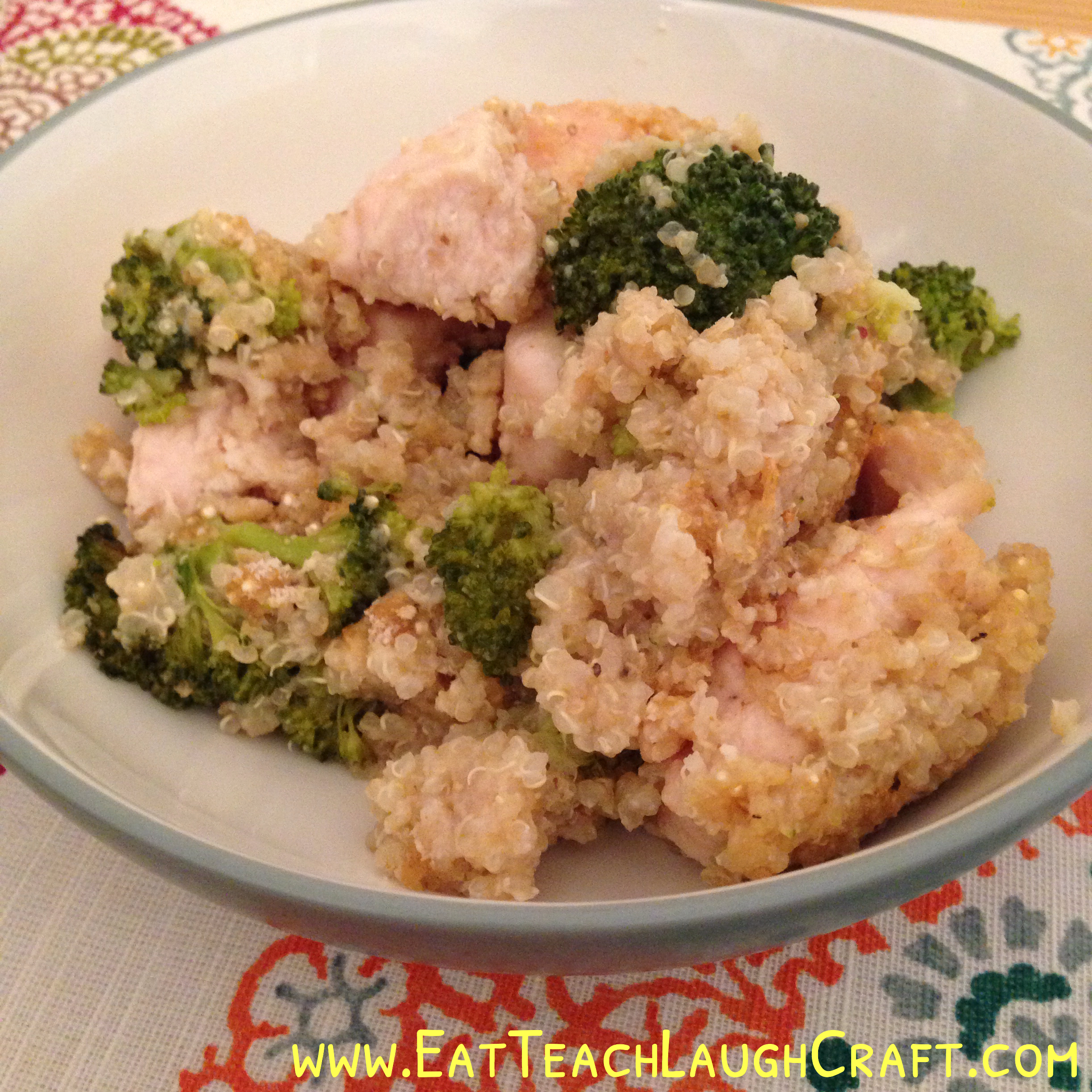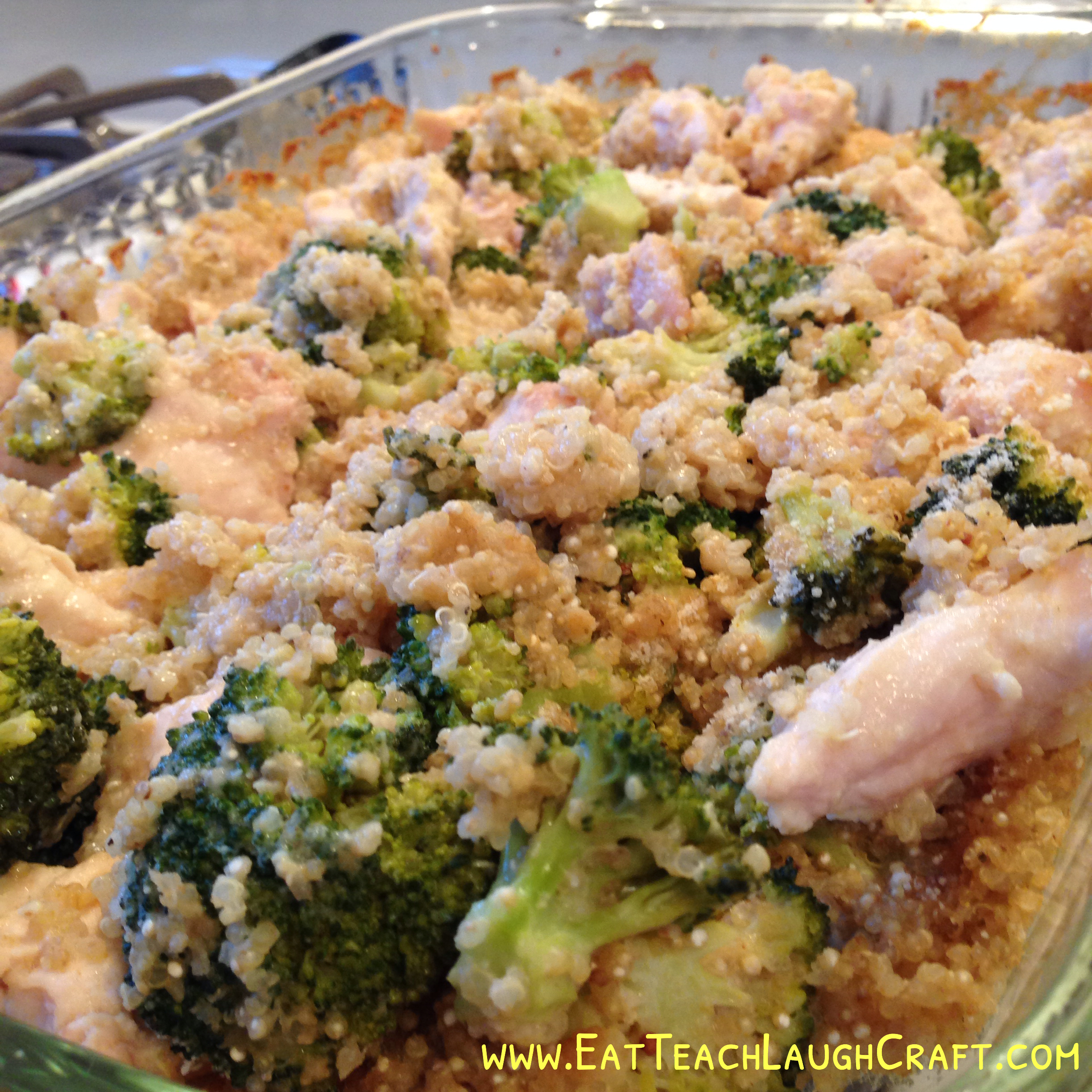 Chicken, Broccoli, and Quinoa Casserole Recipe
2014-11-02 18:11:30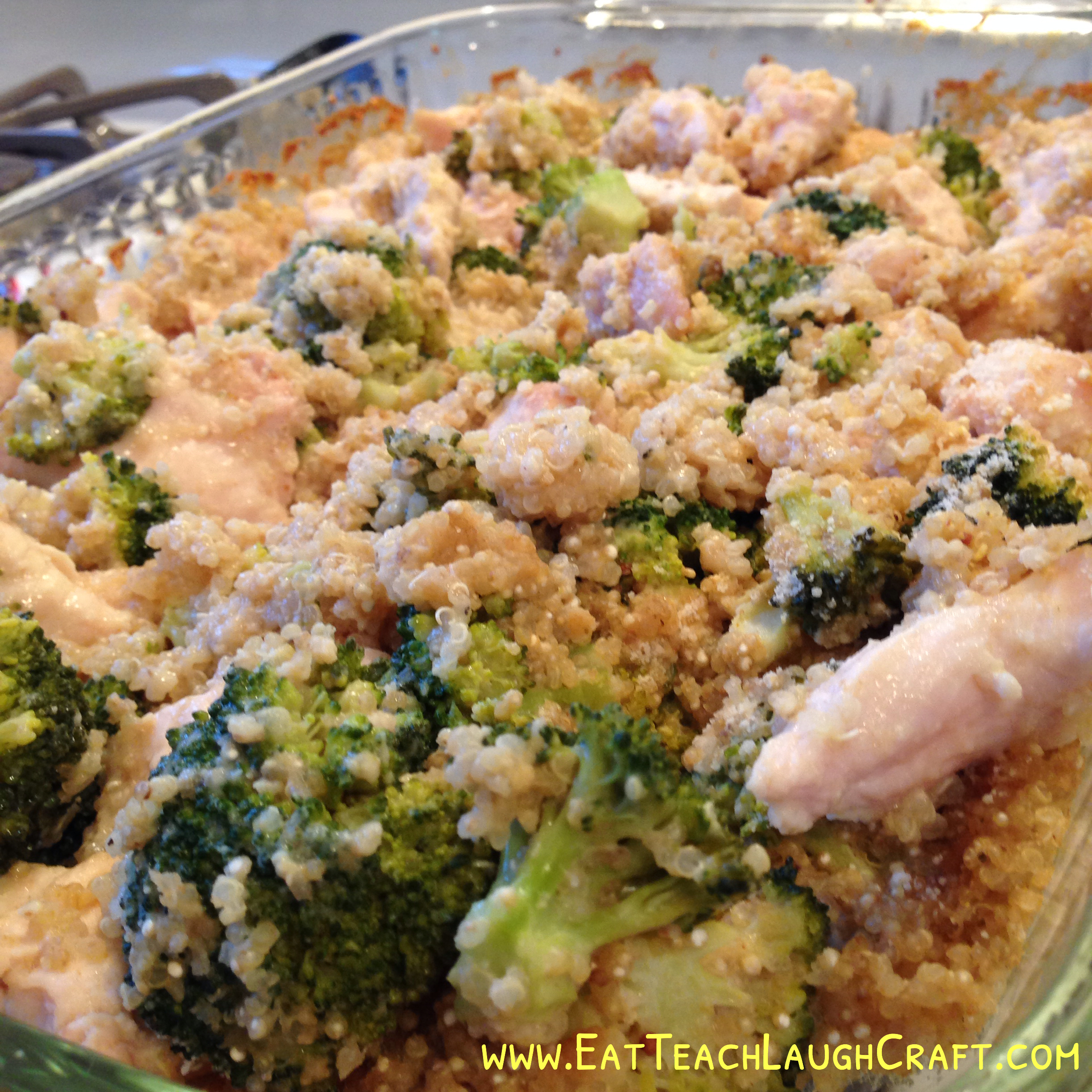 Serves 6
Ingredients
2 cups chicken broth
1 cup milk, divided (I used almond)
1 cup water
2 teaspoon seasoning of choice (any basic blend will do)
½ cup whole wheat flour
1 cup uncooked quinoa
1 pound boneless skinless chicken breasts
2 fresh broccoli crowns, chopped
¼ cup grated parmesan cheese
Instructions
Preheat the oven to 400 degrees F.
Mix the chicken broth and 1/2 cup of milk together in a sauce pan. Bring to a boil.
In a separate bowl, mix together the flour, seasonings, and the other 1/2 cup of milk. Once the sauce pan is boiling, add in the flour mixture and whisk until smooth.
Once the sauce is mixed, pour it into a large mixing bowl and add in the water and quinoa. Mix thoroughly.
Spray a 9x13in casserole dish with nonstick cooking spray. Pour in sauce and quinoa mixture.
Cut chicken into bite-sized pieces. Add to casserole dish. Add in bite-sized broccoli florets as well.
Bake uncovered for about 30 minutes. Take out and stir. Sprinkle with parmesan cheese and place back in the oven and cook for another 5-10 minutes until the casserole is a creamy consistency.
Eat Teach Laugh Craft https://eatteachlaughcraft.com/