Taco salads are a go-to meal in my house. They're one of the best homemade options to make if you're a slow carb-er for many reasons. A) They're extremely filling B) You can load them up with tons of delicious and nutritious veggies C) Big batches provide excellent leftovers D) Everyone loves tacos… I can keep going and going, but I'll spare you.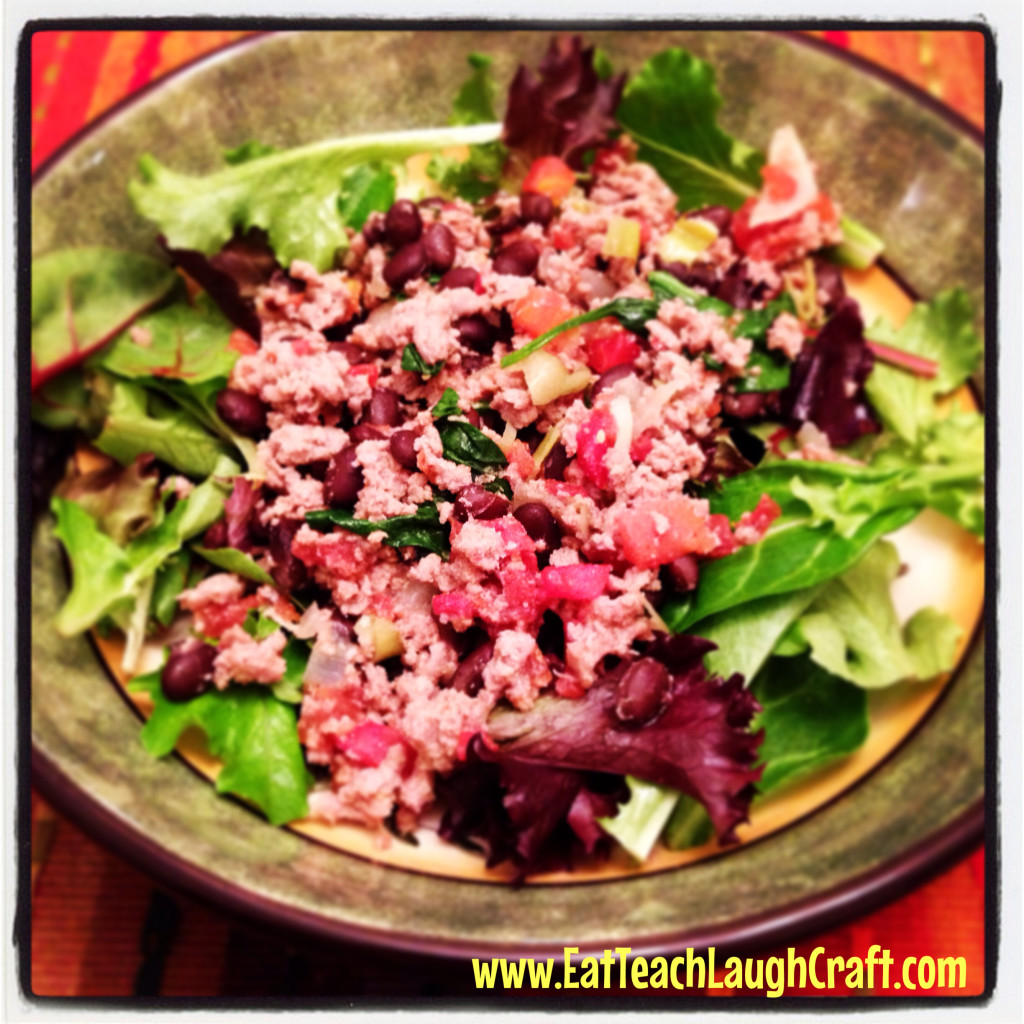 Before I started eating clean, I honestly didn't realize that you could make tacos without buying the pre-made store bought taco seasoning packet. Seriously. I was very naive.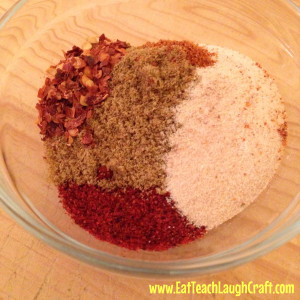 I remember the first time I went to make a taco salad after starting the slow carb diet. I picked up the packet of taco seasoning and read the ingredient list. I was shocked. It was filled with corn flour, sugar, carmel coloring, "natural flavoring" (whatever that means), modified cornstarch, etc. It didn't mention any of the spices I assumed one would use to make tacos! Therefore, I set the package aside and decided to do some experimenting on my own.
My first batch of homemade tacos came out surprisingly well. I was very impressed. Honestly, I just began pouring a bunch of spices such as chili powder, cumin, garlic, onion powder, paprika, sea salt, cayenne pepper, etc. into the pan with my ground turkey, stirred it all up, added some water, and continued to let the meat simmer for a little while. The flavors tasted just as good, if not better, than the packaged junk I had been using for years.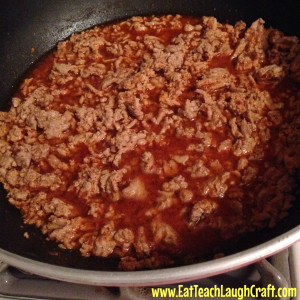 Recently, after many requests for homemade taco seasoning, I decided to actually measure out the ingredients in order to share my recipe with you guys. Remember, that when it comes to spices and new cooks, it's best to try out the exact recipe first and then modify the recipe after that to fit your personal taste and preference.
My favorite way to eat taco salads is by combining iceberg lettuce (which has very little nutritional value) with a darker leafy green such as spinach for my base. I love the crisp and refreshing crunch that the iceberg provides, however I mix it with a green, such as spinach, in order to obtain more nutrients.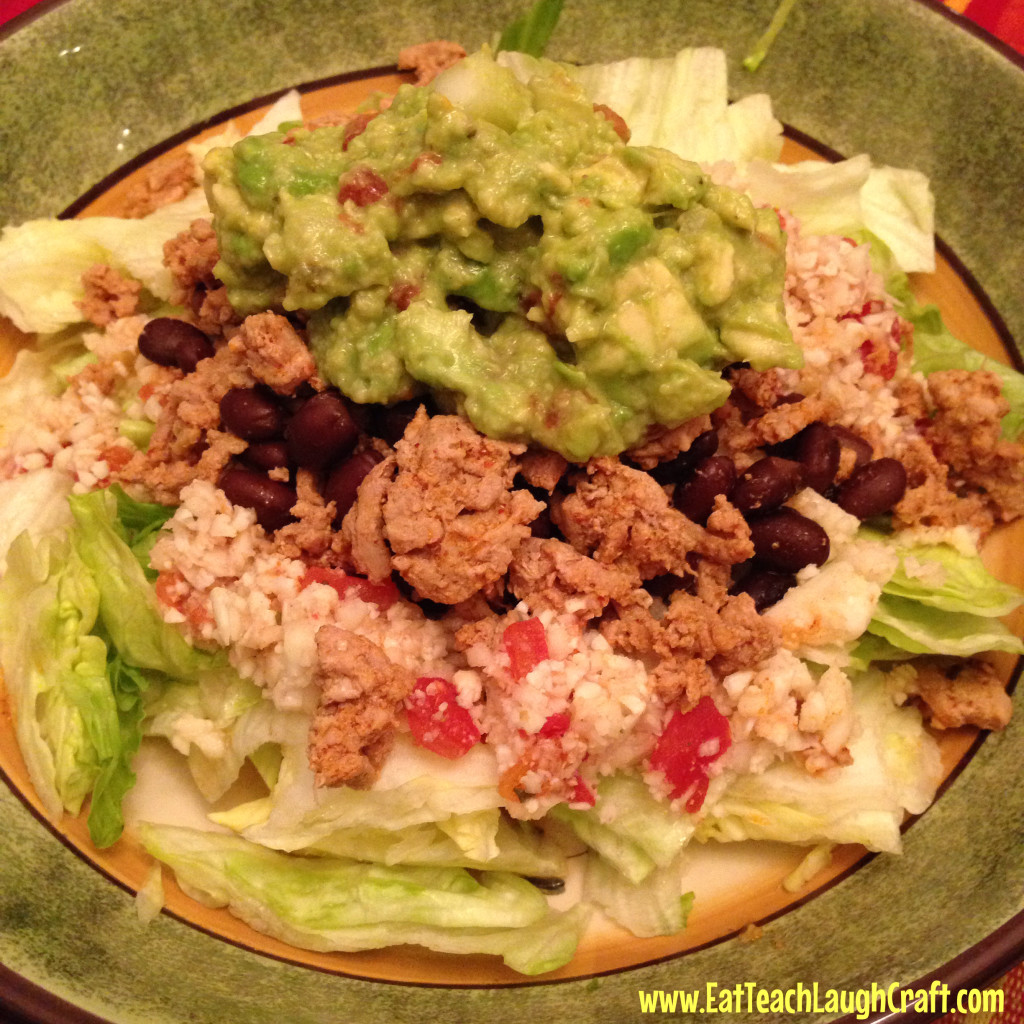 I also typically add cauliflower rice to the salad. It's a great filler that provides a strong nutrional value without all of the carbs from regular rice! If you're not a huge fan of cauliflower, eating it as a rice substitute in a taco salad is a perfect option because it takes on the flavor of the tacos!
In addition, you can load up your salad with black beans, peppers, avocado, salsa, onions, etc. The list goes on! As I mentioned earlier, this is definitely one of the best slow carb meal options you can make. It's a recipe that frequents our kitchen often.
Another nice perk is that making your own taco seasoning saves you $$$ in the long run! Especially if you already have the spices on hand. Enjoy!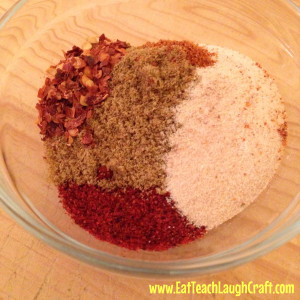 Clean & Healthy Homade Taco Seasoning Recipe
2014-03-26 21:01:00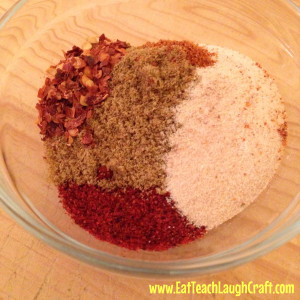 TACO SEASONING
1 tablespoon chili powder
1 tablespoon cumin
1/2 tablespoon garlic powder
1 teaspoon paprika
1/8 teaspoon cayenne pepper (or to taste)
red pepper flakes, to taste
sea salt, to taste (I prefer my food salty so I use a lot of salt - average person would use about 1/4 teaspoon)
TACO MEAT
1 lb ground turkey (other ground meat works as well)
1 cup water
Instructions
Mix together the taco seasoning ingredients in a small bowl.
Brown the ground turkey in a pan. Once browned, pour taco seasoning mix over the meat and stir until evenly distributed. Add water to the pan and continue to stir. Reduce heat and let meat simmer in the seasoning for about 15-20 minutes.
Remove from heat and serve over salad.
Notes
*While the meat is simmering in the taco sauce, begin to chop up veggies for the salad.
Eat Teach Laugh Craft https://eatteachlaughcraft.com/
Related articles across the web