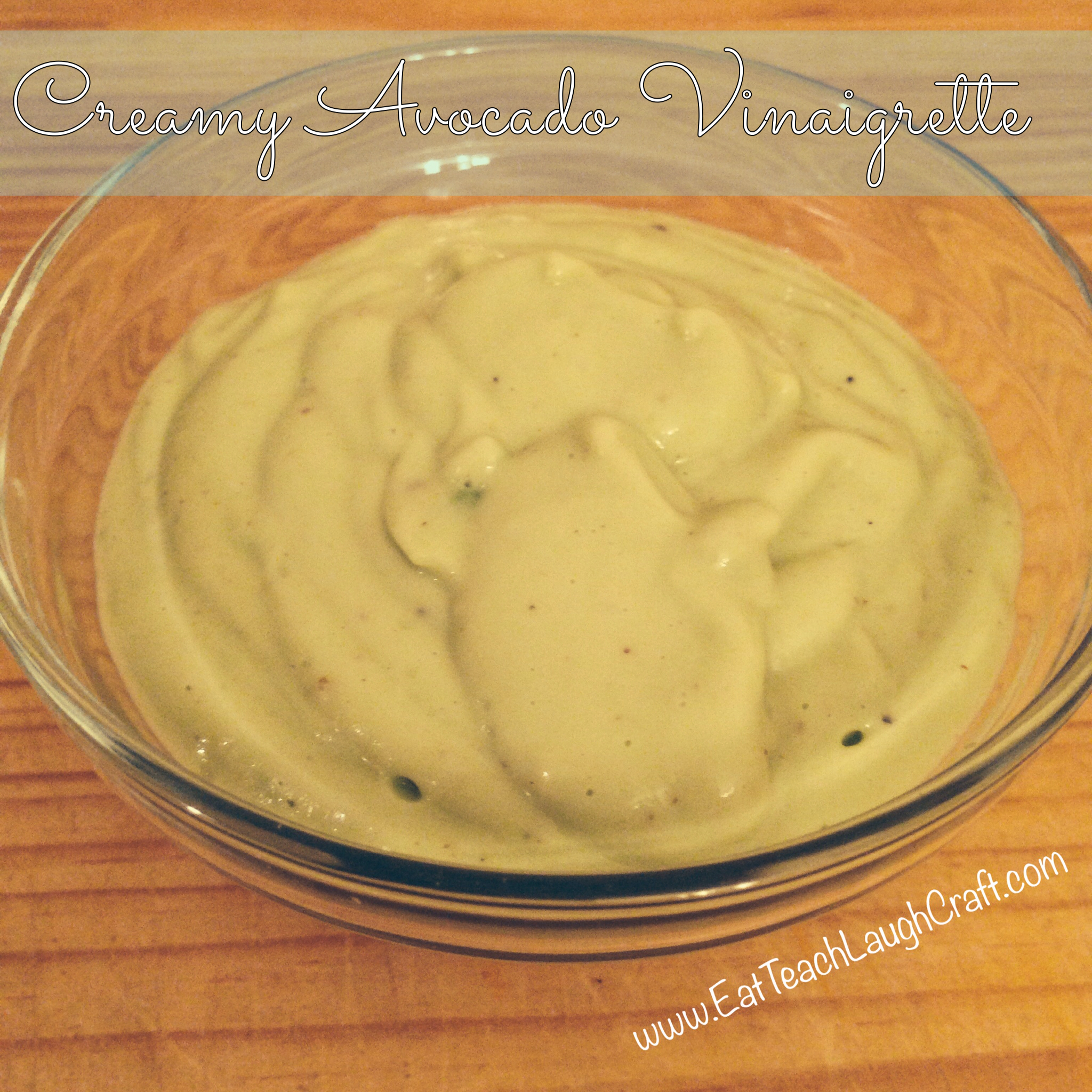 When trying to eat healthy and lose weight, creamy salad dressings are often ruled out. The main reason being that they are typically loaded with bad and unhealthy ingredients such as sugar, artificial flavorings, MSG, and hydrogenated oils (dangerous trans fats) to name a few.
The best way to avoid these negative additives but still have the yummy foods that you love and crave? Make your own! Making your own food may seem scary at times, but once you get the hang of it, you'll soon realize that it's not that difficult and your meals are much cleaner and healthier. I make my own taco seasoning, salad dressings, cookies, etc. Sometimes I even make my own mayo too. Homemade = more nutritous (usually). If time is an issue, designate one day per week as a food prep day. Portion out and prep your food for the week. You can even make large batches of soups and chilis and freeze them for later on. Planning ahead is key!!
Now back to the salad dressing… This dressing only takes a few minutes to make and can last for about a week refrigerated in an airtight container. I've used it as a dressing for salads before and even to top off my chicken and fish dishes as well. It's packed with healthy monounsaturated fats that provide a plethora of health benefits. Enjoy!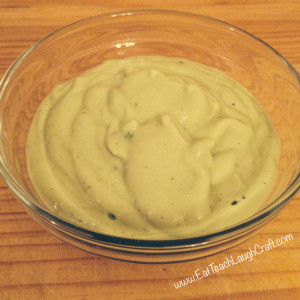 Creamy Avocado Vinaigrette Recipe
2014-02-18 13:09:55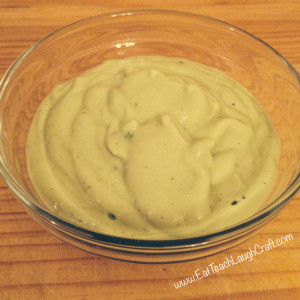 Ingredients
1 ripe avocado
1/4 cup extra virgin olive oil
1/4 cup white wine vinegar
1/4 cup water
1/2 tbsp mustard
sea salt and pepper to taste
Instructions
Mix together all of the ingredients in a food processor or blender. Blend on high until smooth (about 2 minutes). Store in an airtight container for up to a week.
Notes
*If you find your vinaigrette to taste too acidic, try adding more water or olive oil in small quanitities to reduce the acidity.
Eat Teach Laugh Craft https://eatteachlaughcraft.com/