So I've been MIA for the last few months. Between finishing my graduate classes, teaching my darling 5th graders, and planning my wedding, my blog has not seen a new post in a while! Because I have constantly been on-the-go lately, the time I have for food prep and cooking has been dramatically reduced. As a result, I've been eating out a lot more than usual. Therefore, I figured it would only be appropriate for my first post back to share some of my favorite go-to meals when I am eating out a restaurant. If you have any recommendations for me to add to my list, please share your thoughts in the comments below! :)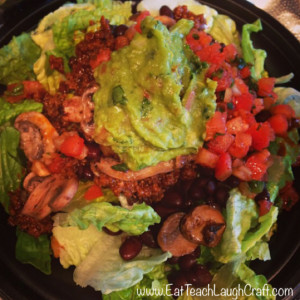 Dining out can be challenging when you're living the slow carb lifestyle. However, it doesn't mean you can't do it! You just have to be smart about it. As Tim mentions in his book, Mexican is one of the easiest cuisines to stay slow carb. Customize a taco salad to comply with the slow carb regulations. However, sometimes we can get sick of going to the same Mexican place all the time and it's nice to go somewhere else for a change!
My first piece of advice is to check out the menu of the restaurant you plan to go to ahead of time. The famous quote by Ben Franklin applies perfectly here… "By failing to prepare, you are preparing to fail." Whenever I go out to eat and haven't checked out the menu before, I typically get flustered and end up ordering something that I shouldn't have. However, taking the time to look over the menu and carefully decide what you will eat will save you lots of stress later on when it's your turn to give your order to the waiter.
Here are some of my favorite slow carb dining out options:
Cobb Salads: Hold the cheese and replace the dressing with oil and vinegar on the side. Cobb salads are usually loaded with protein from turkey or ham, eggs, and bacon. The avocado adds healthy fats to keep you full longer as well.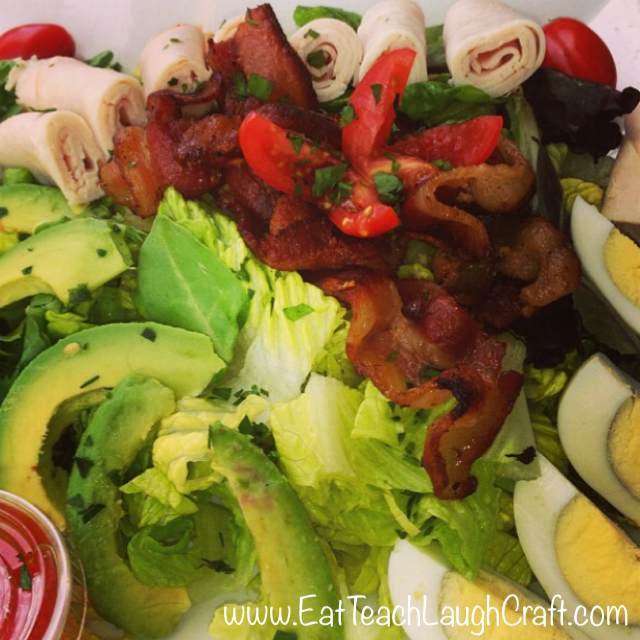 Steak: Steak entrées are not typically smothered in cream sauce or cheese so it's a pretty good option. It's usually served with some type of potato that I would ask the waiter to swap for a side salad or steamed veggies.
Fish: Contains healthy omega 3s. The lighter the fish, the lower fat content. Although the fat in fish is considered healthy fats. Once again, swap the rice or other starchy side for some veggies or a side salad. Sometimes fish will be served in a sauce. Ask the waiter for the ingredients before hand, or ask for the sauce to be served on the side and dip the fish in sparingly.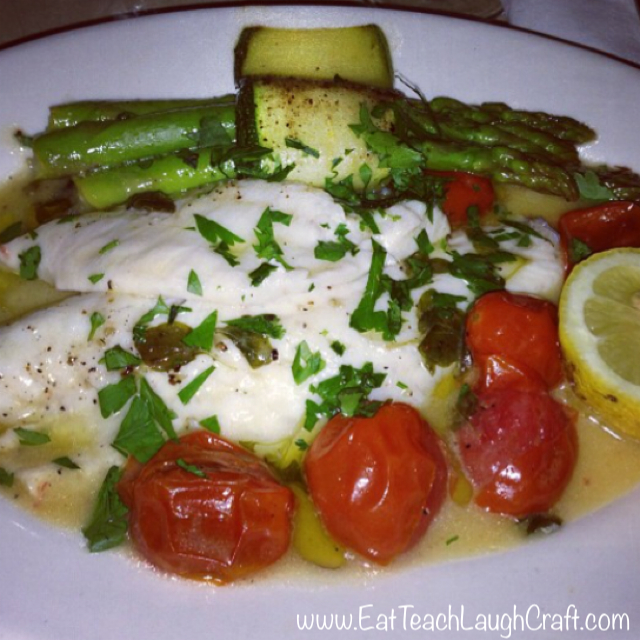 Chicken Wings: While chicken wings are typically deep fried, they are a better option at a sports bar than most because it's lots of protein without the carbs. Make sure you check with the waiter to ensure the wings are not breaded. Bonus – wings are often served with celery and carrots to snack on as well. Some restaurants will even bake or grill the wings as an option if you ask them! That way you can avoid the deep frying oils.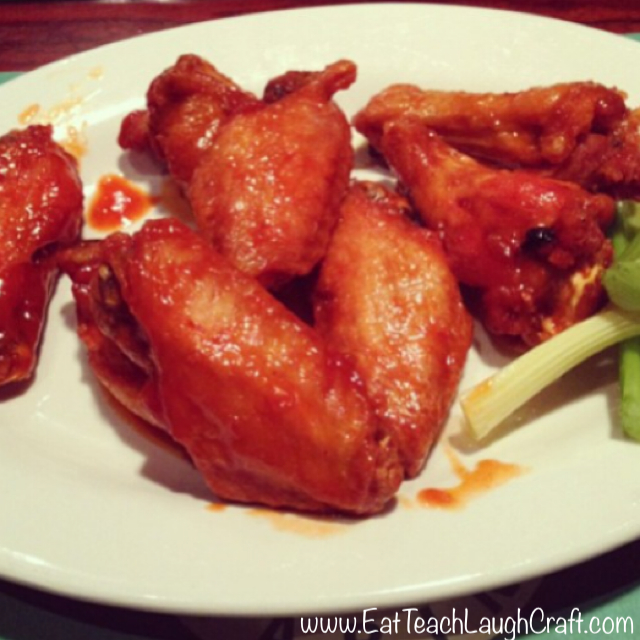 Burgers: More and more places are starting to offer lettuce wraps for burgers. This is a great way to have a burger the slow carb way. It's always worth asking when you head to a new restaurant. If that's not an option, you can always ask them to hold the bun and add some toppings to your burger that will add flavor and/or protein such as bacon, avocado, a fried egg, etc. Don't forget to also load up on veggies for toppings such as tomatoes, onions, and lettuce.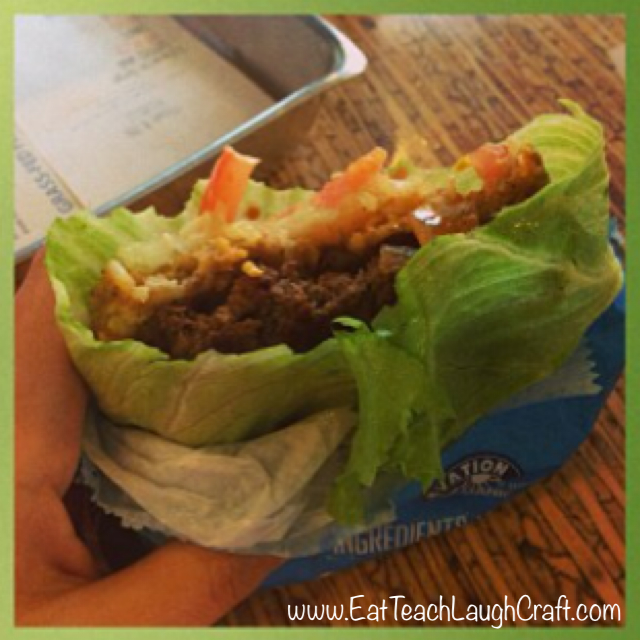 Riceless Sushi: I love sushi so much and crave it often. A great way to still have sushi and maintain your slow carb lifestyle is by ordering sashimi (raw pieces of fish). However, if you're like me and desire a sushi roll, opt for the Naruto Roll. It might not be on every restaurant's menu, but I've found that if I ask the waiter for it, they will make it for me. I've even ordered this at the supermarket sushi bars in whole foods and A&P. This roll is amazing! They make the roll using cucumber slices instead of rice. The cucumber makes eating the roll taste so refreshing. You can usually customize the inside ingredients of the Naruto roll as well. I've had it made as a california roll as well as tuna and avocado roll before. If you're a sushi lover, this is a must have!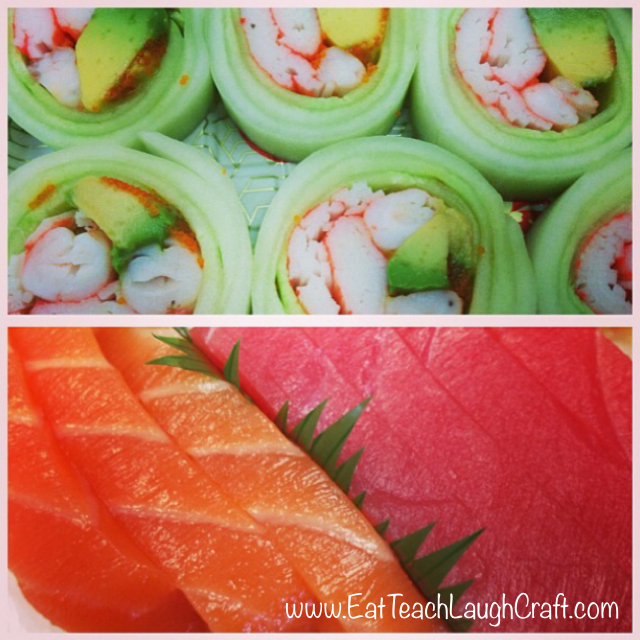 Ask for a wrap/sandwich to become a platter or salad instead: Many of the local delis in my town do this all the time. On the menu, there are tons of great wraps and sandwiches listed. If you ask them to make it a platter or a salad instead, they usually say yes. Sometimes they'll even top it off with a few more veggies of your choice. Therefore, you still get all of the great stuff that was inside, and don't feel temptation to eat the bread. If your deli won't do this, then order the sandwich that you want, grab a fork and a plate, dig in, and ditch the bread yourself. My favorite go-to sandwich to salad conversion is a gyro, hold the cheese. They're delicious!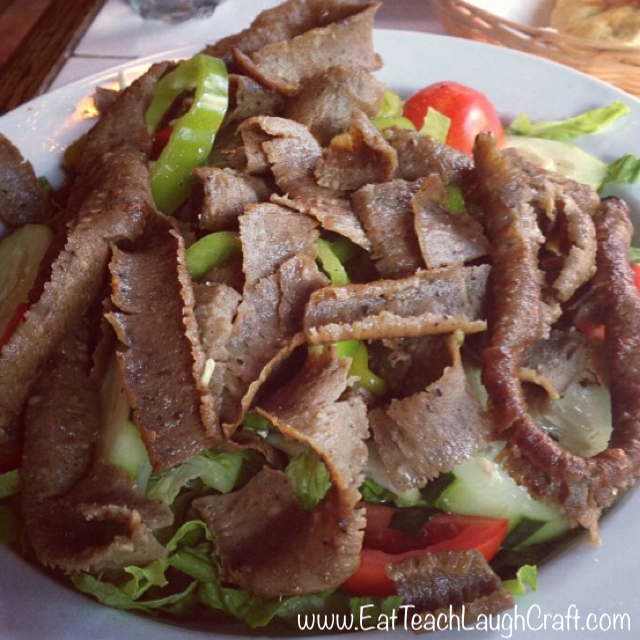 Communication is key:
I used to feel so awkward and embarrassed to ask the waiters and waitresses to customize my order but I'm starting to finally get over that. After you do it the first few times, it gets a lot easier! I promise. Especially if you keep going back to the same restaurants. They get to konw you and know your orders. What helped me get passed my fear is the fact that I thought about how many people have food allergies and can't actually eat certain ingredients. They MUST ask these requests on a daily basis. Therefore, waiters and waitresses expect to get these questions from time to time. After all, it's their job. Just remember, be friendly and tip well! :)
**For more tips while dining out on the slow carb diet check out http://yourslowcarbplan.com/shop/slow-carb-diet/your-slow-carb-plan/ put together by my fiance and me. Enjoy!