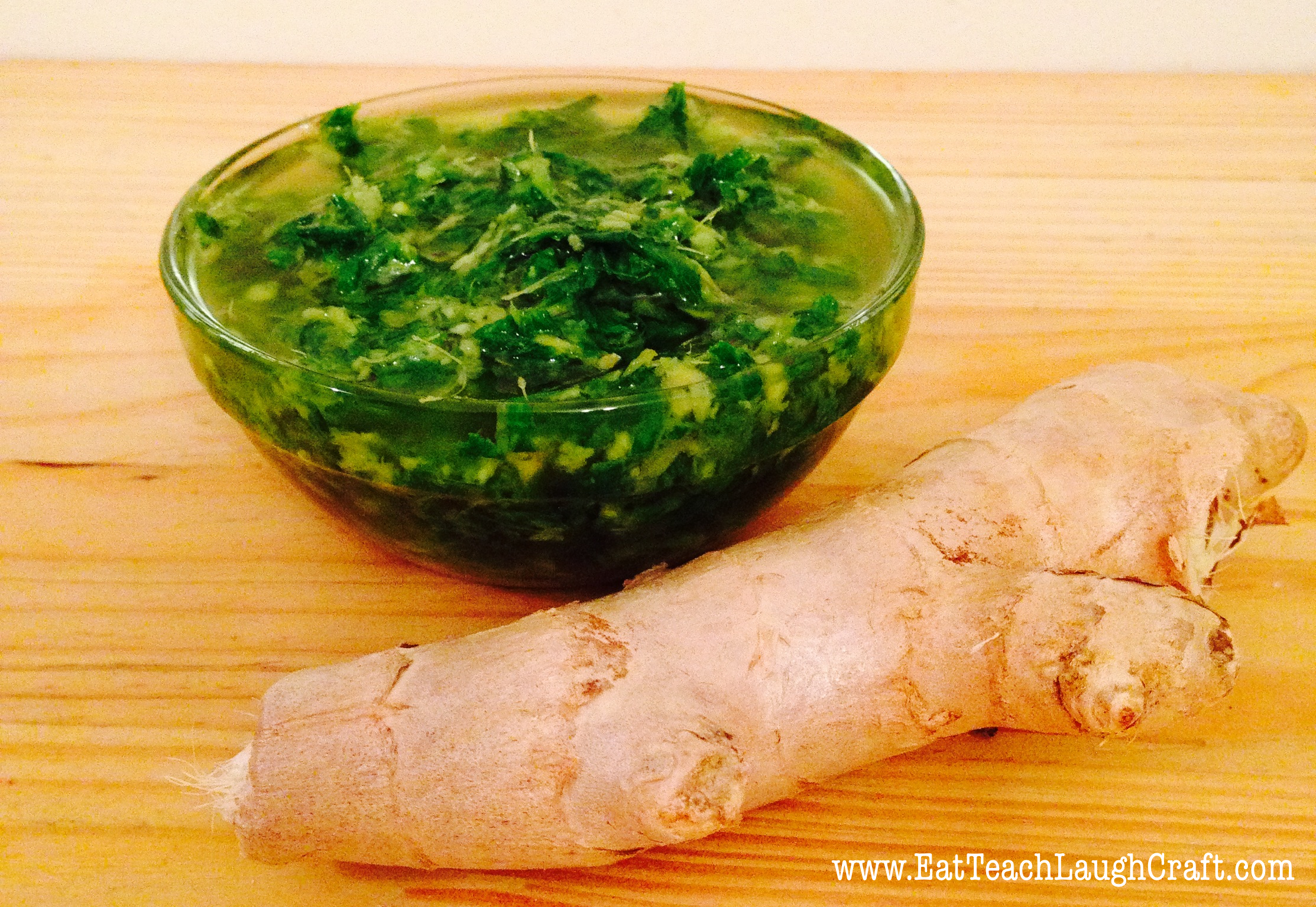 Asian cuisines are one of my favorite types of cuisine. I've often ordered meals with ginger scallion sauces and decided that I would try to make my own copycat recipe. This recipe only requires 5 ingredients and takes less than 10 minutes from start to finish. Plus, you can use this delicious sauce on just about anything, seriously! I LOVE this sauce on fish, chicken, even eggs. A little bit goes a long, scrumptious way. :)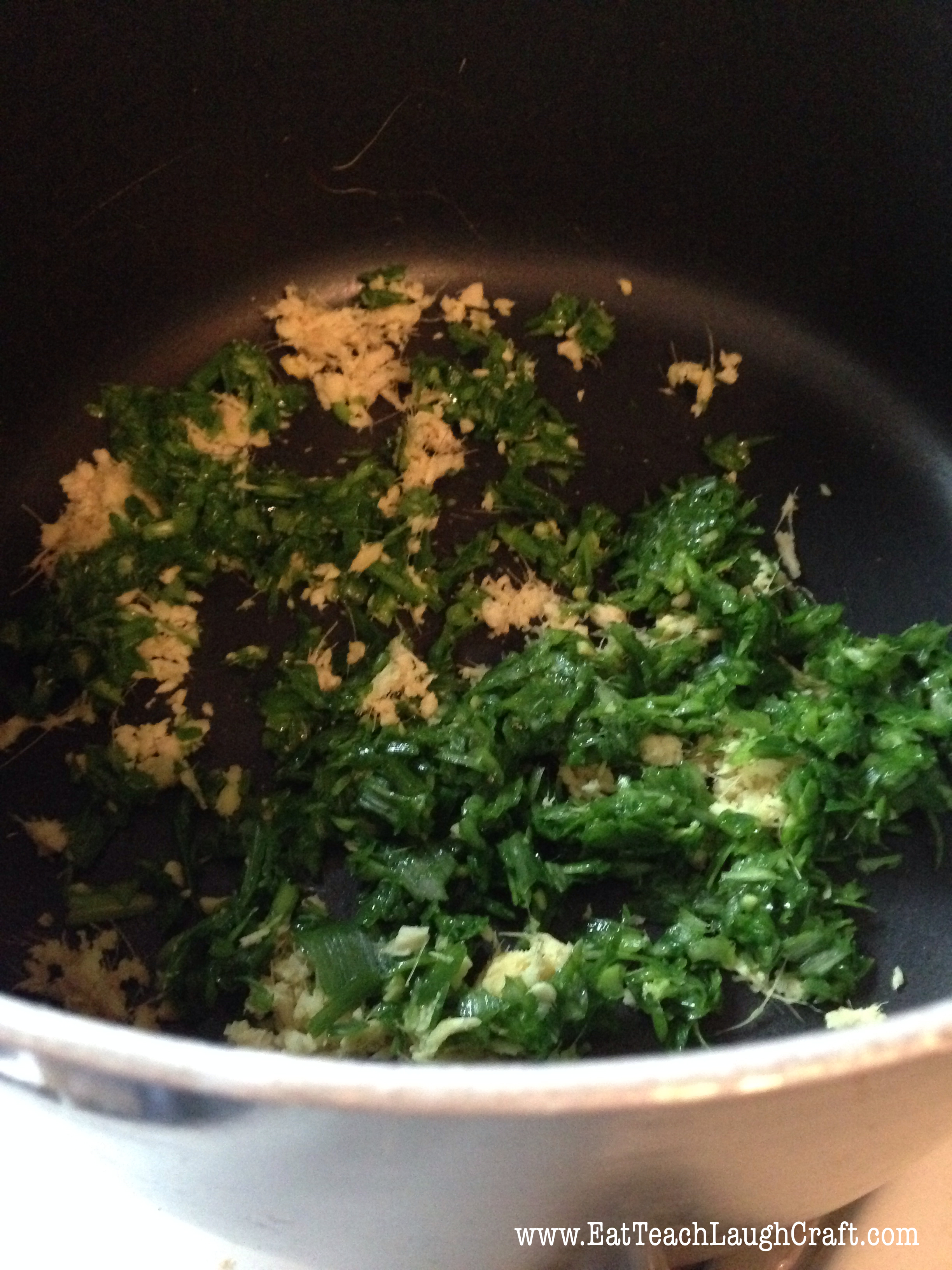 First, use a food processor to chop up the ginger and scallions (separately) and then place them in a large pot or heatproof bowl. (You're going to be pouring hot oil on them so the bigger the bowl, the better so that it doesn't splatter and burn you!)
Meanwhile, heat the oil until it begins to smoke and bubble slightly. Once it's hot, remove from heat and pour on top of the ginger and scallions. The hot oil will hiss and splatter a little bit when you pour it, so be careful! It will also cook the ginger and scallions and smell amazing. At this point, I like to add in a little bit of soy sauce (coconut aminios, liquid aminios, or tamari for all the gluten free/paleo/slow carb cookers out there).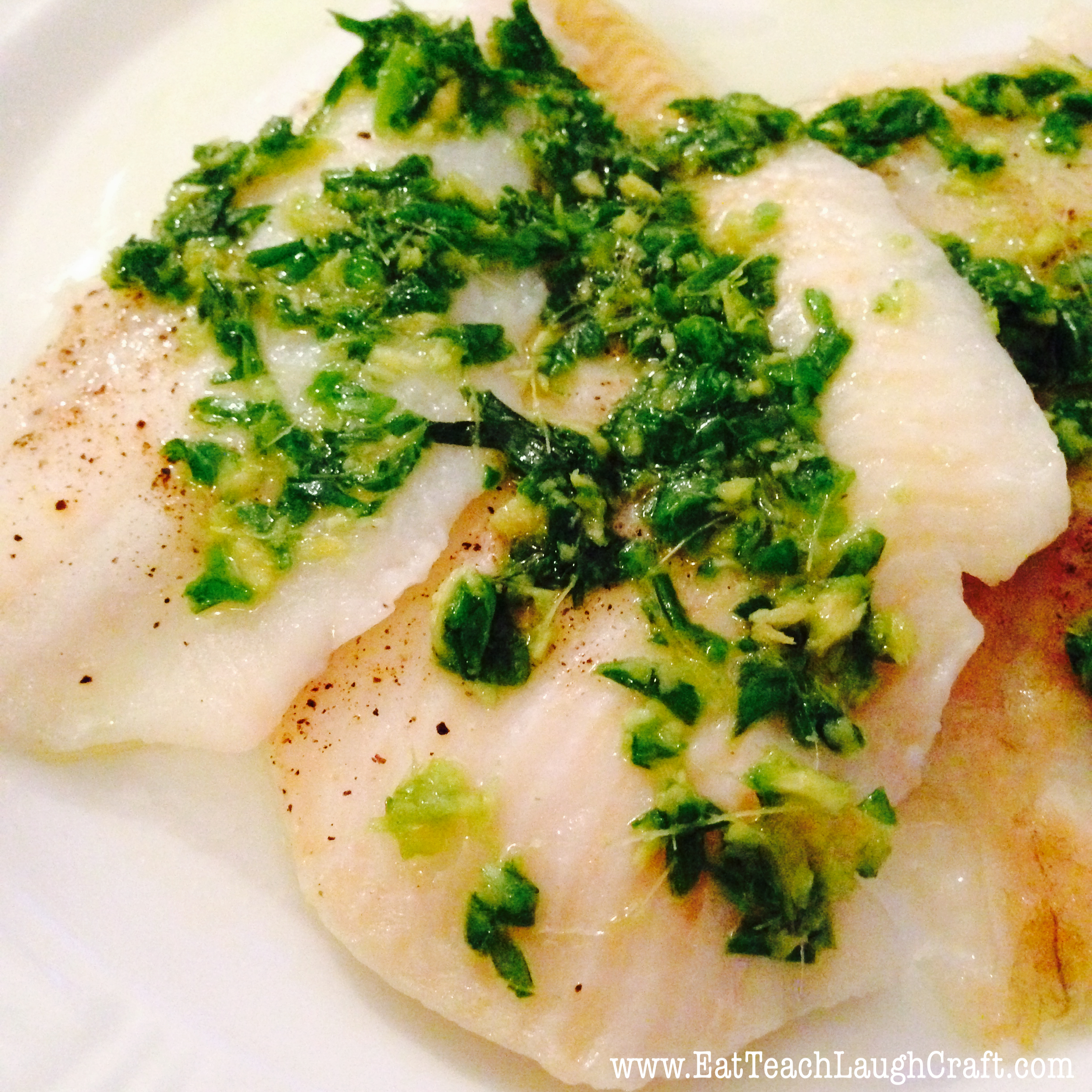 Let the hot oil cool down before serving. I personally think the sauce tastes best at room temperature. The first meal I made with the sauce was flounder. I just baked the flounder, seasoned with some salt and pepper, and when it came out of the over, dressed it with the ginger scallion sauce. It was sooooo good! I will definitely be making that combo again!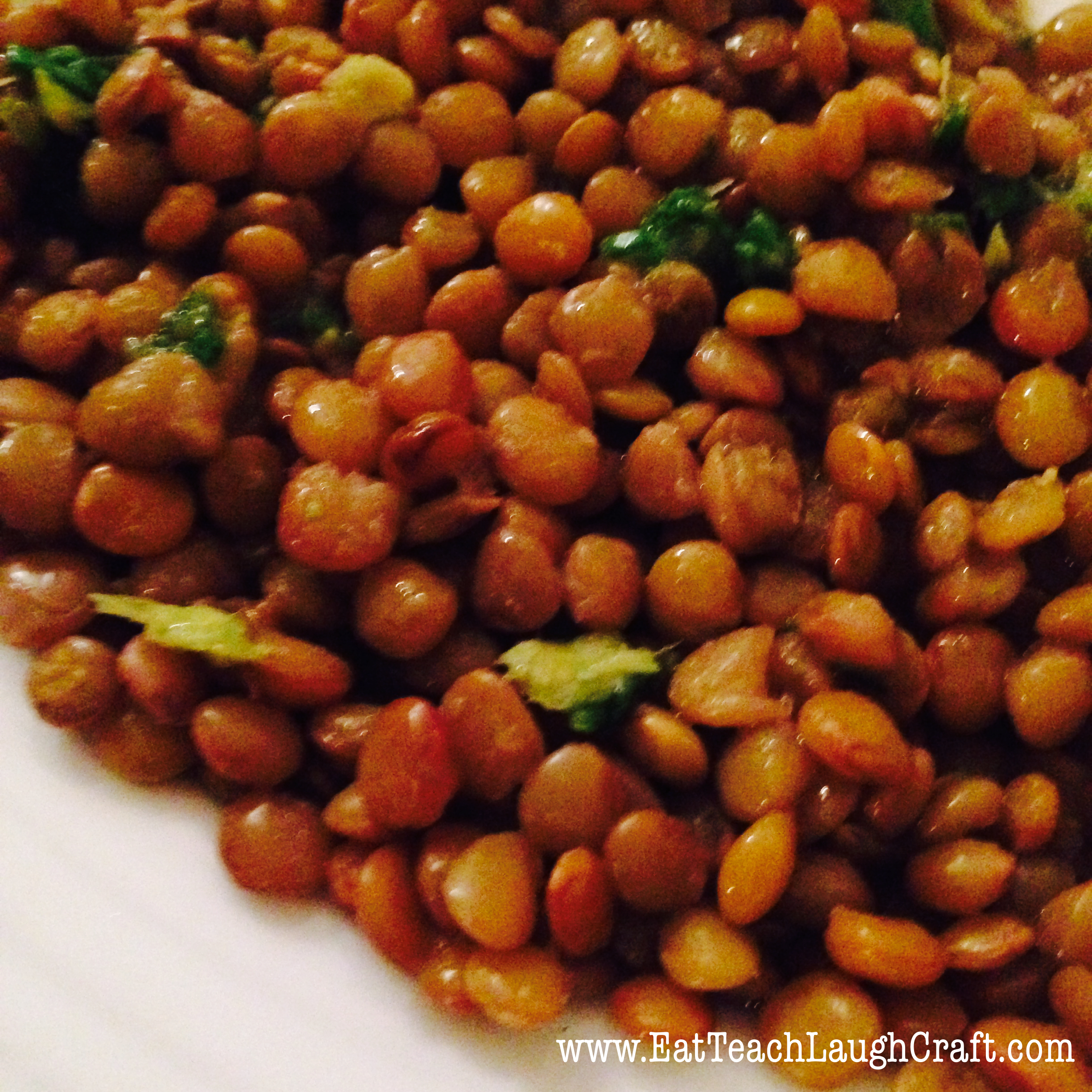 Because I had a lot of sauce leftover, I started mixing it in with everything. It tasted great with lentils and even my scrambled eggs (forgot to snap a pic of those).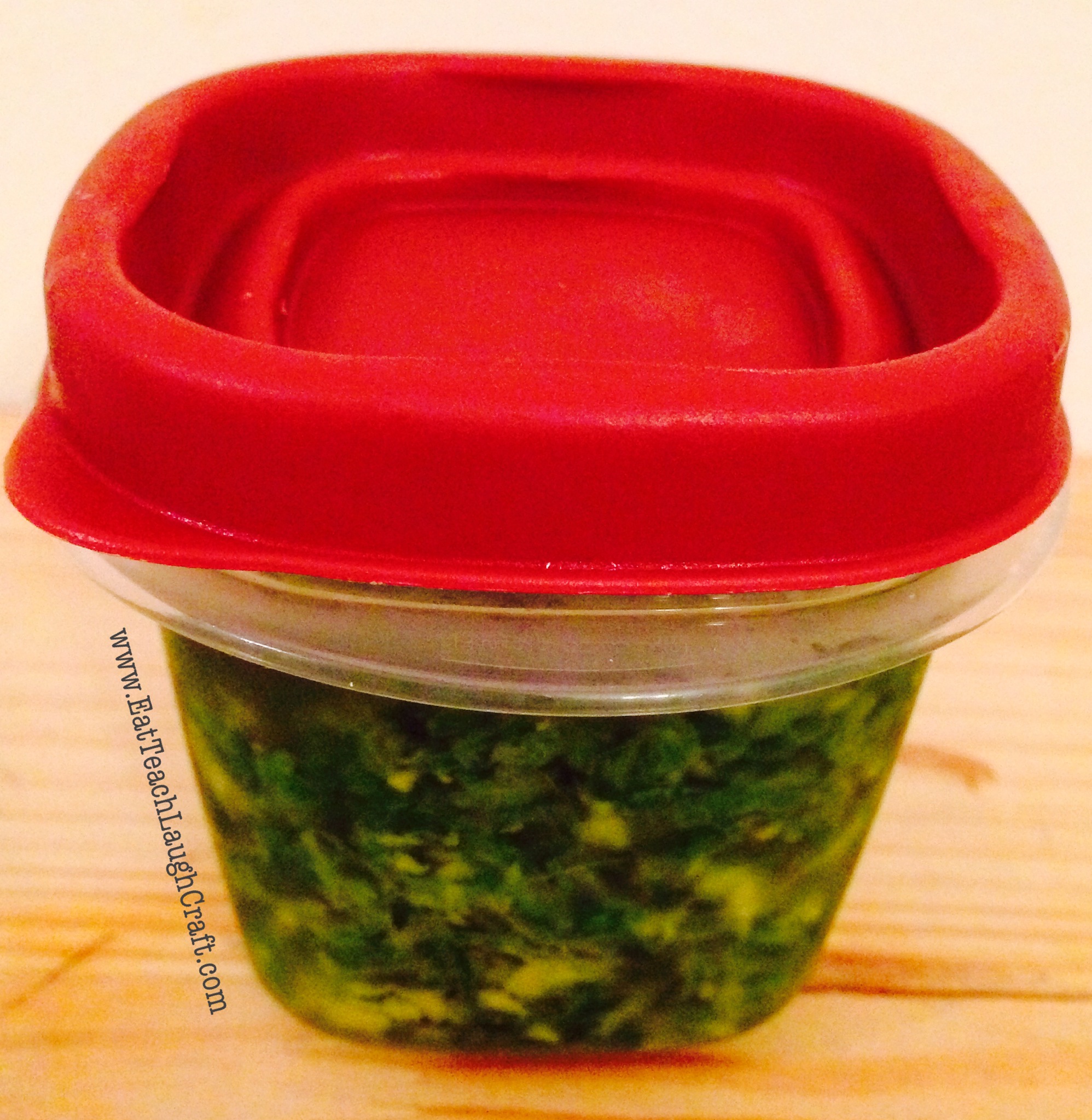 This sauce also stores very nicely in the fridge in an airtight container for future use. Hope you like it as much as I do!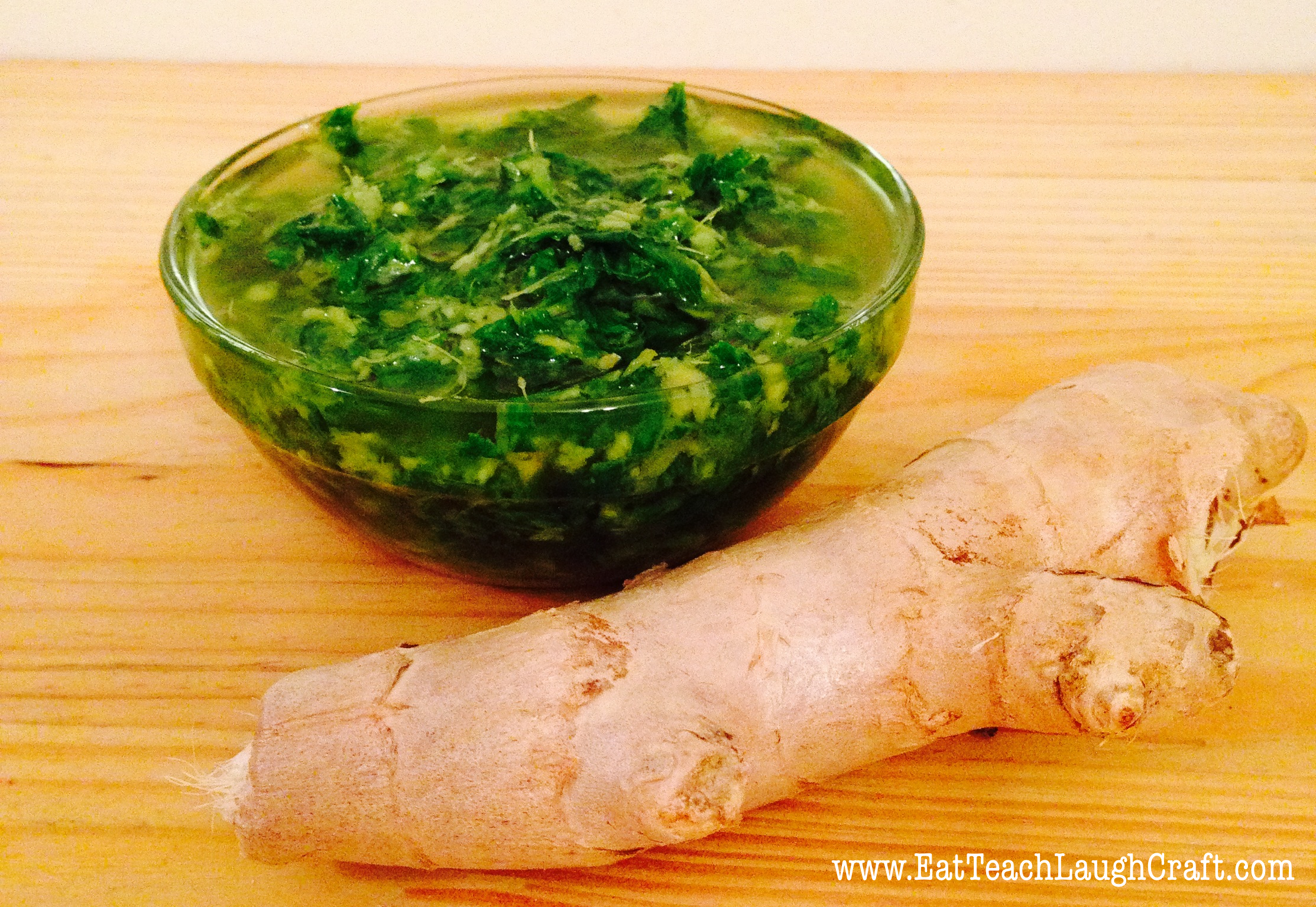 Ginger Scallion Sauce Recipe
2014-04-17 09:21:14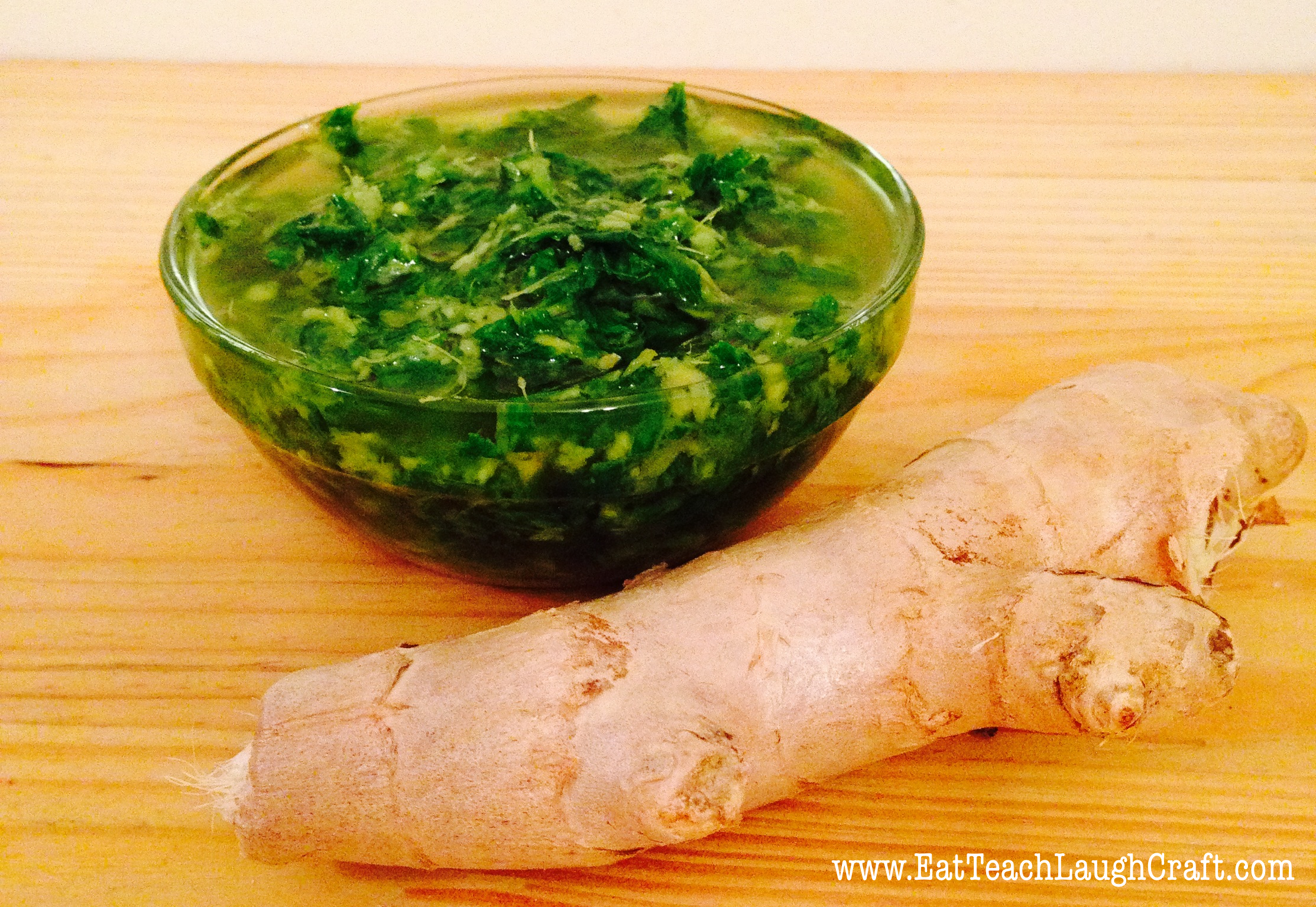 A delicious sauce that makes everything taste wonderful!
Ingredients
2 bunches of scallions, cut into 1 inch pieces
2 ounces of ginger, peeled and cut into 1/2 inch pieces
1 cup oil (peanut/grapeseed/avocado oil all work well - use an oil with a high smoke point)
1 tablespoon soy sauce (or your favorite gluten free various such as coconut aminos, liquid aminos, or tamari)
Sea salt, to taste
Instructions
Individually, place the scallions and ginger in the food processor and process until they are chopped into small pieces. Be careful, you don't want to chop too much that they become a paste. Add to large pot and salt to taste. (The oil will mask much of the saltiness when it is mixed in.)
Heat oil on stove until it begins to smoke and bubble slightly. Remove from heat and carefully pour oil over the scallion and ginger mixture. The oil will hiss and splash slightly when pouring so be careful. You will begin to smell the aroma of the sauce as the hot oil begins to cook the ginger and scallions.
Mix in the soy sauce and let the sauce cool to room temperature before serving. Enjoy!
Adapted from Francis Lam
Adapted from Francis Lam
Eat Teach Laugh Craft https://eatteachlaughcraft.com/