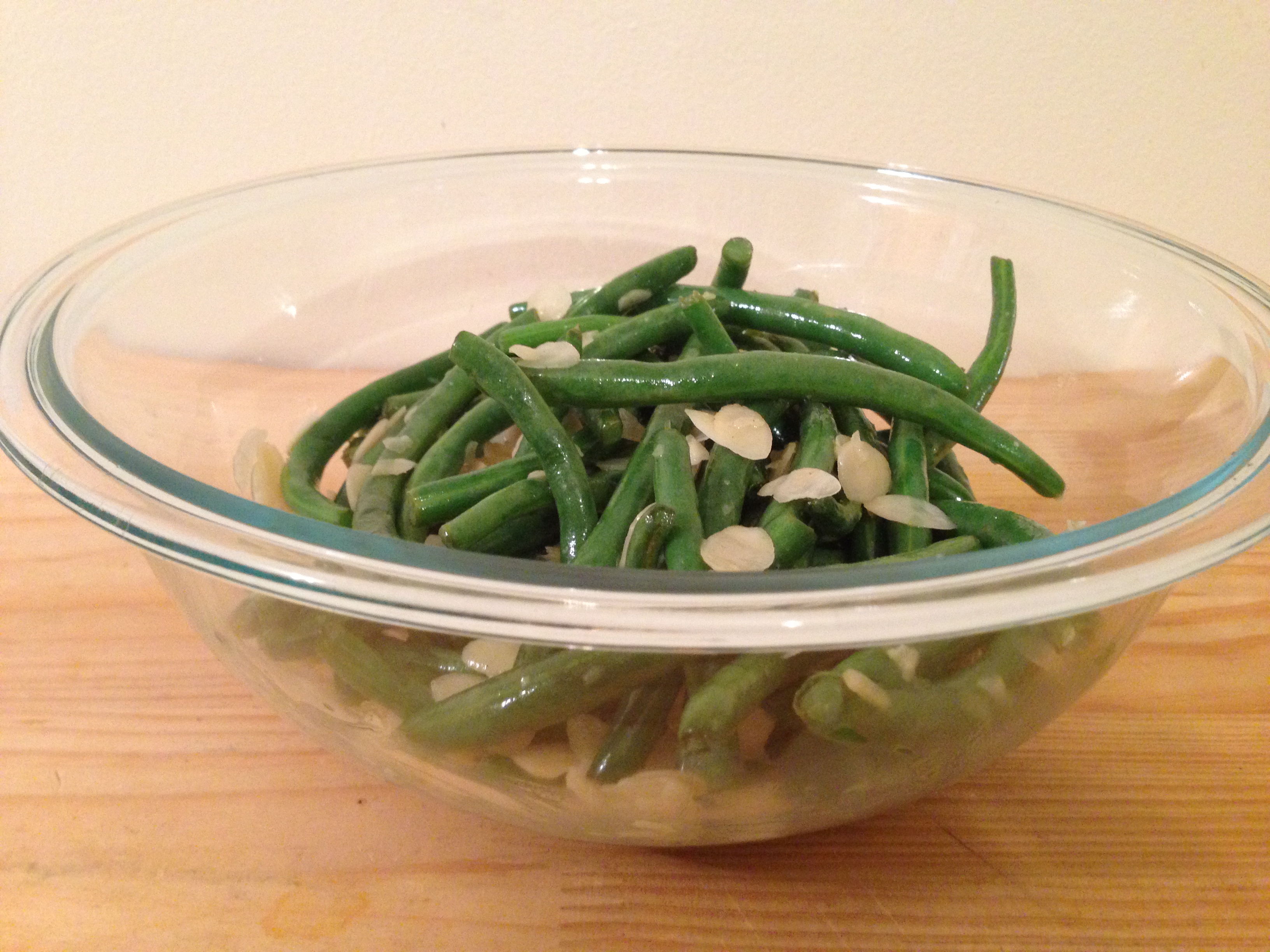 This is a great recipe to make when you're cooking for someone and want to make a simple meal that looks and tastes impressive.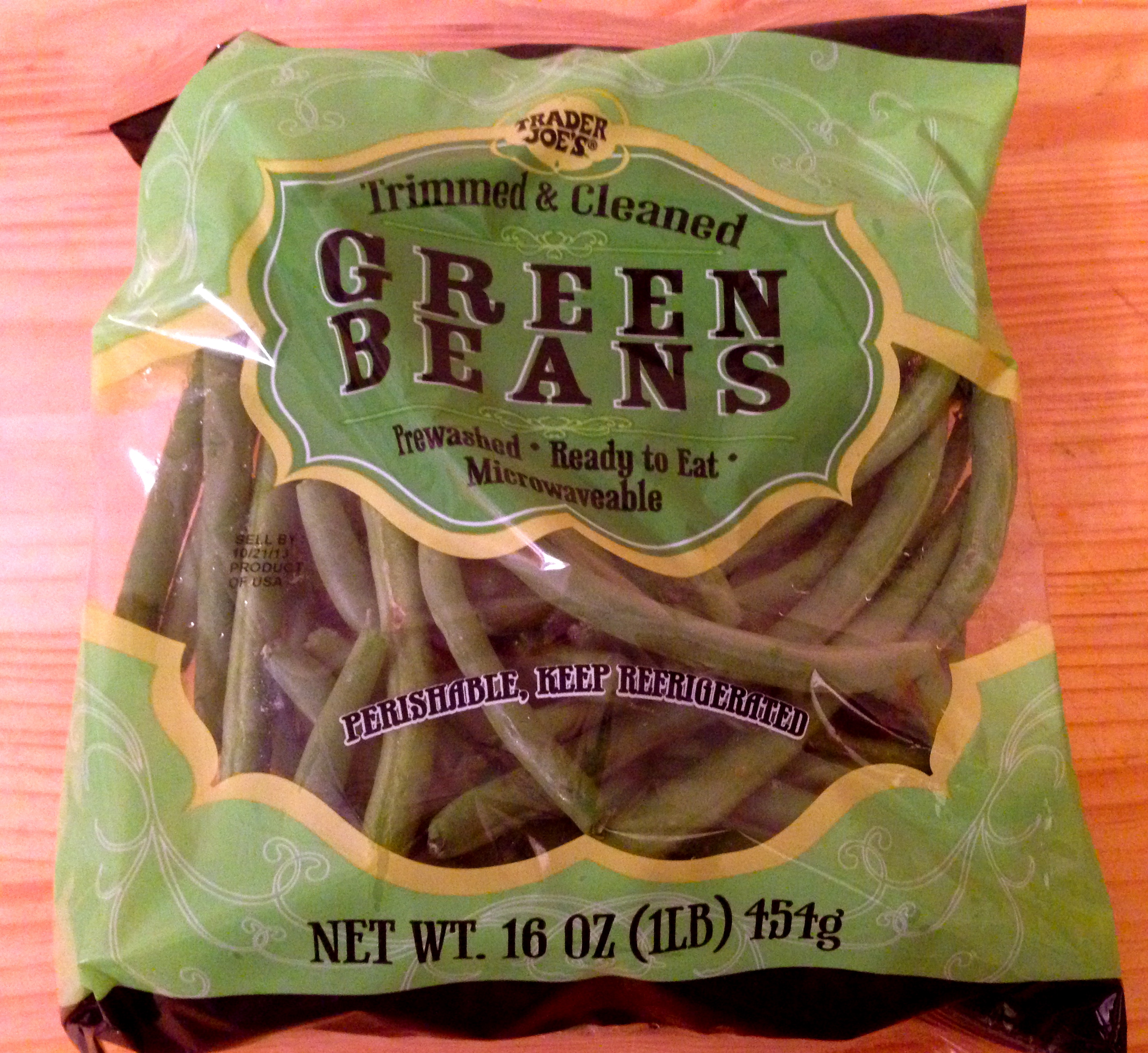 I typically buy my green beans in a microwavable bag so that I can steam my veggies really quickly to speed up the overall process. However, if you prefer to cook the green beans on the stove, go for it! My ultimate goal is to make delicious food as quickly as possible because I've been super busy lately!
While the green beans are cooking, place about a tablespoon of ghee (or butter) in a large pan on medium heat. Once melted, add the almonds and toast for a few minutes until slightly browned.
Add the steamed green beans to the pan and mix together. At this point, I add in the lemon juice, and salt and pepper. If you're using fresh lemons, squeeze half a lemon over the mixture. If you're using lemon juice, pour in about a tablespoon (or more if you prefer a stronger flavor) over the mixture.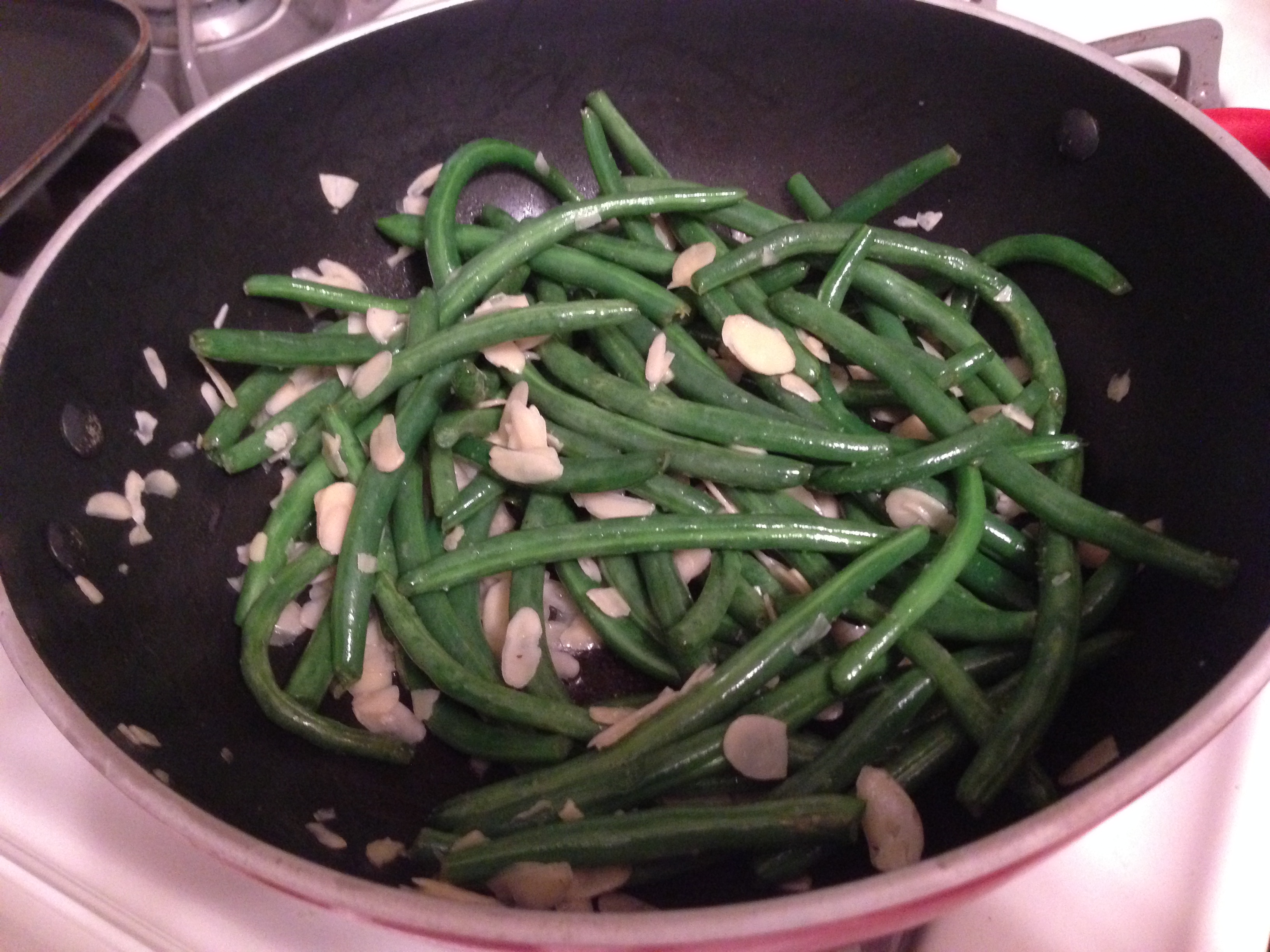 Continue to cook on low-medium heat until green beans are tender and almonds are slightly browned. Pour into a serving dish and enjoy!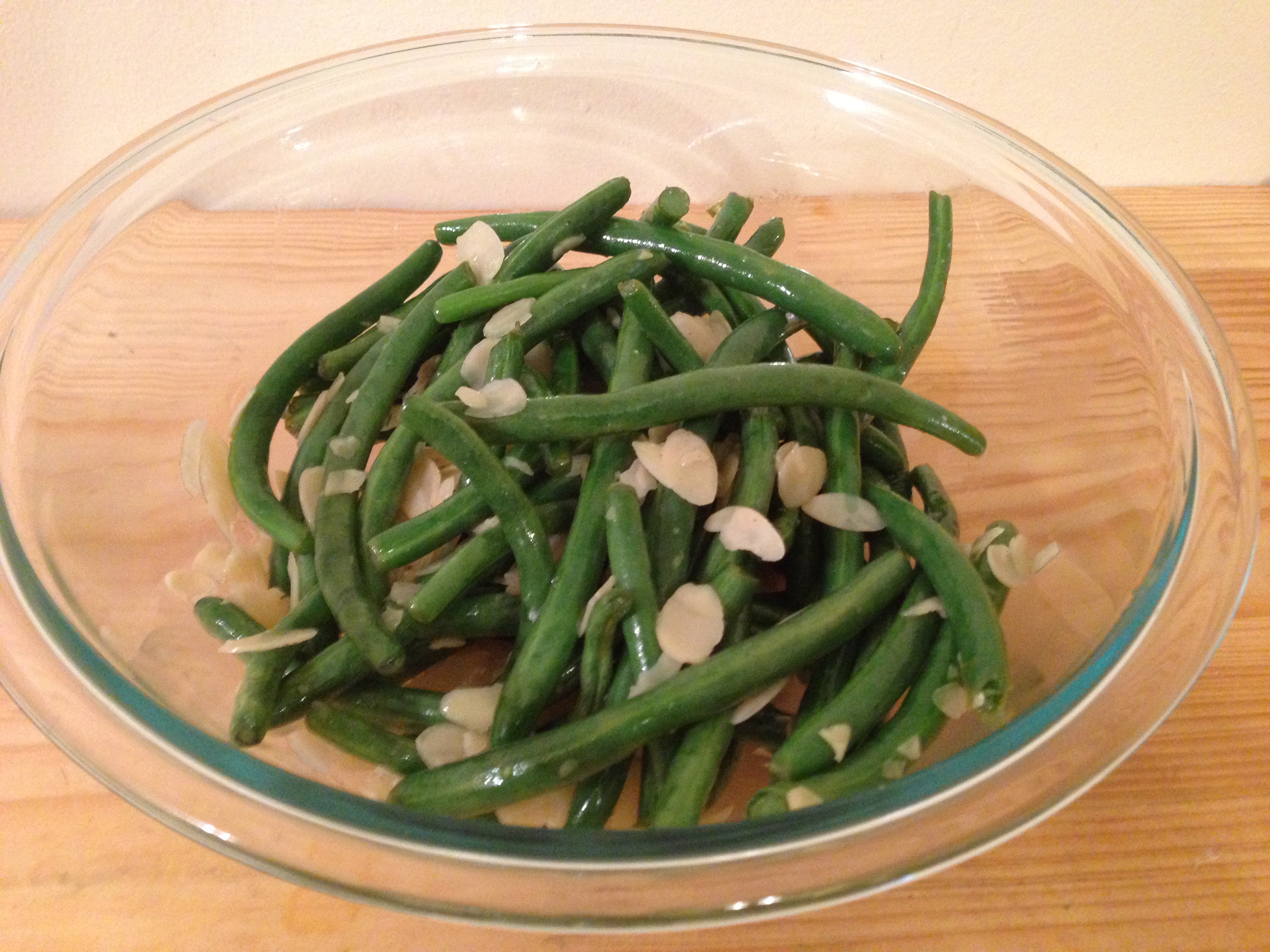 I paired my green beans with spaghetti squash topped with my coconut curry chicken. So yummy!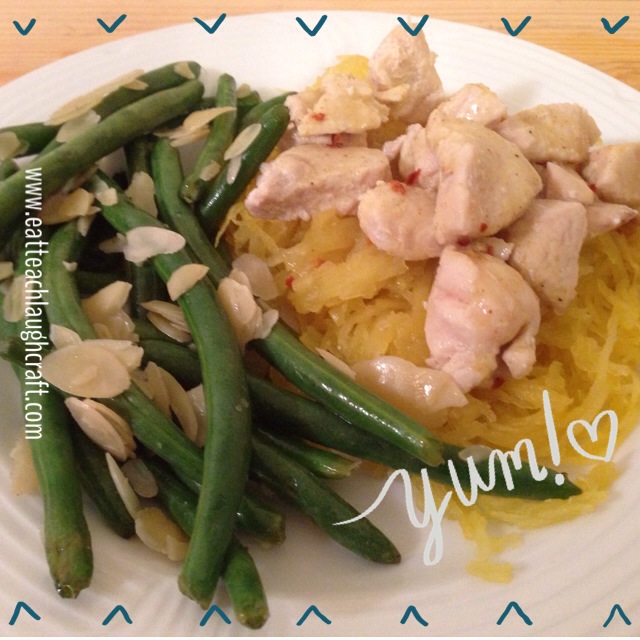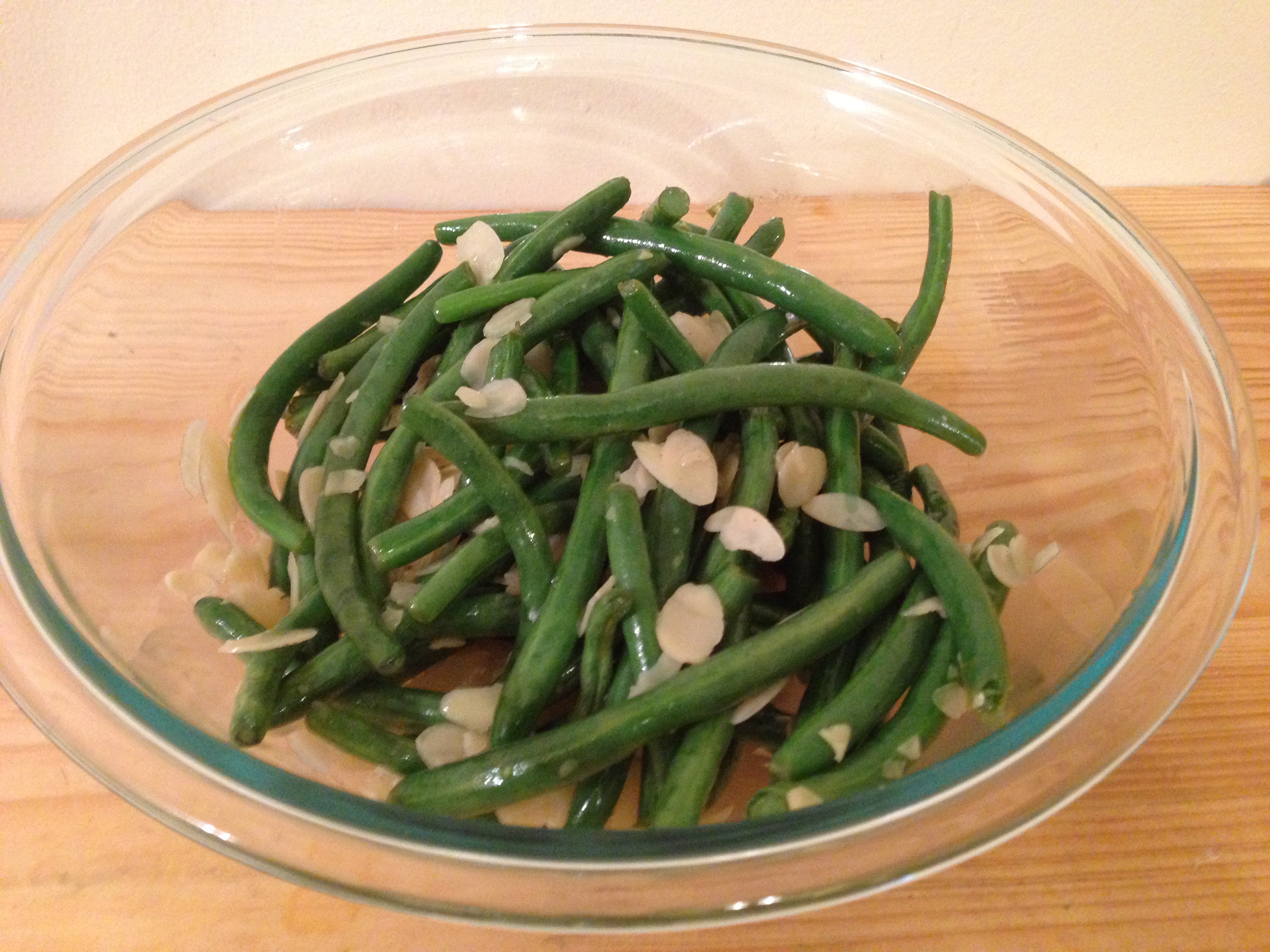 Green Beans with Lemon and Sliced Almonds Recipe
2013-10-20 19:52:12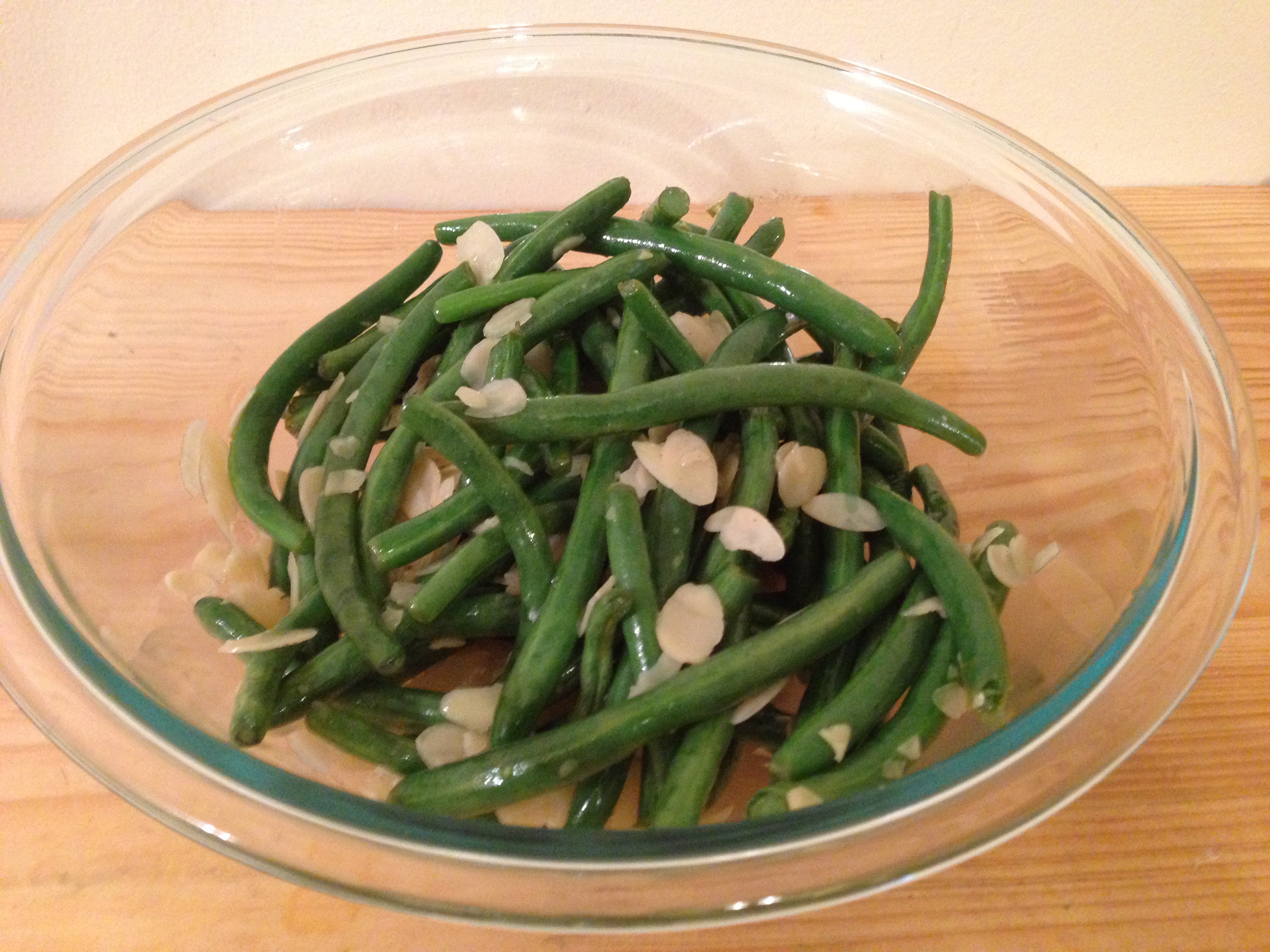 Serves 4
Ingredients
1 pound green beans
1/4 cup almonds, sliced
1 tablespoon ghee, or butter
1/2 fresh lemon OR 1 tablespoon lemon juice
sea salt, to taste
pepper, to taste
Instructions
Steam green beans according to package directions. While green beans are cooking, melt ghee or butter on medium heat in a large pan. Add in almonds and toast until slightly browned.
Combine green beans with almonds. Squeeze lemon juice on top and sprinkle with sea salt and pepper to taste. Mix thoroughly. Remove from pan and serve. Enjoy!
Eat Teach Laugh Craft https://eatteachlaughcraft.com/