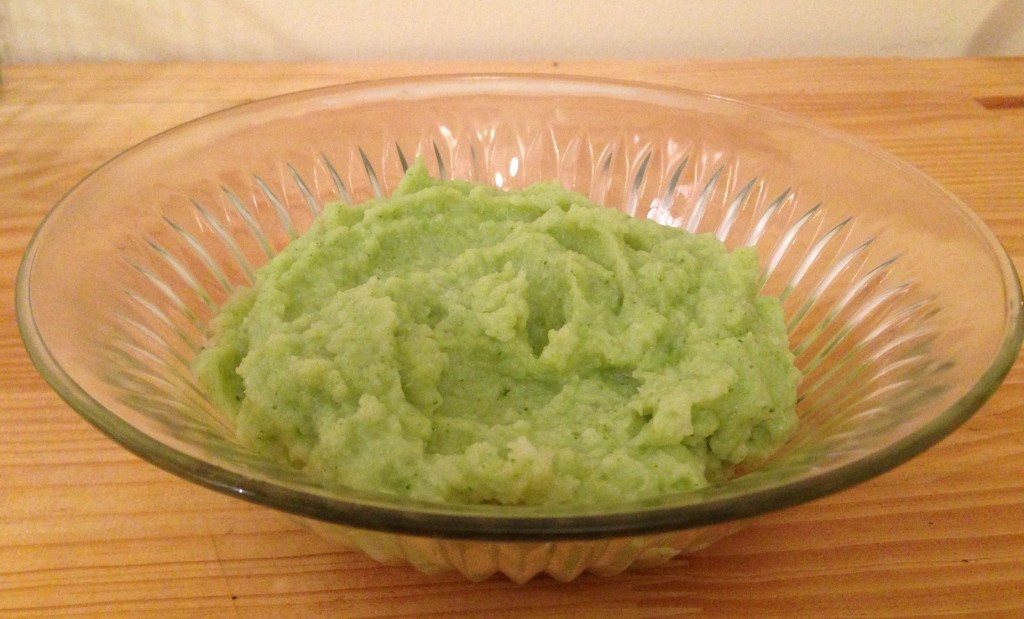 The recipe came about because I opened my fridge and saw that I had a head of cauliflower and head of broccoli that needed to be cooked that day or else they would go bad. Instead of just eating them plain, I wanted to try something different. Thankfully, it tasted really good!
All you need to do is cut up the broccoli and cauliflower into bite sized pieces, steam or boil them until they are soft, and then puree them together in the food processor. For flavor, I added some ghee (butter or olive oil would work as well) and sprinkled some sea salt. That's it. I hope you enjoy it as much as I did! :)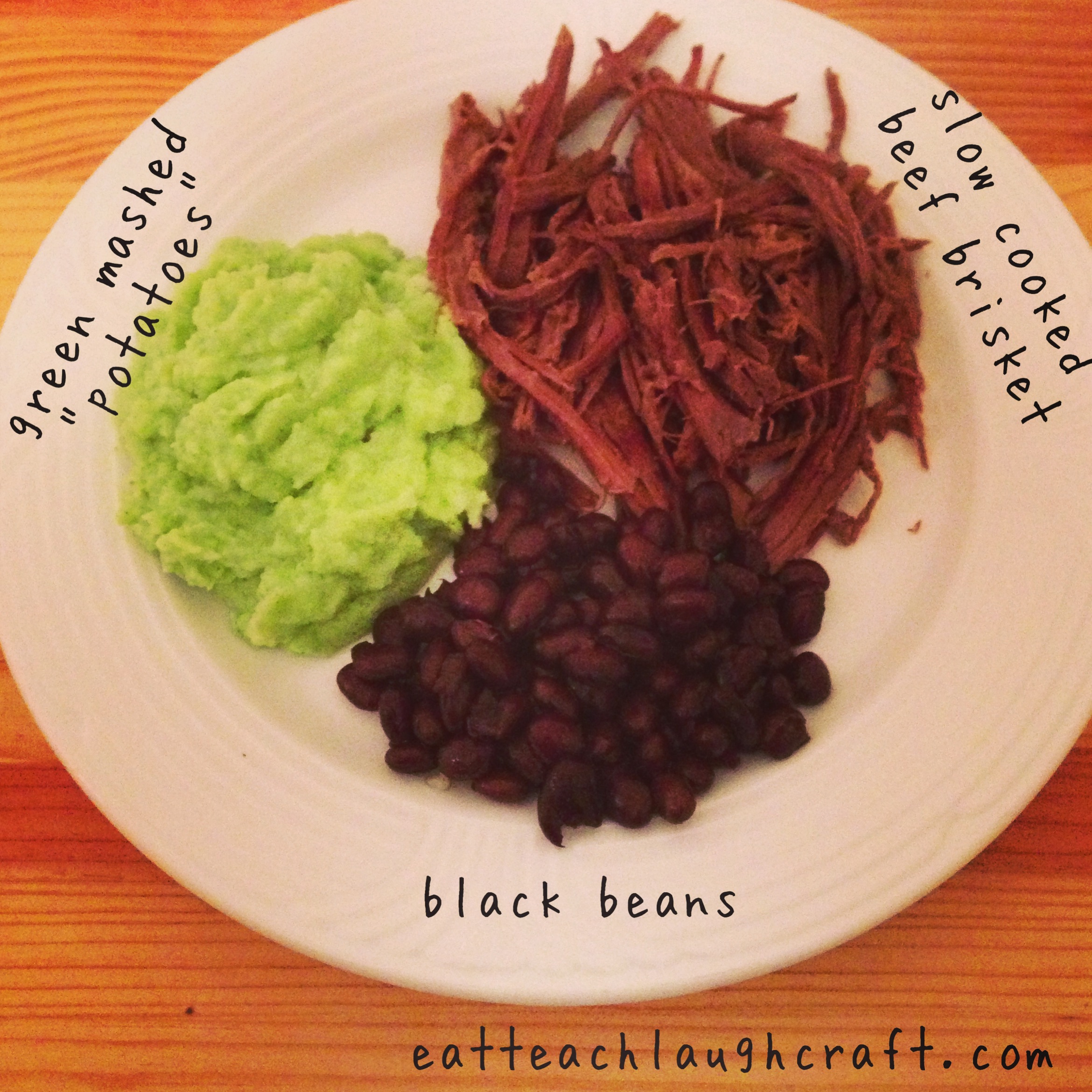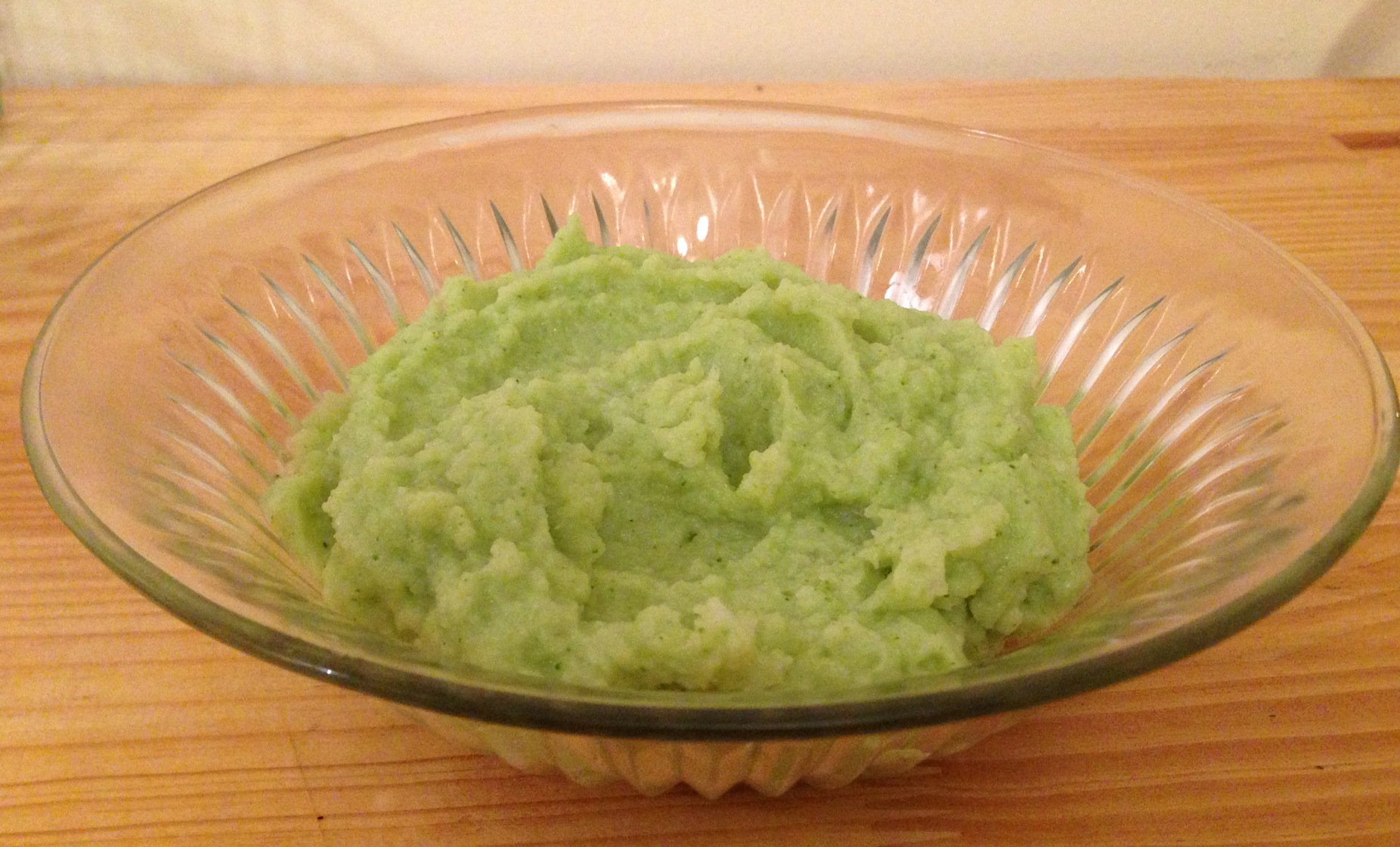 Green Mashed "Potatoes" Recipe
2013-08-28 19:48:14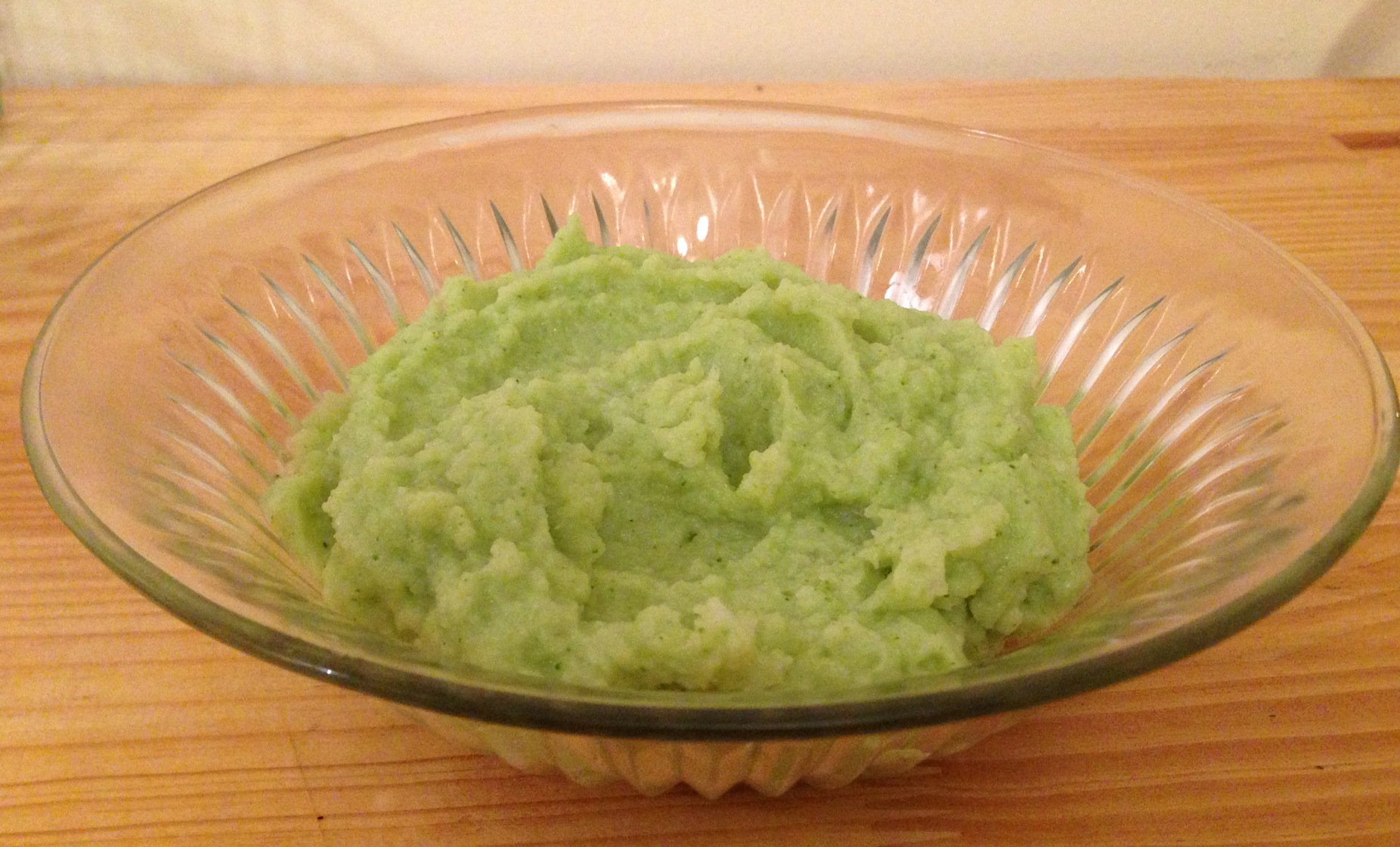 Ingredients
1 head cauliflower
1 head broccoli
2 tablespoons ghee (butter or olive oil can be substituted)
sea salt
Instructions
Chop up the broccoli and cauliflower so that they are in bite sized pieces and boil or steam until soft.
Place half of the vegetables into a food processor with 1 tablespoon of ghee/butter/olive oil and sea salt to taste. Process until smooth.
Scoop out the mixture and repeat with the second half of veggies.
Enjoy!
Eat Teach Laugh Craft https://eatteachlaughcraft.com/