Happy New Year! Some of you may be trying to keep that resolution of cutting back on junk food, but still have a craving for treats. There are some dessert recipes that will satisfy your sweet tooth, and be beneficial to your diet. Here is a list of a few favorites.
Two Ingredient Cookies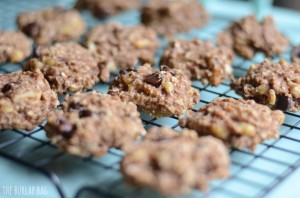 This recipe gives a unique spin on the traditional oatmeal cookie, and the best part is that it's not time consuming. Baking can sometimes be an all day project, but not with these cookies. You only need two ingredients. Depending on what kind of extras you add to the recipe, these cookies can also be a great breakfast treat!

The Burlap Bag
http://www.theburlapbag.com/2012/07/2-ingredient-cookies-plus-the-mix-ins-of-your-choice/
Chocolate Zucchini Muffins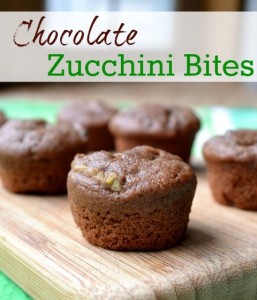 Muffins are a great snack for almost any time of the day. Sneaking in some veggies will help you to get extra nutritional value. This is a snack you can feel good about eating, as well as giving to your kids. You can store these muffins in the freezer, and save them for when you're craving something sweet. Most of the ingredients you may already have in your kitchen, but if not don't worry, this is an affordable snack to make.

www.realfoodrealdeals.com
http://realfoodrealdeals.com/2012/06/21/chocolate-zucchini-bites/
Black Bean and Avocado Brownies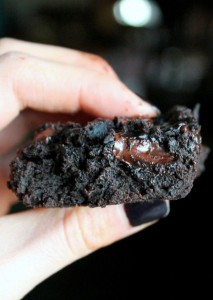 A healthy brownie recipe that is good for you and taste amazing. Who knew you can disguise vegetables into a chocolatey dessert? This is a low fat, and naturally gluten free dessert. Easy to bake recipe with super foods included. You may never have to make brownies from a box again!
www.ambitiouskitchen.com
http://www.ambitiouskitchen.com/2012/11/black-bean-avocado-chocolate-chip-fudge-brownies-gluten-free-low-fat/
Pumpkin No Bake Energy Bites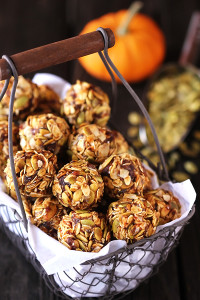 That 2 o'clock hour of the day is usually when people need an energy boost. These pumpkin no bake energy bites are just the thing! They are a savory dessert, still satisfying that sweet tooth, with an added pick-me-up. The recipe does call for specific ingredients, but if you're not fond of pumpkin seeds, you're able to substitute for any kind of seed or nut of your choosing. There is no mess is the kitchen after making these energy bites, and they last up to two weeks in the fridge!

www.gimmesomeoven.com
http://www.gimmesomeoven.com/pumpkin-no-bake-energy-bites/
Desserts can be hard to pass up. There are some healthy recipes to treat yourself with, and you don't have to feel guilty about keeping them in the house! Enjoy these quick and easy desserts, and feel great afterwards.
Want To Keep Up With Our Pinterest Recipes?