I'm not a coffee drinker. I know, I know, not drinking coffee probably seems like a sin to some of you. It's not that I don't drink it because I think it's unhealthy. I don't drink coffee because I can't stand the taste. I've tried tons of times to see if my taste buds have changed, but they still haven't.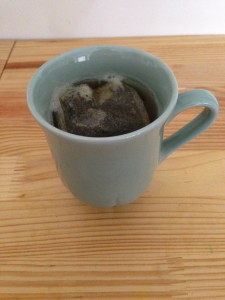 As a teacher, I get tons of Starbucks and Dunkin Donuts gift cards as presents. Since I don't drink coffee, I often order tea instead. Chai lattes are my absolute favorite! They're so delicious, but LOADED with sugar. The other day I was craving something sweet and decided to experiment and see if I could come up with my own healthier version. Being that it was also 100°+ outside, I decided to make my latte an iced version instead.
Start off by making a regular cup of tea. I chose to use green tea, however black tea would work as well.
Next I added in some almond milk, liquid stevia, pure vanilla extra, and cinnamon and all spice for extra flavor. Mix it all up and refrigerate for about 10-15 minutes if planning to create an iced tea.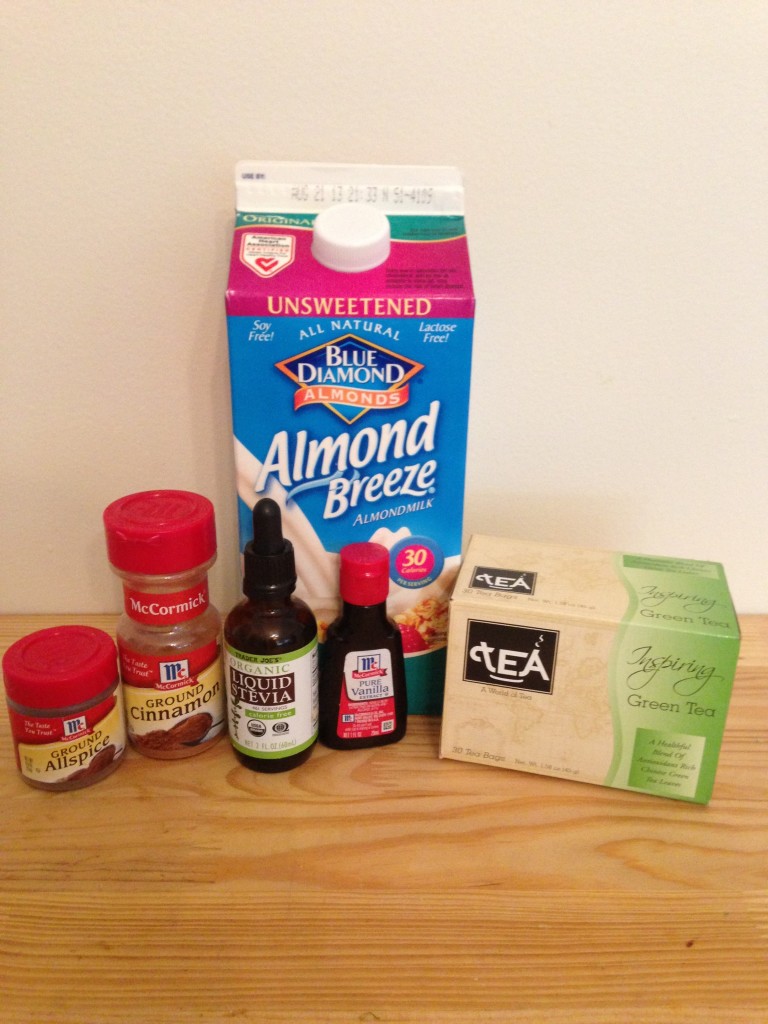 Lastly, add in your ice cubes and enjoy! If you decide to drink it hot, it's equally delicious. Comment below to let me know how yours comes out!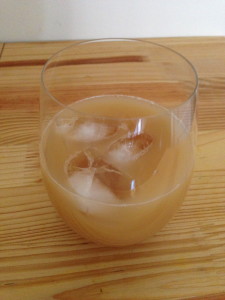 Vanilla Chai (Iced) Tea Recipe
2013-07-25 15:39:52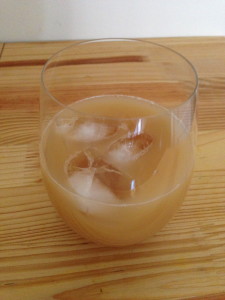 Serves 1
Ingredients
1 tea bag
1 tbsp almond milk
5 drops liquid stevia
2 drops pure vanilla extract
1/8 tsp cinnamon
1/8 tsp all spice
Instructions
1. Boil water and place tea bag in the water for about 5 minutes.
2. Add milk, stevia, vanilla, and spices. Stir until thoroughly mixed.
3. If you're making iced tea, cool the tea in the refrigerator for about 10-15 minutes.
4. Remove from refrigerator, add ice, and enjoy.
Eat Teach Laugh Craft https://eatteachlaughcraft.com/