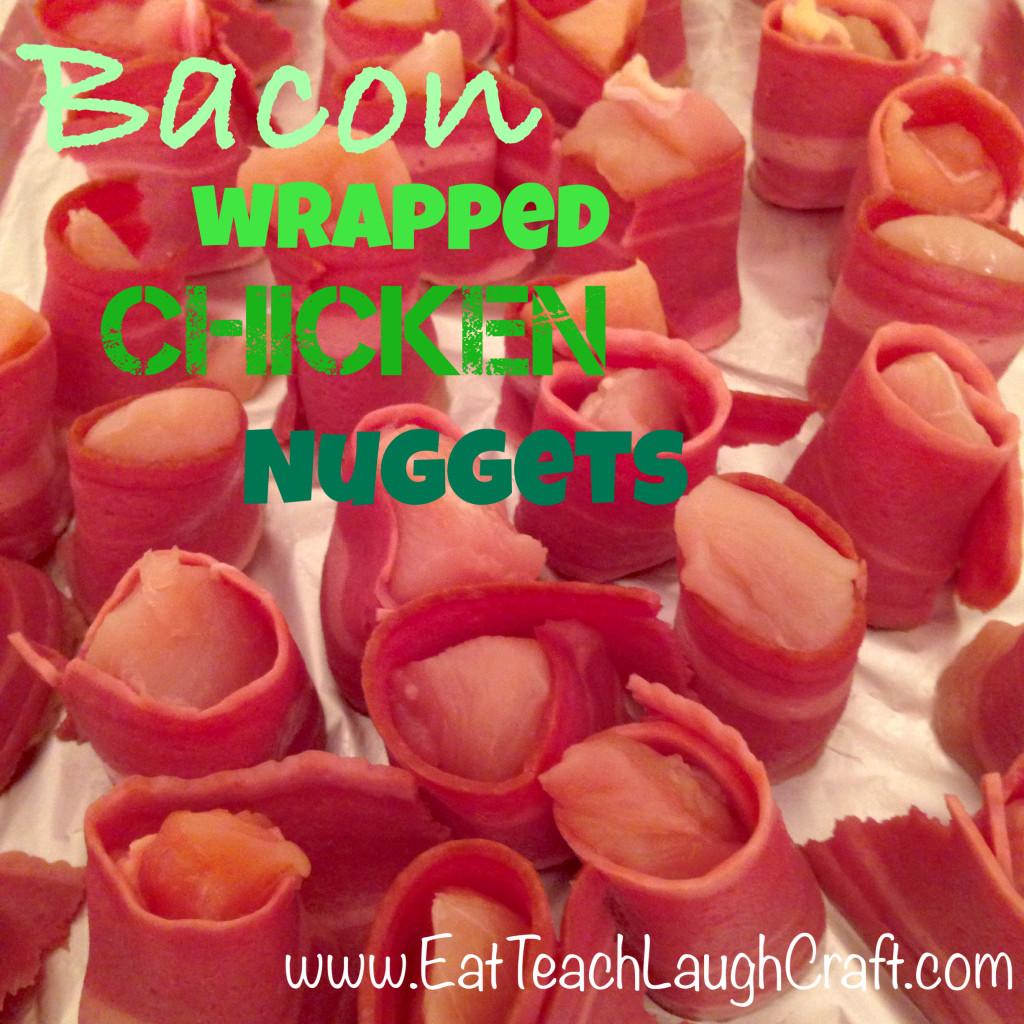 We buy chicken every week because it's low fat, a good source of protein, and a pretty versatile food. However, I HATE plain grilled chicken. I need to "do something" to my chicken to add some flavor and taste to it. I do have lots of go-to recipes, one of which being my favorite chicken nugget recipe. However, I get sick of the same thing over and over again.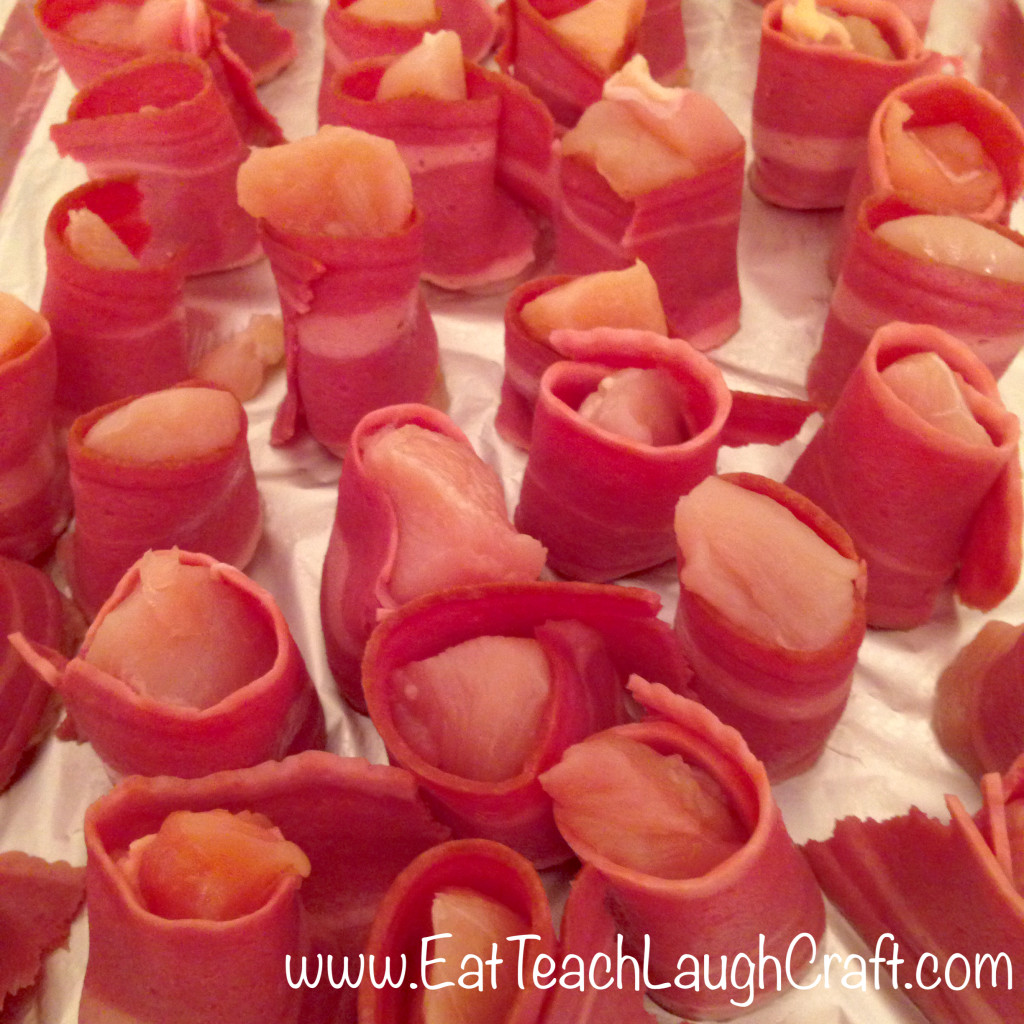 I came home this past Friday after a long week of work and had zero desire to cook dinner. Especially when I opened the fridge and saw that our choices were very limited. Luckily, Todd told me to take a seat on the couch, sit back and relax, because he was taking care of dinner. That's one of the many reasons why I'm marrying him! :)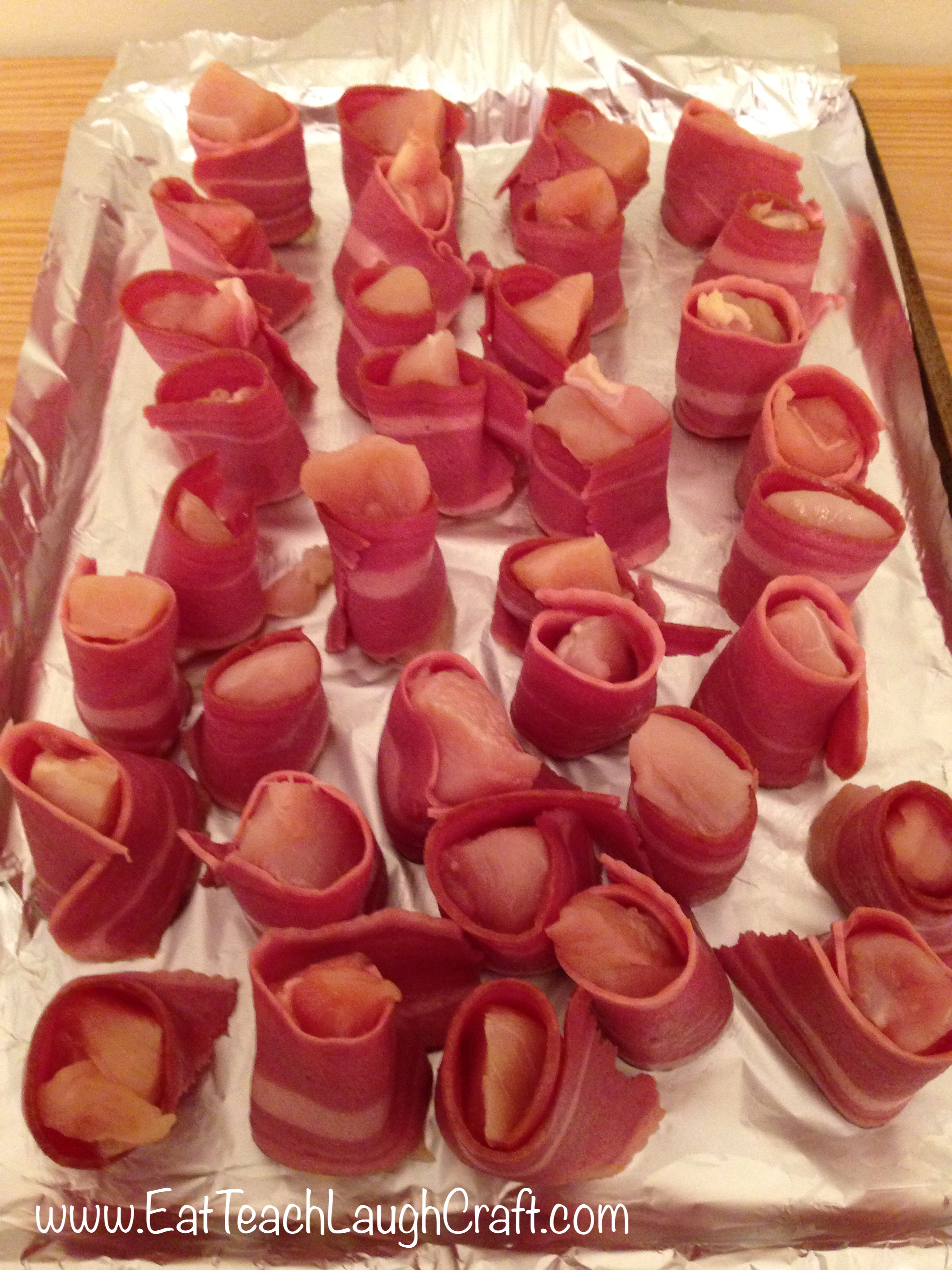 I was a little skeptical because I knew we didn't have much going on in the fridge and pantry. However, he came out of the kitchen with a huge smile on his face and told me dinner was going to be awesome.
All you need for this recipe is two ingredients: chicken and bacon.
To make these chicken nuggets, you wrap the bacon around each piece of chicken. When the bacon cooks, the juices and flavor set into the chicken making each bite divine!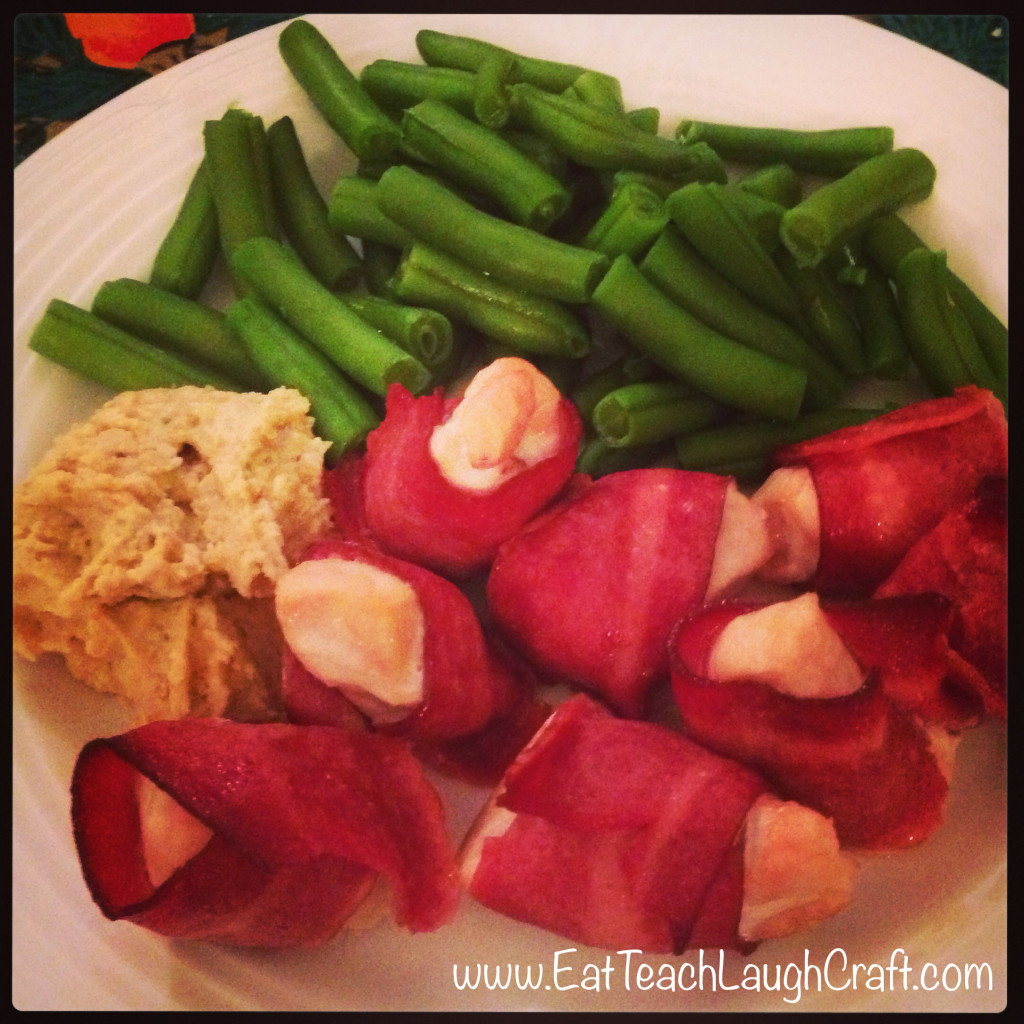 Try it out and let me know what you think!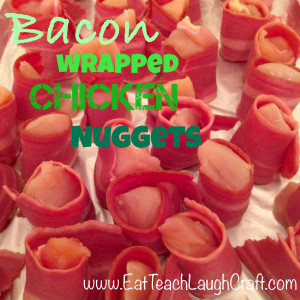 Bacon Wrapped Chicken Nuggets Recipe
2014-01-22 21:13:13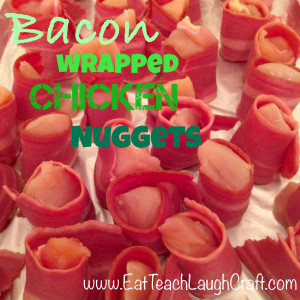 Ingredients
1 package boneless chicken breasts
1 package bacon (I used turkey bacon, but regular bacon would work as well)
Instructions
Preheat the oven to 375°F. Cut the chicken breasts into bite size nuggets. Cut each bacon strip in half. Wrap a piece of bacon around each piece of chicken. Secure with toothpick if necessary. Line the bacon wrapped chicken nuggets on a greased baking sheet and cook for about 30 minutes or until bacon begins to crisp and chicken is no longer pink in the center.
Notes
*Check after about 15 minutes to see if you need to rotate or flip the chicken to ensure the bacon cooks all the way through and is not burning. We tried to sit the chicken up so that the bacon was not flat on the baking tray to prevent burning. This also meant we did not have to flip the chicken during cooking.
Eat Teach Laugh Craft https://eatteachlaughcraft.com/