Coconut shrimp is one of my favorite appetizers. The other day I had a random strong craving for it, but was too lazy to go to the store to buy shrimp to experiment. So I settled for coconut crusted chicken instead. I eventually plan to try and create a clean recipe coconut shrimp in the future.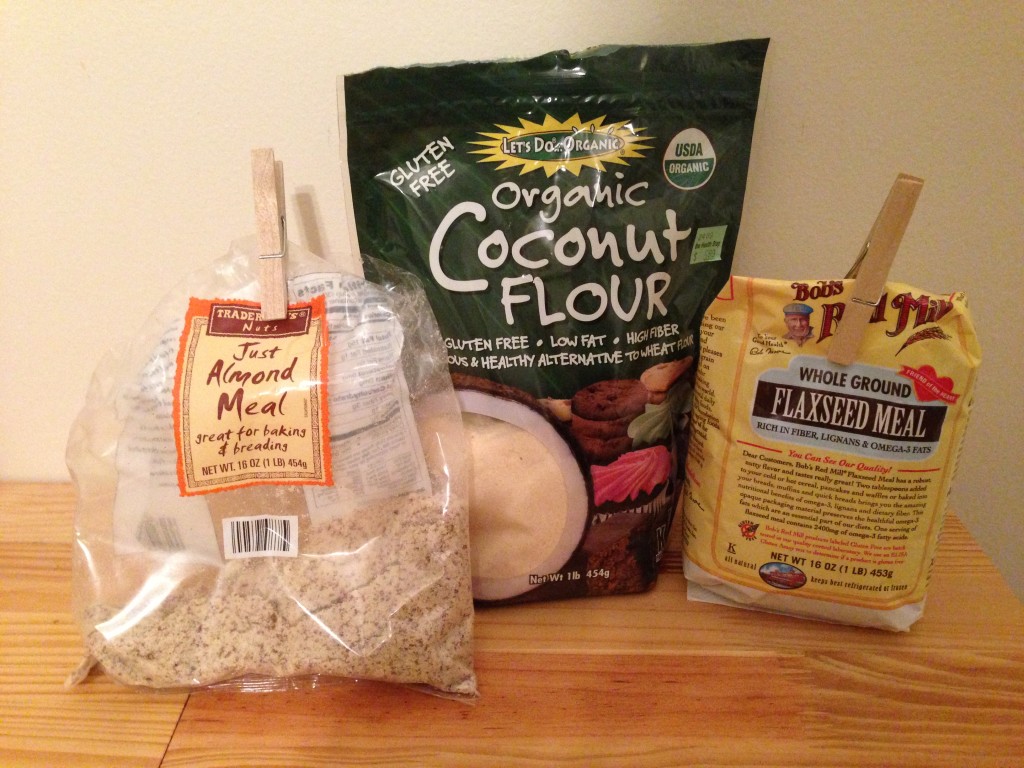 This recipe is a variation of my clean chicken nuggets recipe. Typically, I use almond flour and flaxseed meal to bread chicken. This time, I figured if I added in some coconut flour, perhaps it would quench my craving for coconut shrimp. I was right.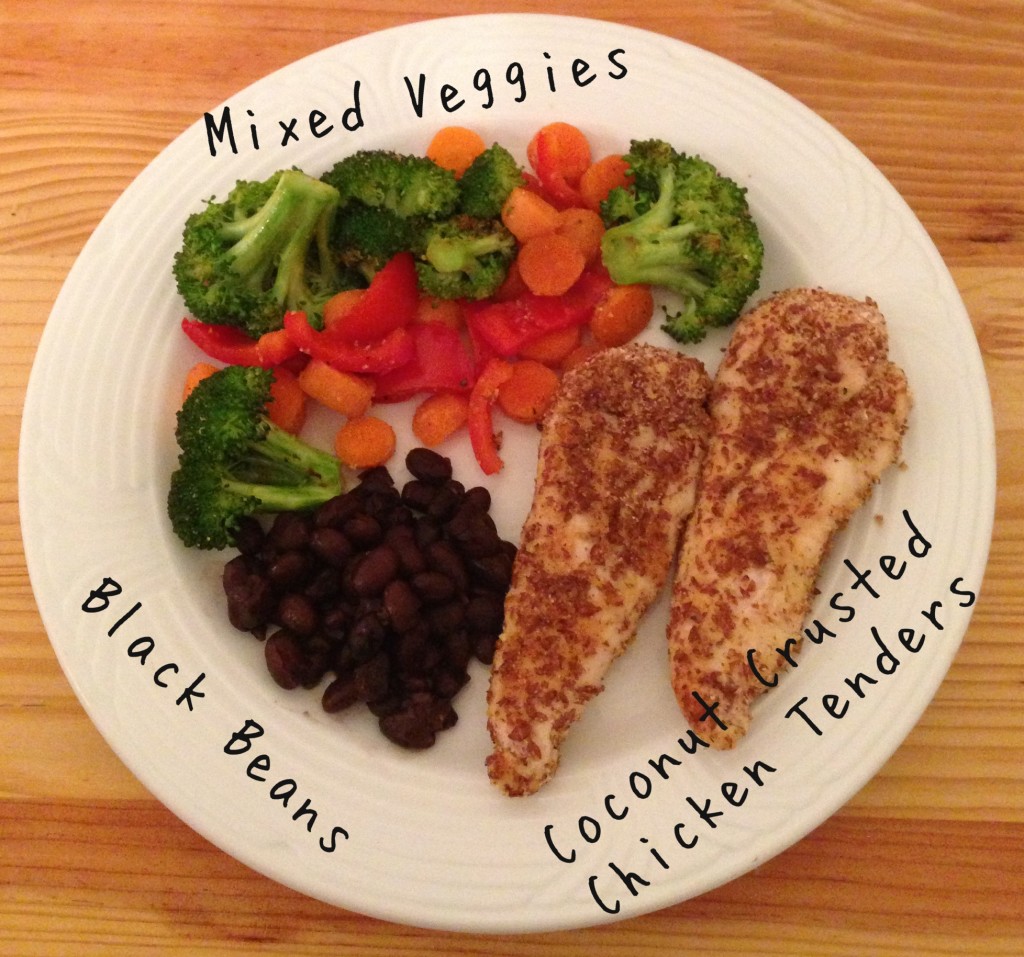 The addition of the coconut flour made this meal taste uniquely different with a subtle taste of sweetness. My fiance, Todd, who does not particularly care for coconut flavors, was also impressed with the taste of this chicken. It helped that I didn't tell him I used coconut flour until after he ate it. :)
I paired mine with sauteed mixed veggies and a side black beans to make it a complete slow carb and healthy meal.
Let me know how yours comes out. Enjoy!
Clean Coconut Crusted Chicken Recipe
2013-08-25 20:55:36
Serves 3
Ingredients
6 chicken tenders
2 tablespoons almond flour
2 tablespoons flaxseed meal
2 tablespoons coconut flour
salt, to taste
pepper, to taste
non-stick cooking spray
Instructions
Combine the flours and flaxseed meal together in a zip lock bag. Zip and shake until thoroughly mixed. Place the chicken tenders in the bag and shake until coated with the flour mixture.
Spray a pan with non-stick cooking spray and heat on medium on the stove. Place "breaded" chicken in the pan and season with salt and pepper.
Cook chicken for about 4-5 minutes on each side or until center of the chicken is no longer pink.
Enjoy!
Variations
~Use an egg wash to coat chicken before flouring.
~Add in a tablespoon of shredded coconut to the flour mixture to provide more texture.
Eat Teach Laugh Craft https://eatteachlaughcraft.com/