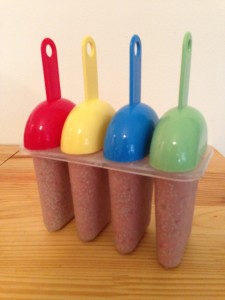 Chia pudding is my go to snack food when I'm craving something sweet. Recently I was in Bed Bath & Beyond and saw a package of ice pop molds and decided try to transform my chia pudding into some type of ice pop for the summer to switch things up a bit. My main reason to incorporate the chia into the ice pop is because it will help create a more creamy texture, versus pure ice.
My favorite ice pops growing up were the Edy's strawberry frozen fruit bars, so I wanted to incorporate some type of strawberry flavor into the mix. I already had frozen strawberries, pineapples, and bananas in my freezer so I decided to use all of them. The recipe can really be modified to use whatever fruit you desire or already have at home.
Because I used all frozen fruit with just a cup of almond milk for this recipe, I only added in a few pieces of fruit at a time so that the blender did not jam. Although I must note, I have a pretty terrible blender. If you have one of the high tech Vitamix or Ninja blenders, that may be a different story. (I can't wait to register for one of those guys!)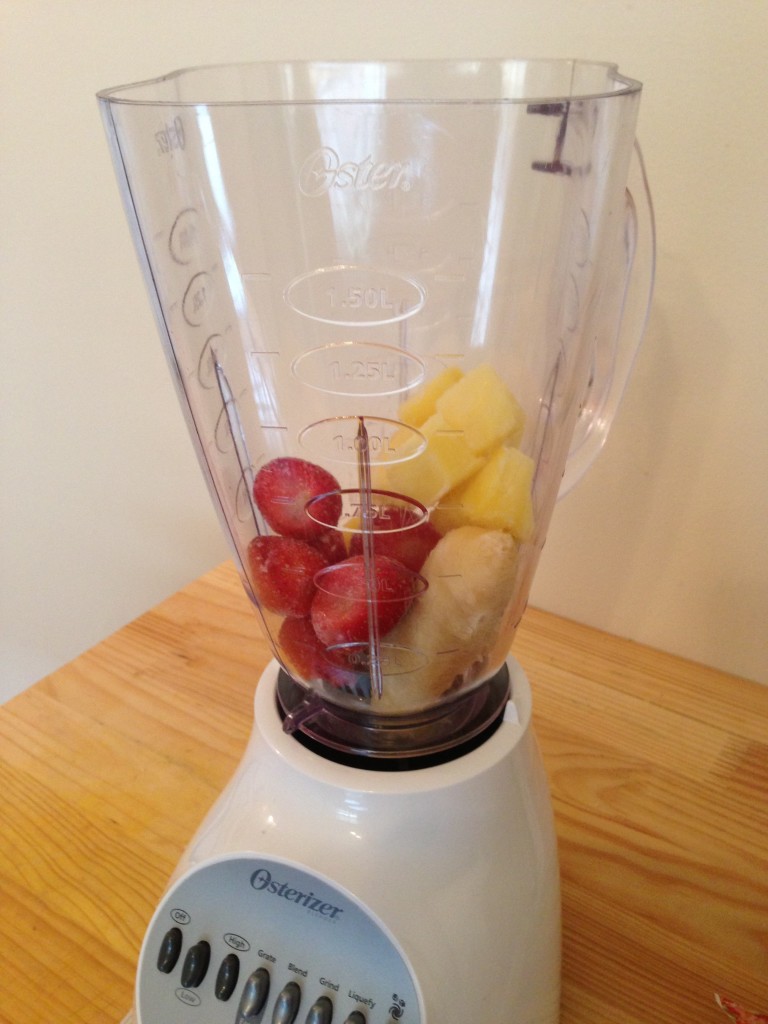 *This picture is from the first time I made this recipe and added all the fruit at the same time and it kept jamming! Ughh!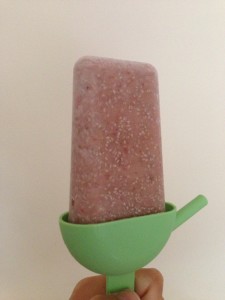 Remember to add in the chia AFTER you blended the other ingredients together. You want the chia seeds to remain whole.
Once the pops are frozen and ready to eat, run the mold under hot water for a few seconds if you have a difficult time removing them!
Let me know what you think! Comment below to let me know about the varieties you made :)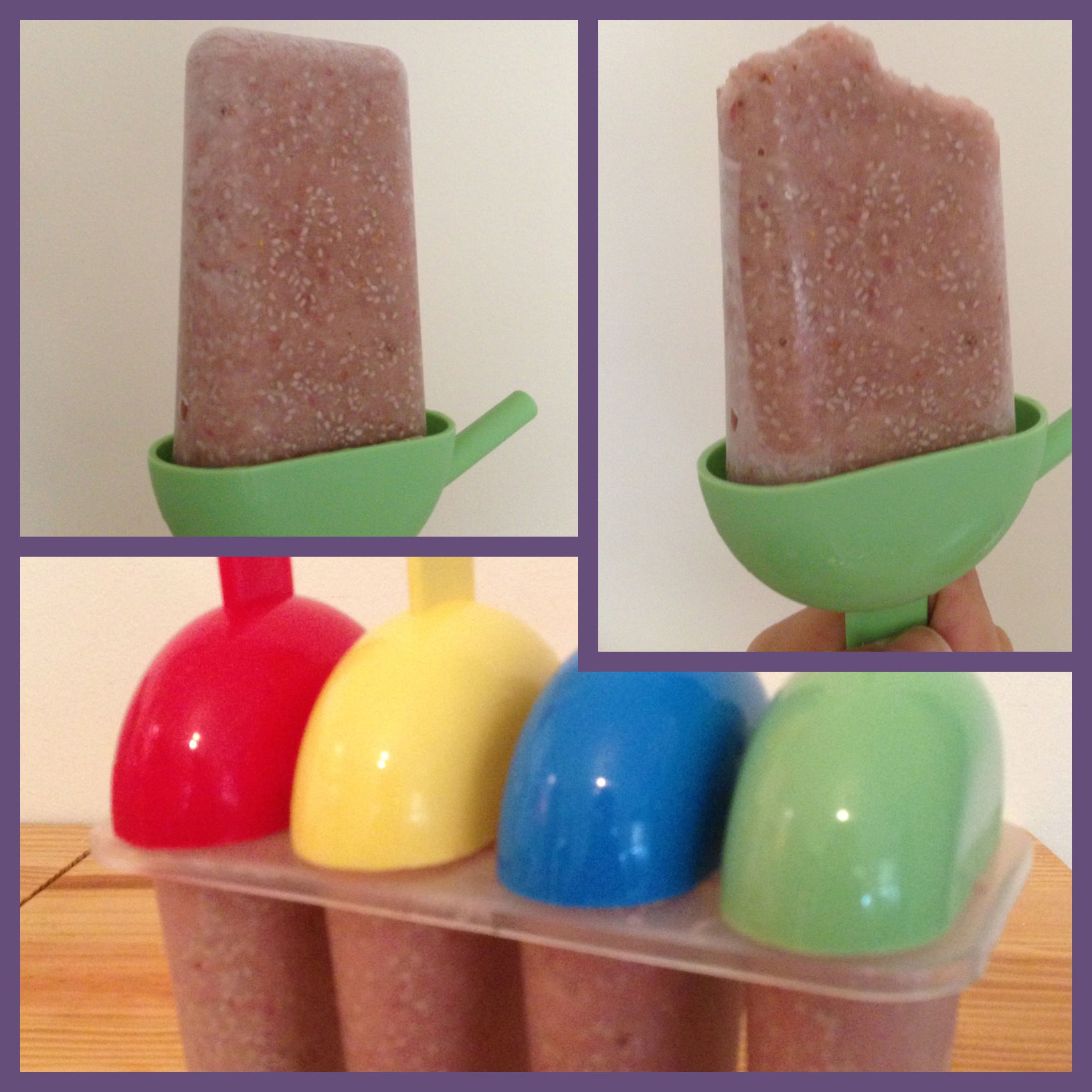 Frozen Fruit Chia Pudding Pops Recipe
2013-08-15 20:47:04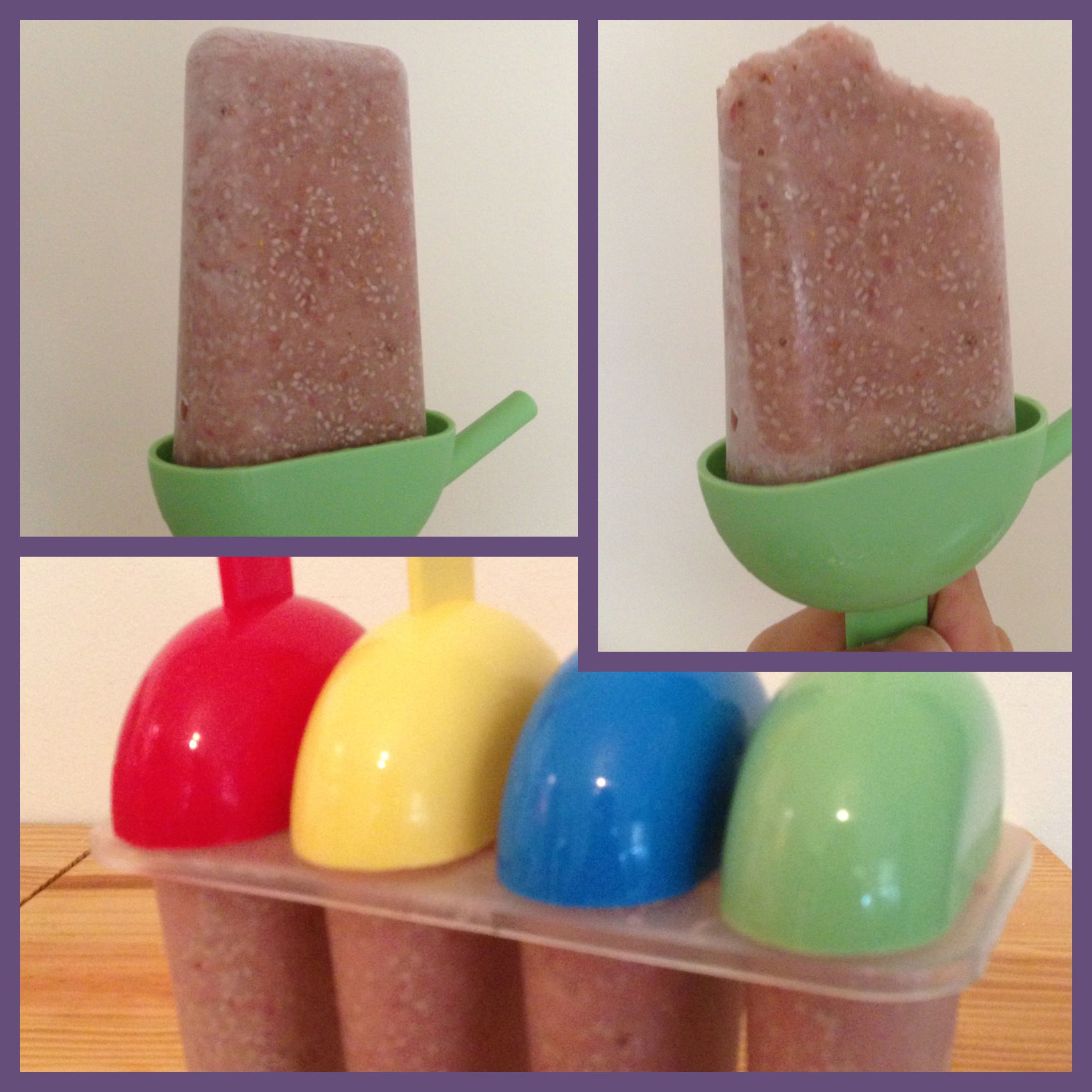 Ingredients
1 cup almond milk
1 banana
1/2 cup frozen strawberries
1/2 cup frozen pineapple
1 tablespoon stevia or sweetner of choice (optional)
1/3 cup chia seeds
Instructions
1. Combine almond milk, fruit, and stevia in the blender and pulse until smooth.
2. Pour mixture into a large bowl, mix in chia seeds, and refrigerate for about 10 minutes.
3. Remove from the refrigerator and pour into ice pop mold.
4. Freeze for at least 3 hours before serving.
Notes
You may have some excess. I kept mine in the refrigerator and ate as a pudding.
Eat Teach Laugh Craft https://eatteachlaughcraft.com/