One of the hardest parts about sticking to my slow carb diet is that I miss having desserts. I used to be a huge dessert person and often crave something sweet. While my cravings are not nearly as frequent as they used to be, every once in a while I still get that "I WANT ICE CREAM NOW!" type of feeling.
As I was driving home yesterday, I passed about seven different frozen yogurt shops and I got my dessert craving once again. When I got home, I began researching various healthy, cold, ice-cream-like desserts that still fit within my slow carb parameters. I came across several people posting about "chia pudding" and became intrigued. I've read about the new chia phenomena and how it's this crazy super food with a million and one health benefits. However, I was under the impression it was a seed used for savory dishes, not desserts. I figured I'd give it a try. I made my way to whole foods, purchased a bag of chia seeds, and in about thirty minutes later I quenched my dessert cravings.
The recipe I used is modified from the Whole Food's website. In their recipe, they used coconut flakes and dried fruit to sweeten the pudding. However, in order to keep this recipe slow carb, I eliminated those ingredients and replaced them with liquid stevia and cinnamon. (I'm sure it would taste just as good with raw stevia if you do not own the liquid kind.)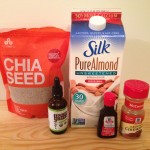 This recipe is SO easy to make. All you need to do is mix together unsweetened almond milk, chia seeds, vanilla, liquid stevia, and cinnamon. Once it is thoroughly mixed up, cover the bowl and refrigerate for about 10 minutes. At th is point, the chia seeds should have absorbed the almond milk and expanded. Your mixture should be thick and have a tapioca-like texture. It will be ready to eat in about 10 minutes, but leaving it in the refrigerator overnight will help thicken up the pudding even more.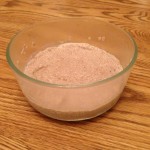 I topped mine with organic cocoa nibs and it was delicious! (a little deviation from strict slow carb, but I only used a few! I had it without as well for leftovers, and it was good plain too.) Feel free to add any toppings you would like. If you find a really yummy combination, let me know in the comments. I'd love to try it out!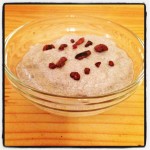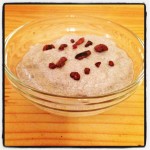 Chia Pudding Recipe
2013-05-30 21:16:56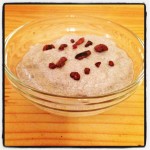 A yummy slow carb dessert!
Ingredients
2/3 cup chia seeds
2 cups almond milk
1/2 teaspoon pure vanilla extract
10-15 drops liquid stevia
1 teaspoon cinnamon
Instructions
Put chia seeds, almond milk, vanilla, and cinnamon in a bowl. Mix well to thoroughly combine. Cover and refrigerate for at least 10 minutes - overnight for a thicker result. When ready to serve, stir well and top with garnishes of choice.
Adapted from Whole Foods
Eat Teach Laugh Craft https://eatteachlaughcraft.com/