Cold cuts are a popular lunch meat most people make sandwiches with. Instead of making the same lunch all week, there are a few ways you can enjoy cold cuts all different times of the day. Aside from a menu change, using lunch meats is a great way to make meals, or snacks on-the- go! Most of these recipes require little prep, and don't take much time to make. Below is a list of my favorite Pinterest cold cut recipes.
Paleo Breakfast Burrito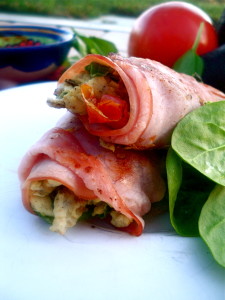 For those of you who are cutting out carbs, this recipe is a great way to still enjoy a classic burrito. Using a lunch meat like ham as a tortilla, stuff it with sautéed veggies and eggs, and whatever else you'd like to add. After you roll up your burrito, place it back on the a skillet to cook on each side so the ham gets slightly crispy. This breakfast contains the burst of protein you need to start your day. Check out my own version of the Low Carb Breakfast Burrito here.

Cucumber Sandwiches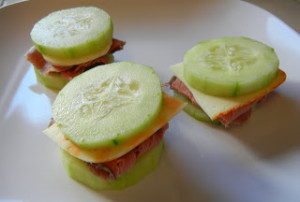 Sandwiches for lunch are a popular and easy meal to whip up, especially if you're in a rush, but are you looking to add more veggies to your diet? Cucumber sandwiches are a unique way to keep a traditional lunch, and also getting the nutrition that you need. Just pair the lunch meats and cheeses of your choosing in-between two slices of cucumber. This is a refreshing and light recipe. If you have kids, this is a fun finger food they can help make. It's easy and fun to eat!

Prosciutto Wrapped Artichoke Hearts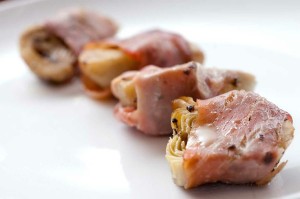 Have you ever hosted a holiday or dinner party, and were in need of an appetizer that didn't need to be prepared in advance? These prosciutto wrapped artichoke hearts are the perfect bite size sampler, and they can be made in minutes! Simply marinate the artichokes in a simple olive oil and balsamic marinade and wrap them in prosciutto. That's it, you're done! You can serve this appetizer cold, or place a tray in the broiler to get crisped up, for just a couple of minutes and serve.
Mini Ham and Cheese Quinoa Cups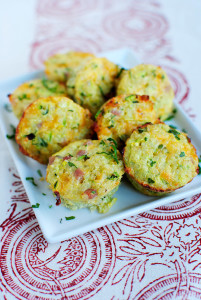 These bite size delights are a multi purpose menu item. Quinoa is healthy grain that is versatile in it's cooking options. For this savory recipe, go through your fridge and choose whatever veggies you have available, along with left over lunch meats. The recipe calls for eggs, veggies, cheese, and quinoa making little bite size frittatas. Once all the ingredients are well mixed, spray a mini muffin pan with non-stick spray and fill the cups with the mixture. Bake until cooked and ready to serve. These mini cups are a great way to get rid of what's left in your fridge at the end of the week! They're packed with protein, and can be eaten as a snack on-the-go, as a breakfast frittata, or even a dinner dish. Pair these mini cups with a side salad or soup, and dinner is served!

Lunch meats are a quick and easy way to make lunches for the week! Easy to use, and anything you can do ahead of time to make your week easier is a plus. However, don't get wear out your lunch options. There are plenty of ways to keep lunch meat an active ingredient in your weekly menus, and in fun ways for you and your family.
Want To Keep Up With Our Pinterest Recipes?