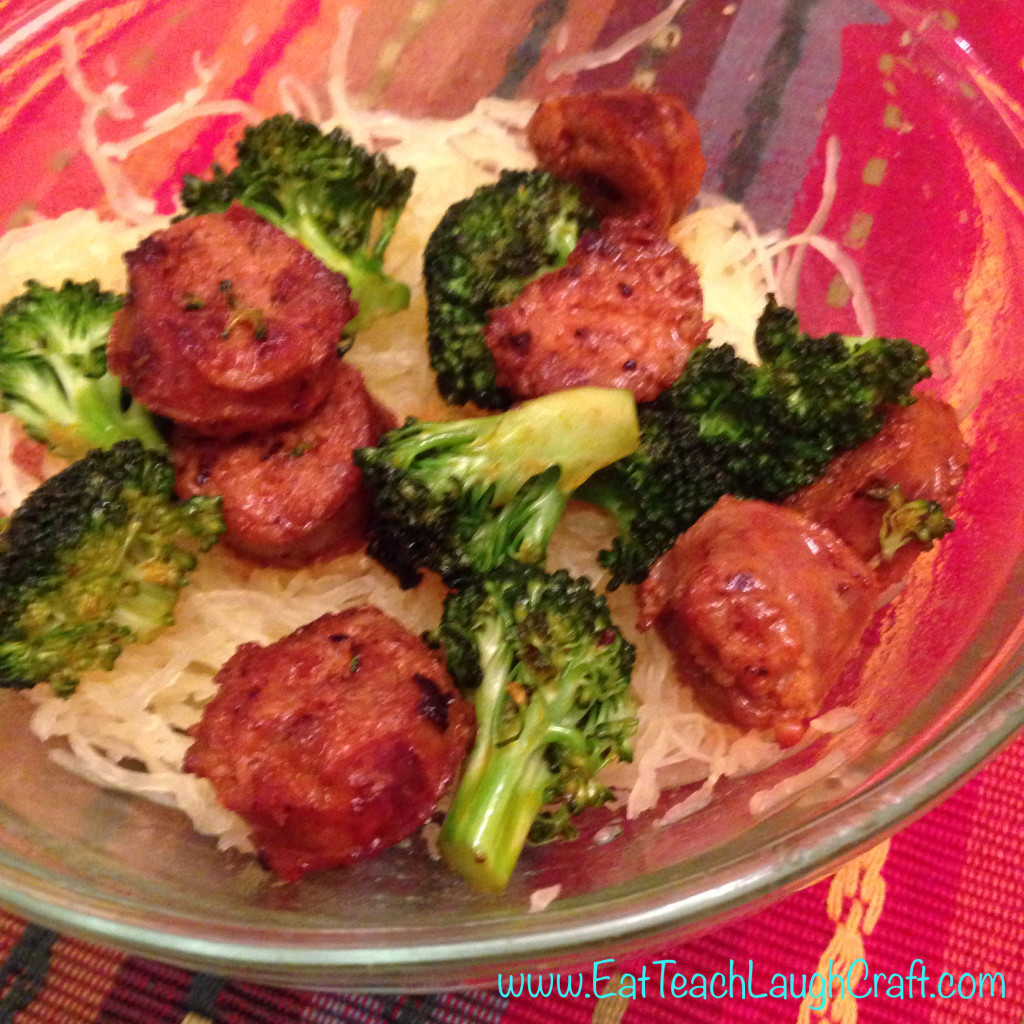 I love spaghetti squash. I think it's such a great filler when you are trying to cut back on carbs and increase your veggie intake. It's extremely versatile and you can top it with just about anything.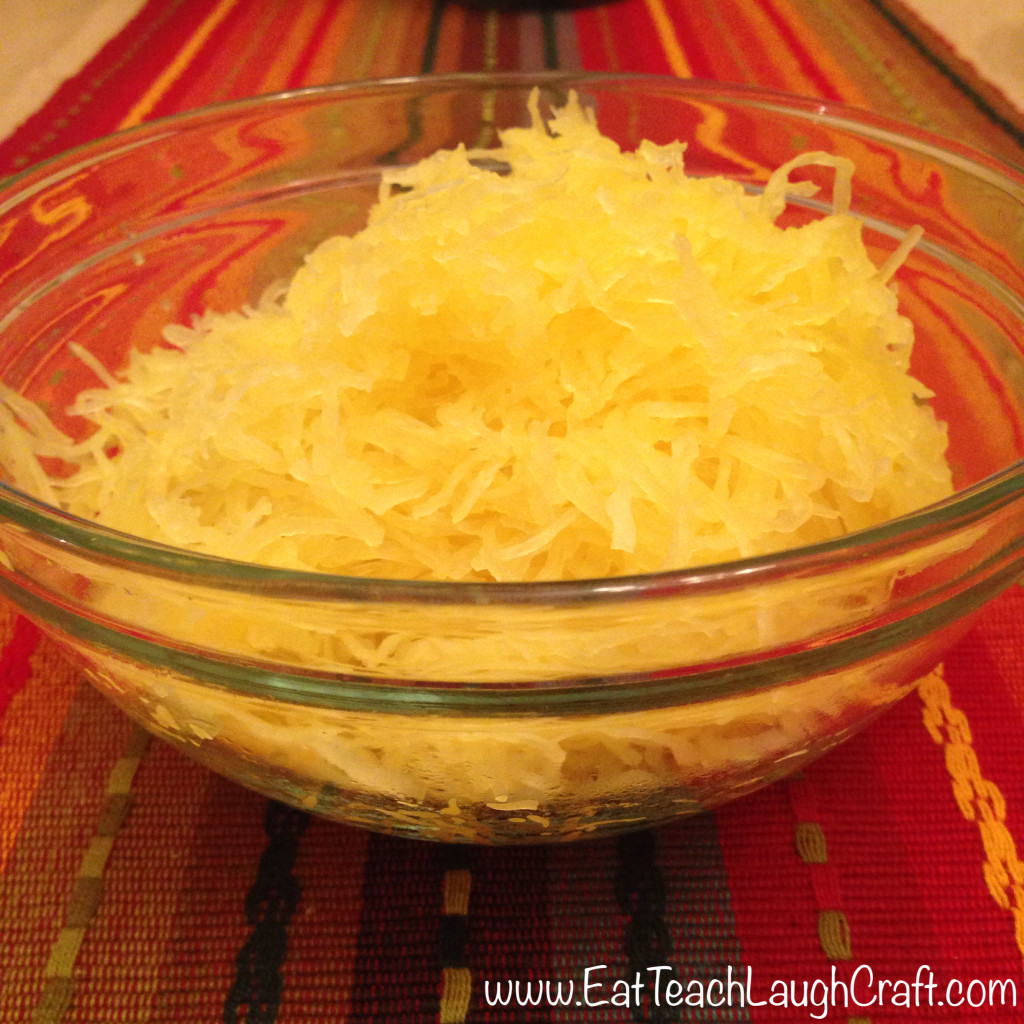 For those of you not familiar with chorizo, it's a Spanish type of spicy sausage that has tons of flavor. I prefer it to italian sausage lately and it has started to become a regular purchase in our household.
I've found that the easiest way to cook chorizo is by cooking the links in the pan first. Once each side is browned, remove the links from the pan, chop them up, and then return to the pan to continue cooking.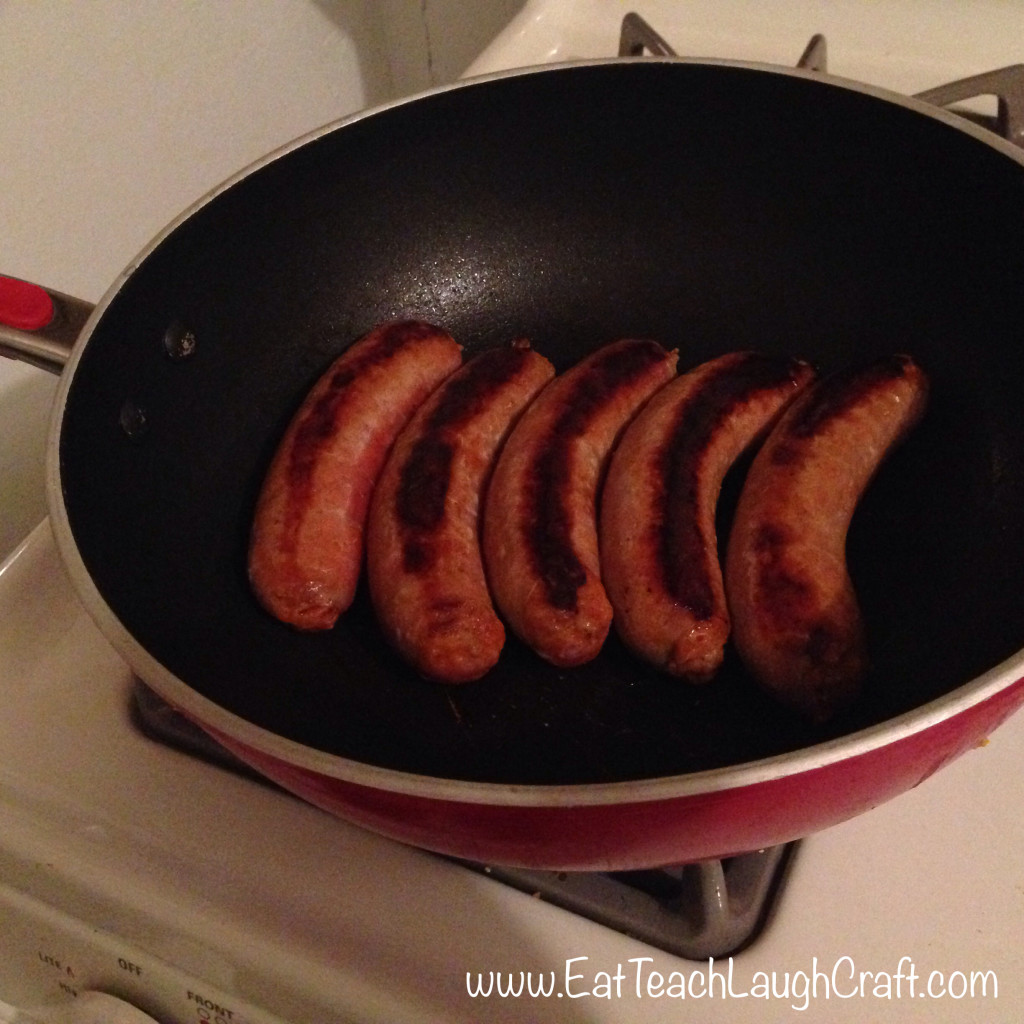 After you chop up the chorizo, add the broccoli to the same pan. That way, you don't need to use additional oil to cook the broccoli and the flavor of the chorizo gets absorbed into the broccoli as well. Therefore, no additional seasons are needed either. It's truly delicious!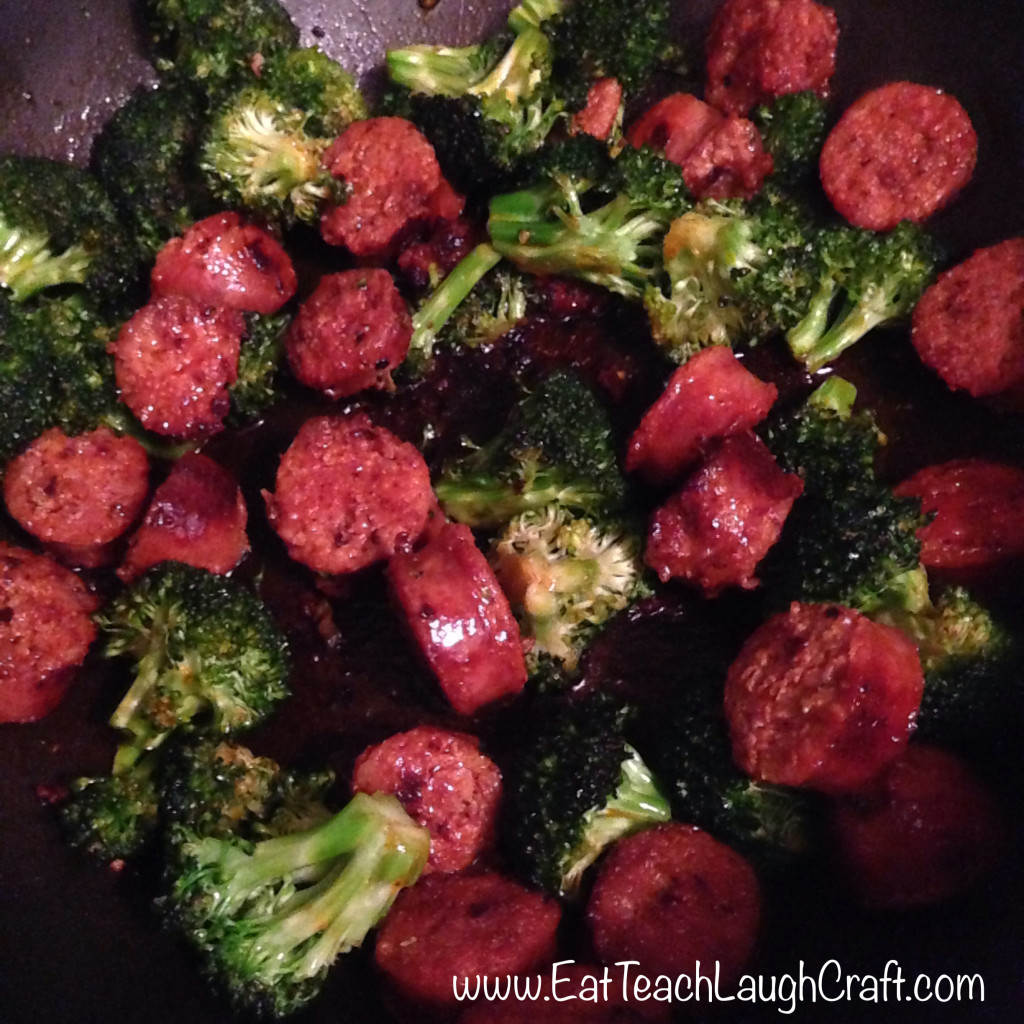 While the meat and veggies are cooking, begin to prepare your spaghetti squash. Check out my easy spaghetti squash recipe here for more info on how to do so.
Once the meat is cooked through and the broccoli has reached your desired tenderness, remove from the pan and serve on top of a big bowl of spaghetti squash. Mix it all up and dig in! Enjoy :)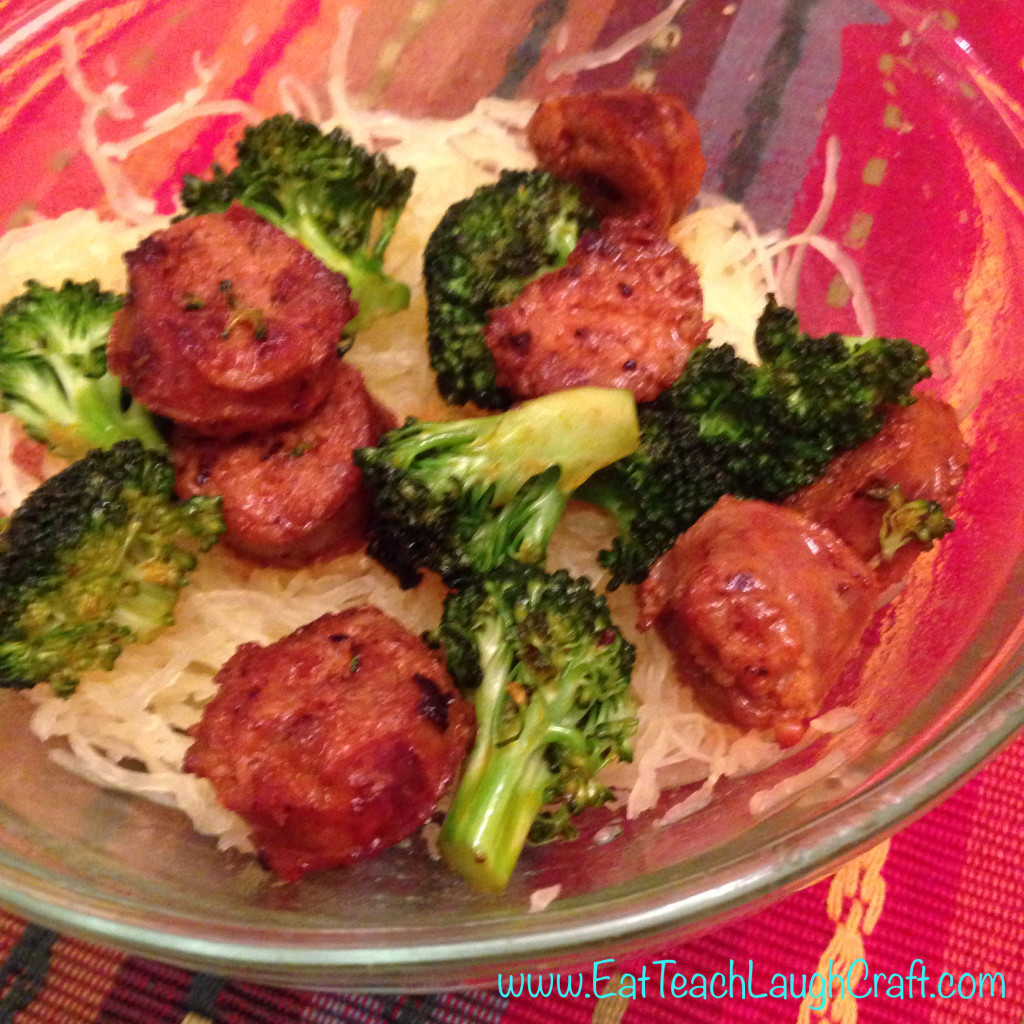 Spaghetti Squash with Chorizo & Broccoli Recipe
2014-02-14 16:48:41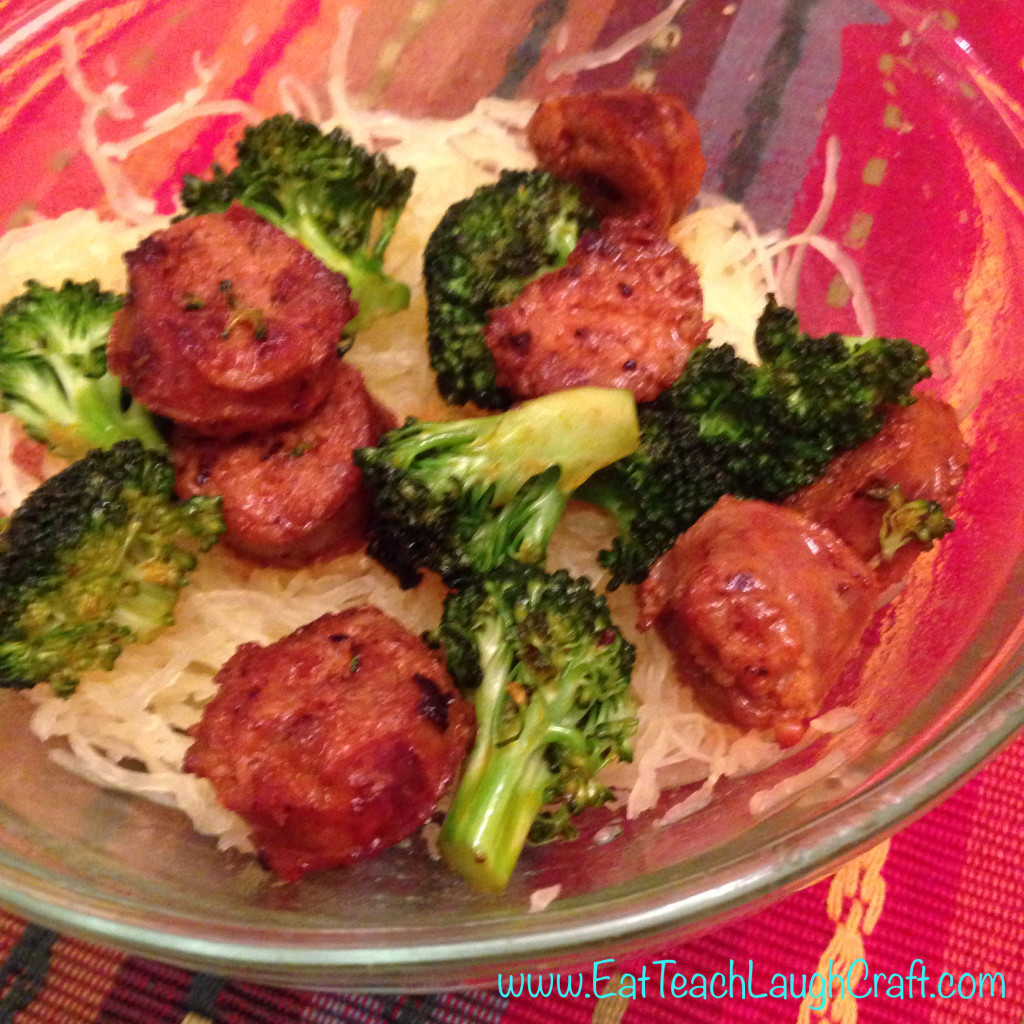 Serves 4
Ingredients
1 package chorizo (5 links)
1 head broccoli, chopped
1 spaghetti squash
Instructions
Spray a pan with nonstick cooking spray.
Place chorizo in pan on medium heat. Cook for about 3-4 minutes on all four sides until the edges are slightly browned.
Remove from pan and chop each link into pieces (about 10 per link).
Return chorizo to the pan, add in the broccoli, and continue to cook on low-medium until the chorizo is no longer pink in the center and broccoli is at a desired tenderness.
Remove from pan and serve on top of spaghetti squash. Mix all together and enjoy.
Notes
*See http://eatteachlaughcraft.com/food/easy-spaghetti-squash-recipe/ for directions on how to cook spaghetti squash.
Eat Teach Laugh Craft https://eatteachlaughcraft.com/