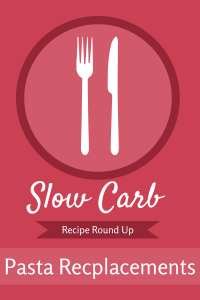 Pasta is a great go-to dish during the week when you don't have much time to cook anything else. The great thing about pasta is that it's affordable. However, If you're a slow carb dieter, pasta isn't part of our menu items. In this week's Pinterest Recipe Round Up I've found some great pasta substitutes that will work in great with a slow carb dieter's food plan, or even if you're just looking to improve your eating habits and cut back on the carbs. Pasta is still something we can enjoy, just in a healthier way.
Zucchini Garlic Pasta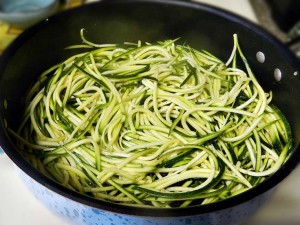 Vegetables are great fillers for meals. If you're cutting out carbs or if you're still a little hungry after a meal, it never hurts to bulk up on the veggies. It can get a little boring preparing the same vegetables the same way for meals. How much can you really do with them? Well, zucchini garlic pasta is a unique way to prepare zucchini and get you're weekly "pasta" fix. Start out by using washing your zucchini, and patting them dry. Use a knife to cute the ends off, and then prepare your "spaghetti" like slices by using a mandoline slicer or a spiralizer. If you don't have either of these appliances you can take the time to cut the zucchini into thin strips. Then sauté the zucchini in a pan with olive oil and garlic. This is a way healthier way to enjoy pasta!
Kelp Noodles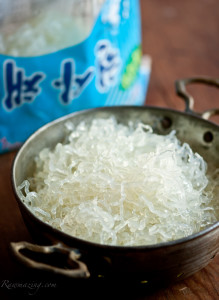 Kelp noodles are made from seaweed. They are a great replacement for pasta, and can be used in a variety of different ways. The next time you're in the mood for Chinese food, skip the take out and try using these noodles to make you're own version of Chicken or Shrimp Lo Mein. The noodles don't have much flavor, but they take on whatever seasoning or sauces you're using.
Spaghetti Squash with Chorizo & Broccoli Recipe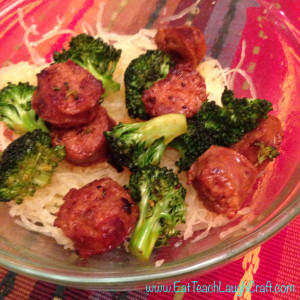 Often times in restaurants you may see pasta with sausage and broccoli. This meal is easy to re-create at home, and there's an even healthier way to enjoy this pasta dish carb free! On our very own blog we've posted a recipe for spaghetti squash with chorizo and broccoli. Preparing the spaghetti squash in a way where you've created pasta like noodles is really a great way to trick your mind into think you're eating real spaghetti! Chorizo is a spicy spanish sausage that really balances out the sweetness of the squash. Follow the cooking instructions and enjoy eating your home made spaghetti.
Cutting back on the carbs is a good way to improve your health and include more vegetables in your diet. These pasta substitutions can be a great way to put a fun twist on your veggie preparation, and to enjoy a pasta like dish.
Want To Keep Up With Our Pinterest Recipes?