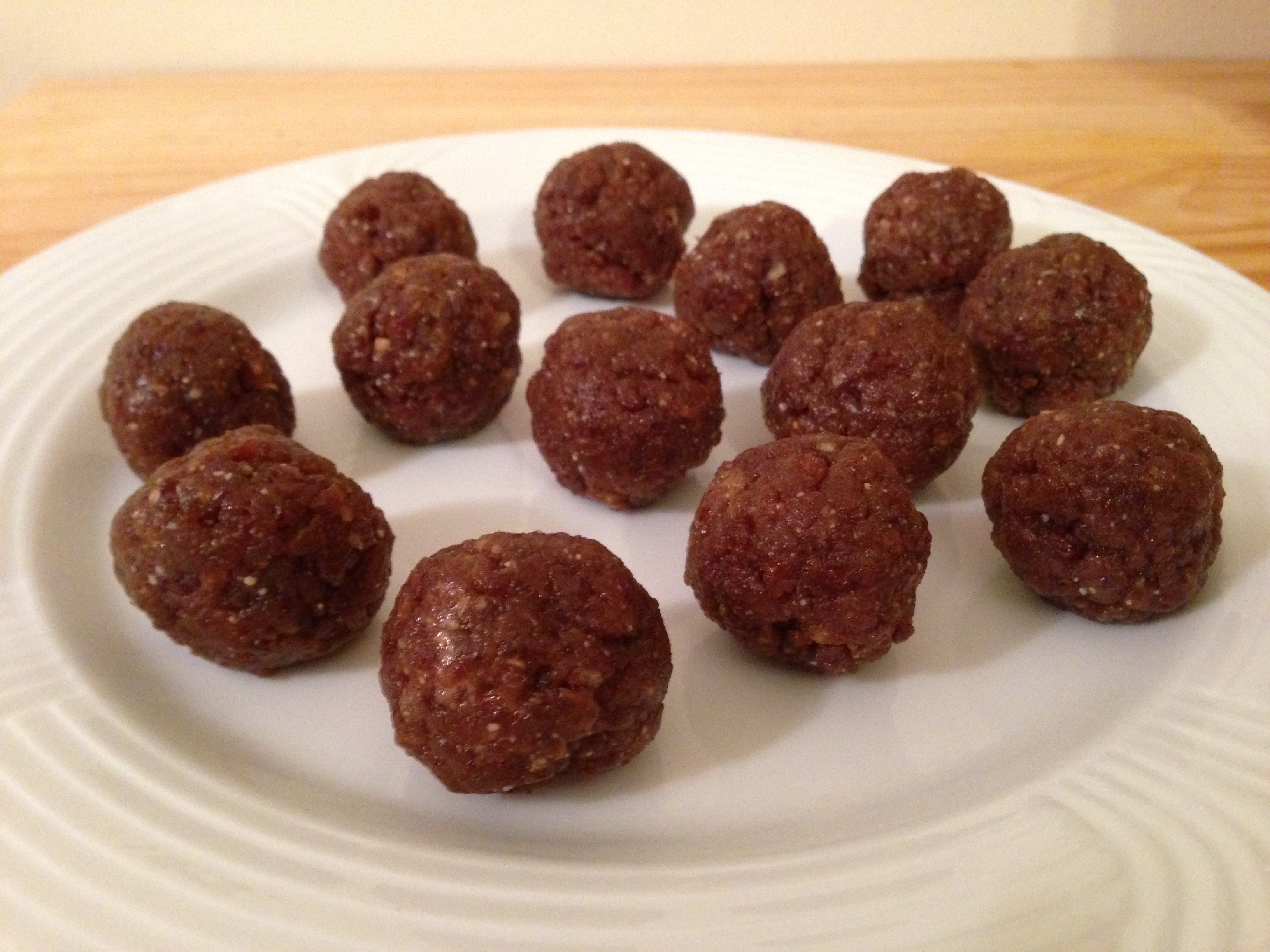 My cravings for cookies and cookie dough has been out of control lately! Instead of giving in to my temptations and buying cookies or cookie dough from the store, I decided to experiment and create a healthier alternative that alleviates my cravings.
I've been trying to avoid eating refined sugar. My top sweetener alternatives have been bananas and stevia. However, I've read that dates work really well too. Well lucky me, they were on sale at the supermarket the other day so I picked up a container and went to work. I must say, I was pleasantly surprised by the results, as I didn't think I would like dates.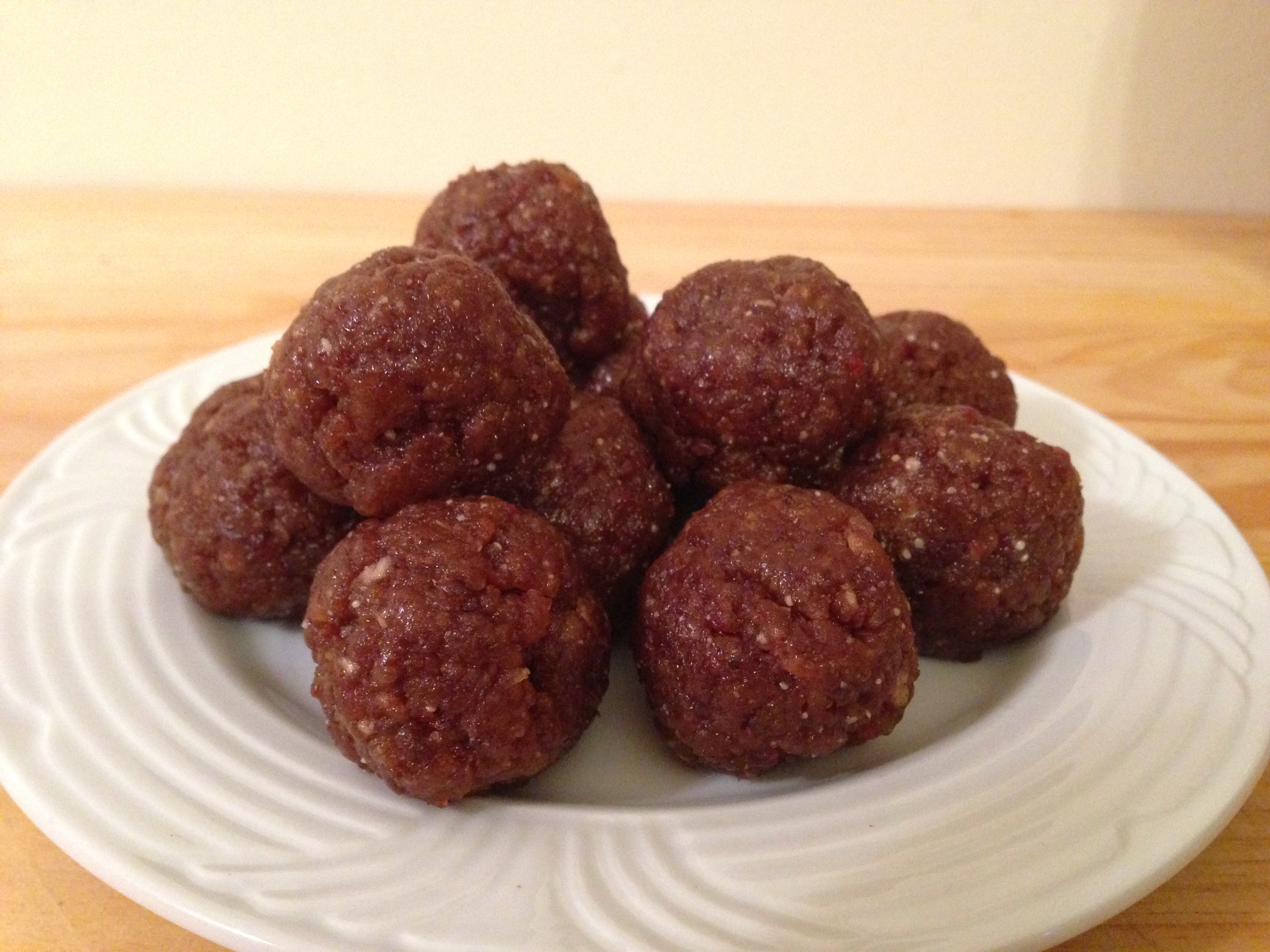 According to the date packaging, dates are fat free, cholesterol free, and a good source of dietary fiber. So in my eyes, although they contain a lot of sugar, it's natural and much healthier than a box of cookies made from refined sugar.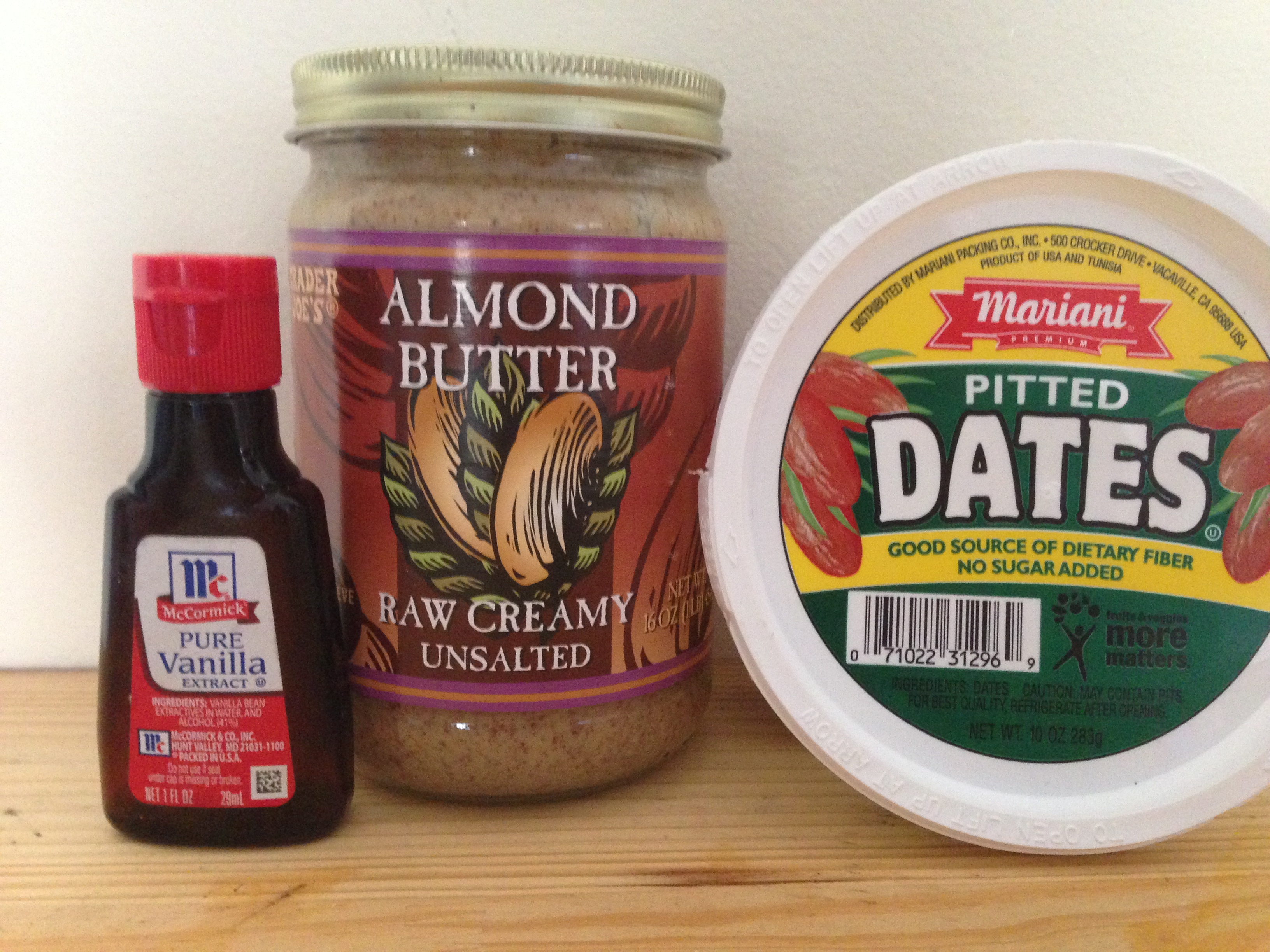 The best part about this recipe is that there are only THREE ingredients – Dates, almond butter (or any other nut butter you prefer), and vanilla extract. Super quick and really simple. From start to finish, the whole batch took maybe 3-5 minutes?? Can't beat that! Enjoy!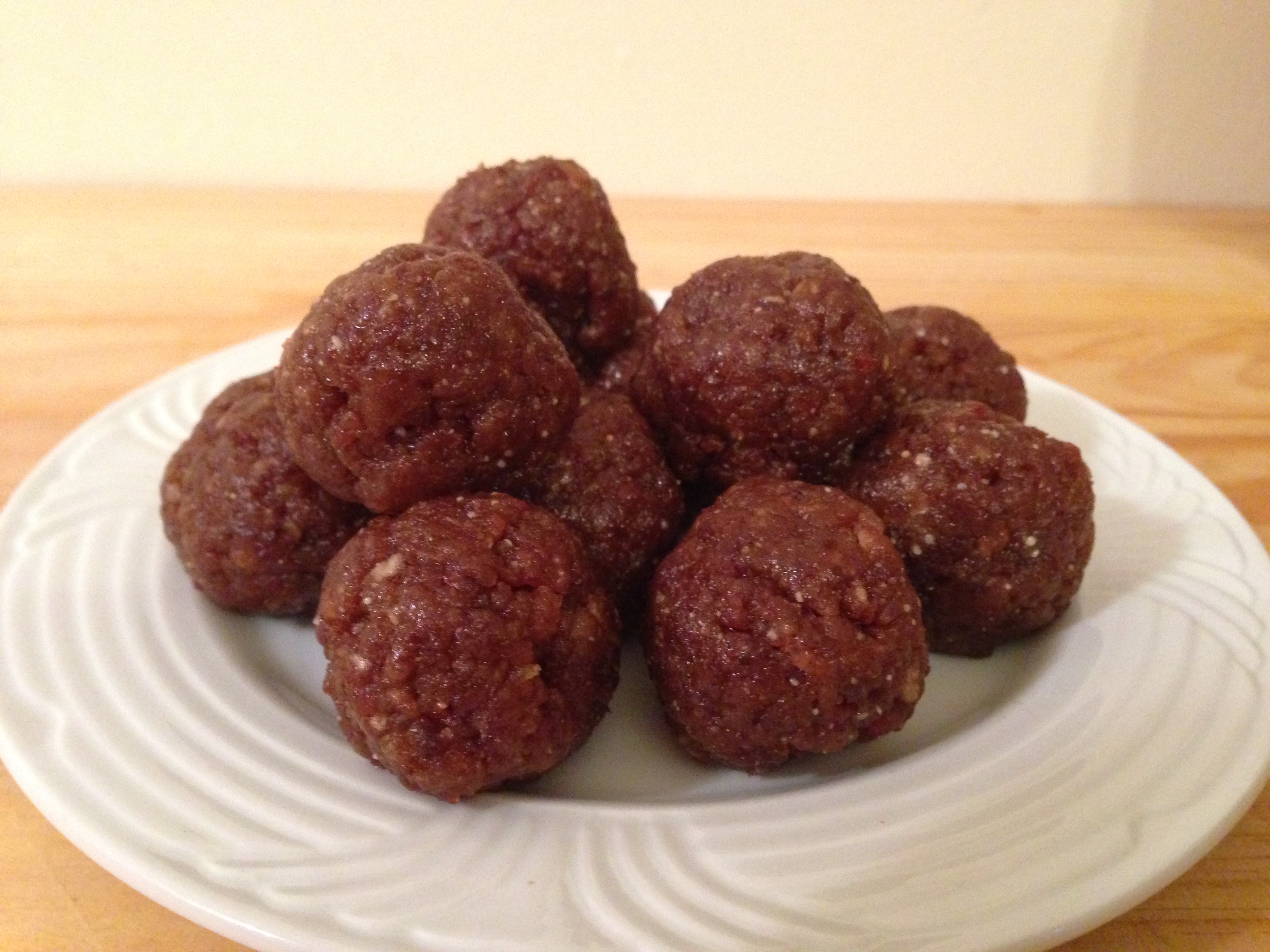 Three Ingredient Clean Cookie Dough Bites
2013-10-20 20:14:43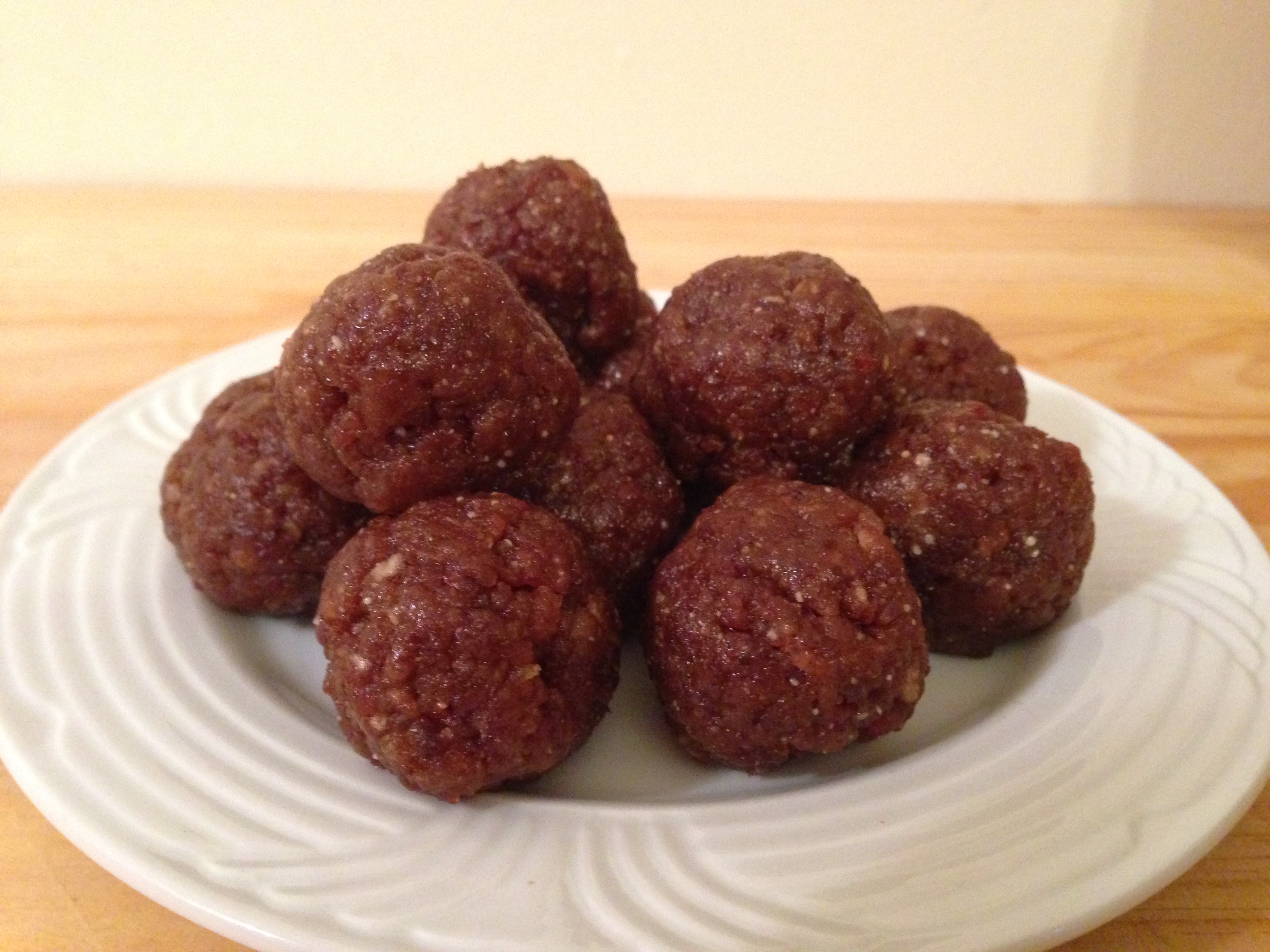 Ingredients
1 1/3 cups pitted dates
1/3 cup almond butter
1/2 teaspoon pure vanilla extract
Instructions
Place all three ingredients in a food processor and blend together. Roll the "dough" into little balls about 1 inch in diameter. Eat as is or refrigerate for 1-2 hours to firm up a bit.
Eat Teach Laugh Craft https://eatteachlaughcraft.com/